Boy, 14, dies while swimming in canal with friends
The death is not being treated as suspicious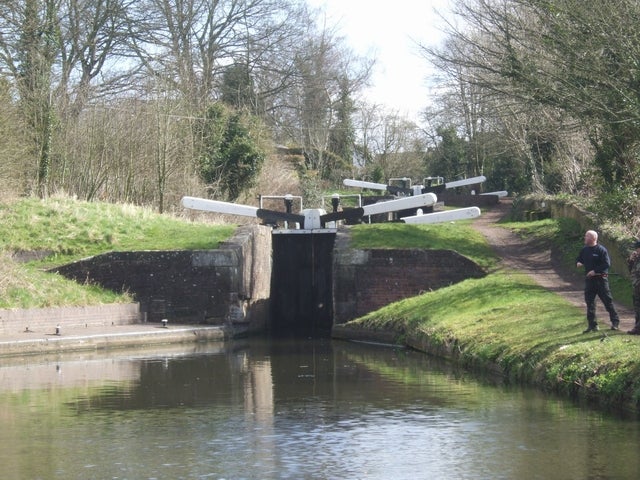 A teenage boy has died after getting into difficulties in a canal while swimming with friends over the Easter weekend.
Police were called to the Stourton area of Leeds on Saturday afternoon along with other emergency services.
Officers and first responders searched the canal and pulled the 14-year-old from the water but he was pronounced dead a short time later despite their efforts.
The canal was searched and a boy - believed to be 14 years old - was pulled from the water but he was pronounced dead a short time later, officers said.
The boy was swimming close to a lock before he disappeared from view, sparking a search by his friends.
They called emergency services who found his body in the lock about an hour and a half later.
A police spokesperson said: "At 4.32pm yesterday (Saturday), police received a concern for safety report for a male in the canal by Thwaite Lane, Leeds. Emergency services attended and recovered a teenage male from the water.
"He received medical attention at the scene, but was sadly pronounced deceased a short time later. The death is not being treated as suspicious and a file has been prepared for the coroner."
The UK experienced warmer weather across the Easter weekend which saw people seeking to enjoy outdoor spaces.
It comes after the Royal Life Society cautioned swimmers after at least 50 people died in drowning incidents in last summer's UK heatwave.
Lee Heard, director of the RLSS, said there was a "direct correlation" between warm weather and an increase in the number of drownings.
"There's an inevitability around the warm weather and the number of people that drown. We don't want people to not go into water to enjoy and learn to swim, but the reason why so many people are drowning is there seems to be a lack of understanding of their ability to swim in open water."
The temperature of open water is significantly cooler than indoor pools, which can lead to cold water shock and less confident swimmers to panic and drown quickly, Mr Heard said.
More follows...
Join our commenting forum
Join thought-provoking conversations, follow other Independent readers and see their replies