Teenager found guilty of stabbing 18-year-old to death with 'Zombie Killer' knife
The killer of Islington teenager Stefan Appleton has been found guilty of manslaughter and now faces jail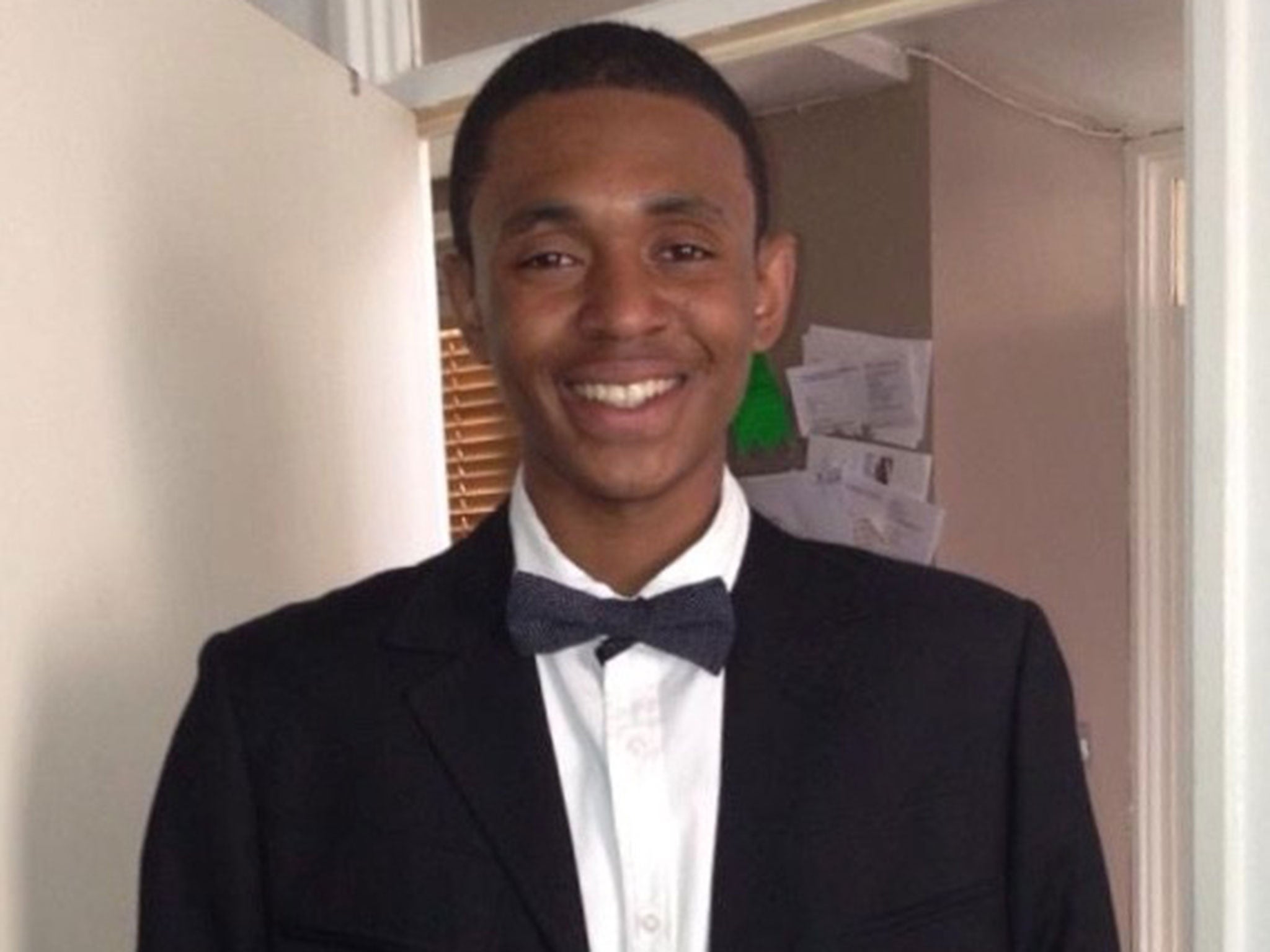 A teenage boy has been found guilty of stabbing 18-year-old Stefan Appleton to death with a 2 foot-long 'Zombie Killer' machete in a north London park.
The 17-year-old, who cannot be named for legal reasons, was cleared of murder but convicted of manslaughter at the Old Bailey today and is now facing jail.
College student Mr Appleton and his friends were in Nightingale Park in Islington on June 10 last year when his killer jumped off a stolen scooter and gave chase.
The victim tripped and fell and was then stabbed repeatedly with the lethal weapon, which has a curved blade and serrated edges, in front of playing children.
Mr Appleton's killer fled the scene on the moped and later ran away to Bristol. He also tried to fly to Malaga in Spain, but was eventually arrested in London. He pleaded not guilty in the trial, claiming that the attack was in self-defence.
Scotland Yard called for a nationwide ban on the sale of the notorious 'Zombie Killer' branded knives in January, after an increase in their use in gang-related incidents.
However, the knives, which are reportedly inspired by horror films, are still available online, where they are marketed as camping gear.
Another Zombie Killer' knife, similar to that used to kill Mr Appleton, was found hidden in a public alleyway in Hackney last July, according to the Daily Mirror.
"There can be absolutely no excuse for young people to carry such dreadful weapons on London's streets and this case once again highlights the awful consequences of doing so," said Detective Chief Inspector Chris Jones, who led the investigation into the incident.
Two other 17-year-old boys, one of whom was the alleged getaway scooter driver, were acquitted at the trial.
Join our commenting forum
Join thought-provoking conversations, follow other Independent readers and see their replies