Ten new laws that come into force in April 2016 - and how they affect you
We round up the new laws and policies that come into play and how they will change the way you live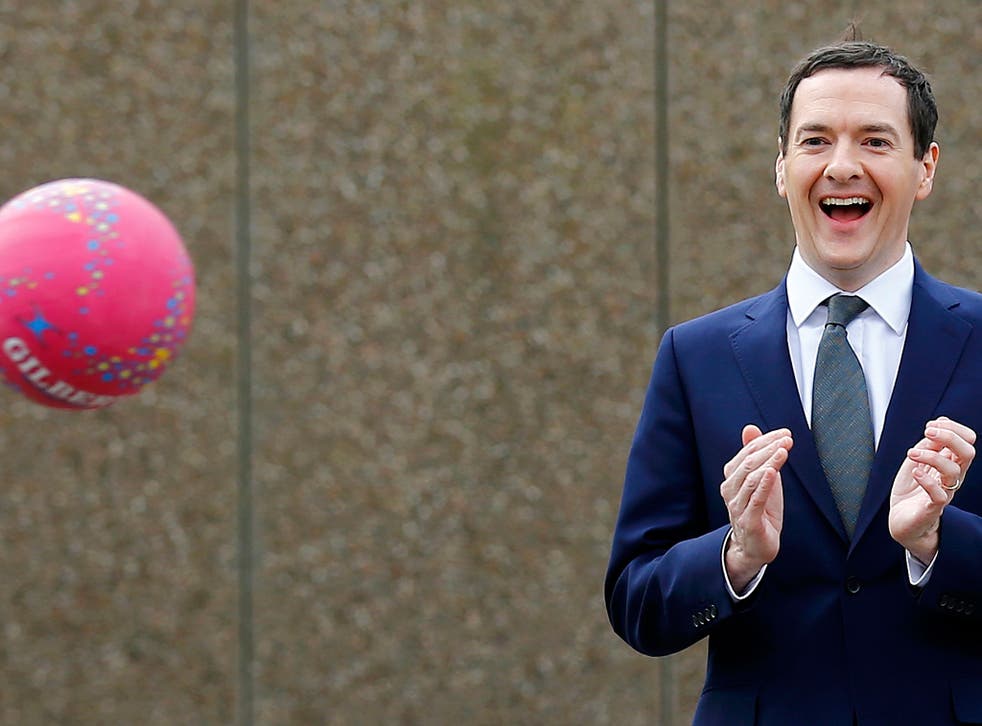 April 2016 is a month of big changes for people living and working in the UK. A number of new laws and policies are coming into force, affecting just about everyone from public sector workers to dog owners. Here's what the new laws could mean for you.
1. You may have to pay more council tax
In England, if you live in a Band D property - that is, in the middle of the price range for your area - your council tax bill for the upcoming year will increase by an average of £58, starting this month. Those living in larger homes will have to pay even more. This is the biggest council tax increase for eight years.
This is because more than a hundred councils around the country are hiking council tax rates by up to 4%. The rises will be used by squeezed local authorities to fund the delivery of social care. Grant cuts to local government in the past six years have been severe, and the amount they receive will diminish by more than half by 2020.
Water bills are also up by £2 a year in England and Wales.
2. Low-paid workers over 25 now receive the National Living Wage
On 1 April the National Living Wage of £7.20 an hour was introduced, giving workers at the bottom of the pay scale aged 25 and over a pay rise of 50p an hour. However, the Office for Budget Responsibility has warned that up to 60,000 jobs could be lost as a result as employers try to make savings.
The new policy has been criticised as unfair for younger workers and should not be confused with the recommendations of the Living Wage Foundation, which says that hourly wages should be at least £9.40 in London and £8.25 elsewhere.
3. You must microchip your dog
From 6 April, all dog owners in England, Scotland and Wales will be required by law to microchip their pet, and keep their details up-to-date on an authorised database such as Petlog.
These measures will make it easier to find lost and stray dogs, which currently cost taxpayers and charities £33 million a year. However, a senior vet has advised dog owners to ignore the new law, as the chips can lead to health problems among puppies and smaller breeds.
New laws that will change the way you live

Show all 5
4. Non-EU workers who earn less than £35,000 face deportation
Changes to UK visa rules mean that overseas workers will not be allowed to stay in the country for more than five years unless they can prove they earn more than £35,000.
If that applies to you and your five-year visa expires soon, you could face imminent deportation. The new law will not apply to nurses, PhD-level jobs and those on the official 'Shortage Occupation List'. However most teachers and people working in IT and marketing could be packing their bags sooner than they had hoped. More than 100,000 people signed a petition against the changes, which will come into force on 6 April.
5. Prescriptions are more expensive
On 1 April, the NHS prescription charge in England increased by 20p to £8.40 per item. Prescriptions remain free in Scotland and Wales. The cost of an NHS dental check-up has also risen by 5 per cent to £19.70.
Other changes to the NHS in April include the launch of a £150m incentive programme for hospitals to prevent overuse of antibiotics and a 1 per cent increase in the value of NHS optical vouchers, which are for children, people on low incomes and those with complex sight problems.
6. Anyone buying an additional property will pay more stamp duty
Second home buyers and buy-to-let landlords will pay 3 per cent more stamp duty on purchases over £40,000 from 1 April. Mobile homes and houseboats are exempt from the charge.
Before April 2016, a buyer of a £250,000 additional property would have paid £2,500 in stamp duty. Now, they would pay £10,000 - a substantial increase of £7,500.
What does George Osborne's budget mean for you?
7. State pensions will be paid differently
If you plan to retire on or after 6 April, the way you receive your pension will be different. Instead of a basic state pension plus an additional pension, there will be a flat-rate payment of £155.65 a week. This is an increase from the previous minimum of £120.
This is supposed to make government pensions easier to manage and understand, but a survey by consumer group Which? found that 44 per cent of 50 to 64-year-olds do not know what the new rate will be, and only 18 per cent knew if they had ever been contracted out of a state pension.
Women and the self-employed may find themselves better off under the new system, according to the BBC. But to receive the full rate, you need to have paid National Insurance for 35 years, meaning younger retirees could lose out.
The lifetime allowance for pensions is also being reduced from £1.25 million to £1 million on April 6.
8. If you work in the public sector, your pay will rise
More than one million public sector workers will see their pay rise by an average of 1 per cent this month. The government has claimed that this will protect 200,000 jobs in public services such as the NHS and the armed forces, but the increase been described as "miserly" by union leaders.
Prison staff will receive a more generous rise of 1.36 per cent to reward what ministers have described as "highly ambitious" changes to the prison system.
9. Social housing tenants' rents will drop, but housing benefit is changing
If you rent your home from a housing association or the council, starting this month your rent will decrease by 1% each year for the next four years.
The government hopes that this will reduce the amount of housing benefit it pays and is planning to reduce the household benefit cap this Autumn from £26,000 to £20,000 - or £23,000 in London. From May 1, the family premium of £17.45 for housing benefit claimants with one or more dependent children will also be abolished.
10. A new personal allowance will boost your savings
Another policy announced in last year's budget which will come into force on April 6 is the introduction of the 'Personal Savings Allowance', which will allow people to earn up to £1,000 in interest tax free.
Previously, earnings on savings were automatically taxed at 20 per cent by your bank or building society. This change will benefit almost anyone with a savings account, but if you pay the higher 40 per cent rate of tax, your allowance will be £500, and the richest earners on the top tax rate of 45% will not have an allowance at all.
A new 10 per cent tax on share dividends is also being introduced on April 6, with a £5,000 tax-free allowance.
Join our new commenting forum
Join thought-provoking conversations, follow other Independent readers and see their replies