Terrorists could use drone bombs to attack nuclear power stations, experts warn
Report recommends a licensing system for drones, using lasers and radio jammers to defend potential targets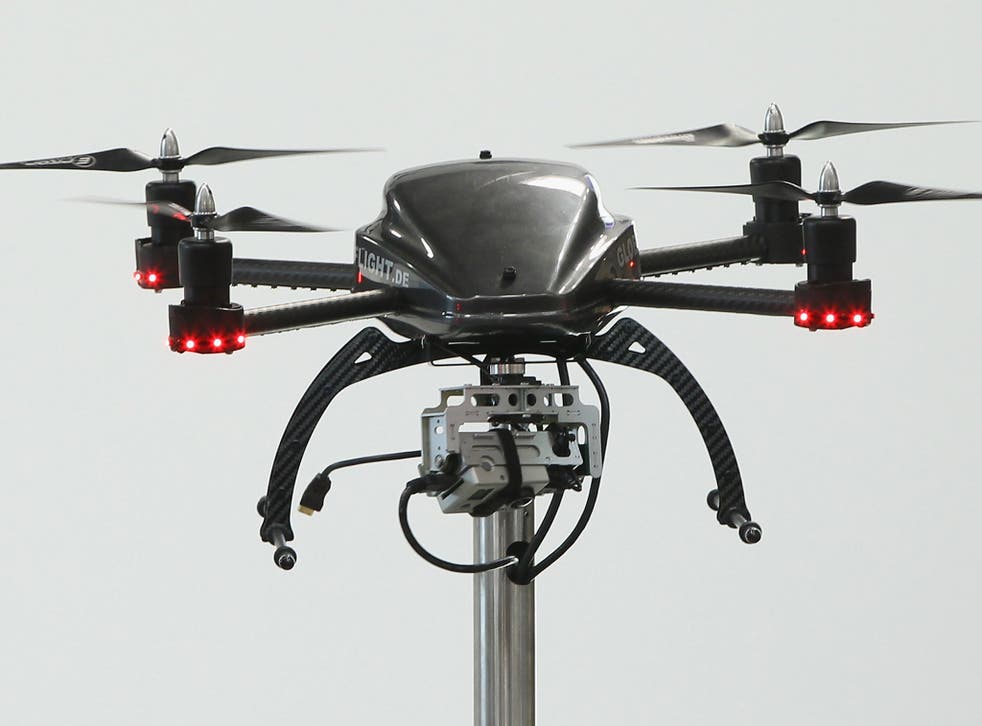 Drones that can be bought in High Street shops could be used by terrorists to attack nuclear power stations, major events like the G7 summit or even the Prime Minister's car, according to a report.
The Remote Control Project, which is hosted by the Oxford Research Group, looked at more than 200 drones and concluded they "will be used as simple, affordable and effective airborne improvised explosive devices", the Guardian reported.
"The UK government, police, military and security services will need to introduce countermeasures to reduce or mitigate the risk of commercially available drones being used for attack," the security think tank warned.
"Islamic State [Isis] is reportedly obsessed with launching a synchronised multi-drone attack on large numbers of people in order to recreate the horrors of 9/11."
The report recommends a licensing system for drones, using lasers and radio jammers to defend potential targets and issuing guidelines to the security forces on when to shoot down drones.
It pointed to a number of incidents where drones were used by protesters, including when a football match between Albania and Serbia was interrupted by a drone flying an Albanian flag.
Join our new commenting forum
Join thought-provoking conversations, follow other Independent readers and see their replies