Theresa May faces huge backlash over call to leave European human rights convention
The Home Secretary said that the ECHR was able to 'bind the hands of Parliament'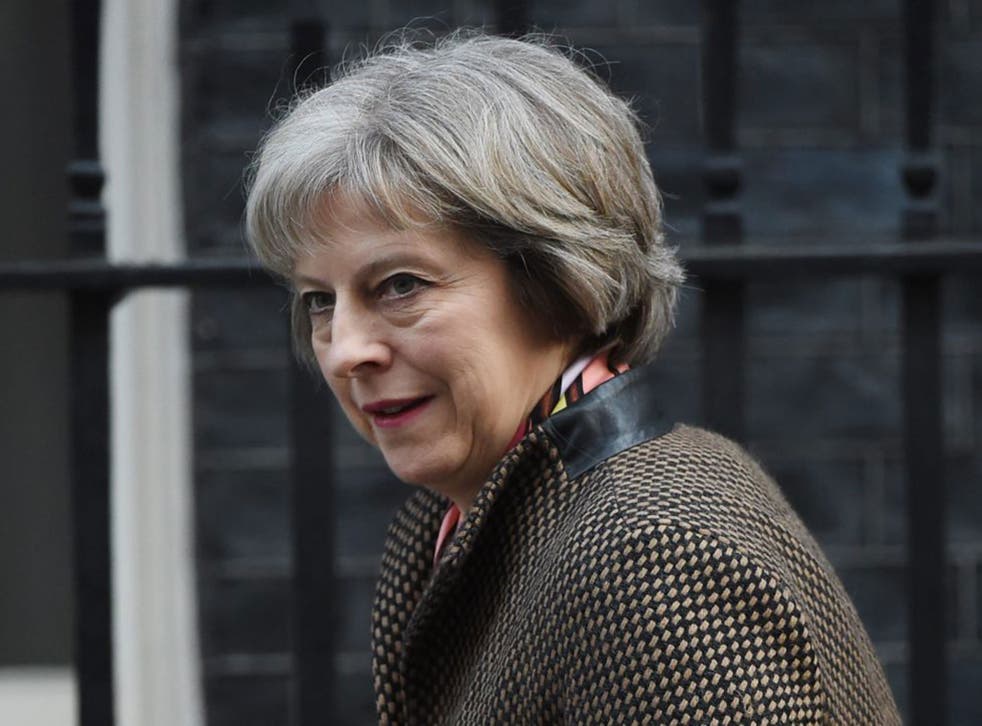 Theresa May's call for Britain to withdraw from the European Convention on Human Rights would be a betrayal of the post-war generation who helped create it, human rights groups have said.
In a speech on the EU, the Home Secretary said that the ECHR was able to "bind the hands of Parliament", by preventing the deportation of foreign criminals, and called for Britain to stay in the EU but withdraw from the Convention.
The comments drew immediate criticism from human rights campaigners.
Amnesty said that leaving the ECHR would "strike at the very architecture of international protections", while Liberty criticised Mrs May for "playing fast and loose" with the legacy of Winston Churchill, who was one of the Conventions early architects.
Shadow Home Secretary Andy Burnham, meanwhile, called the proposal a "backward step" that Labour would "fight all the way".
Rachel Logan, Amnesty's legal programme director, said: "Mrs May's proposal to tear away from the European Convention on Human Rights would strike at the very architecture of international protections, and betray the British people who built the convention at the end of the Second World War.
"The Convention has done so much for the rights of the free press, gay people, women, people with disabilities and other ordinary people here and across Europe.
Bella Sankey, policy director of Liberty, called the speech "desperate".
"Presumably reeling from yesterday's bad headlines, the Home Secretary is today playing fast and loose with Churchill's legacy to bolster her tough credentials," she said.
"It was only a matter of time before the ECHR got dragged into the EU referendum debate. But the Convention doesn't bind Parliament and – despite Theresa May's best efforts at mud-slinging and myth-spreading over the years – the case for remaining a signatory is unequivocal.
"Britain founded it, it is the most successful system for the enforcement of human rights in the history of the world, and every day it helps bring freedom, justice and the Rule of Law to 820 million people."
Britain was the first country to ratify the ECHR in 1951. The terms of the convention were largely drafted by Conservative politician David Maxwell Fyfe and were inspired by the thinking and speeches of Churchill.
In her speech, Mrs May said the ECHR "adds nothing to our prosperity, makes us less secure by preventing the deportation of dangerous foreign nationals - and does nothing to change the attitudes of governments like Russia's when it comes to human rights."
"I can already hear certain people saying this means I'm against human rights," she added. "But human rights were not invented in 1950, when the Convention was drafted, or in 1998, when it was incorporated into our law through the Human Rights Act.
"This is Great Britain - the country of Magna Carta, Parliamentary democracy and the fairest courts in the world - and we can protect human rights ourselves in a way that doesn't jeopardise national security or bind the hands of Parliament. A true British Bill of Rights - decided by Parliament and amended by Parliament - would protect not only the rights set out in the Convention but could include traditional British rights not protected by the ECHR, such as the right to trial by jury."
Join our new commenting forum
Join thought-provoking conversations, follow other Independent readers and see their replies