A third of Muslims say they feel under greater suspicion in the last few years, survey shows
The poll also revealed that over half of non-Muslims do not think Islam is compatible with what they regard to be British values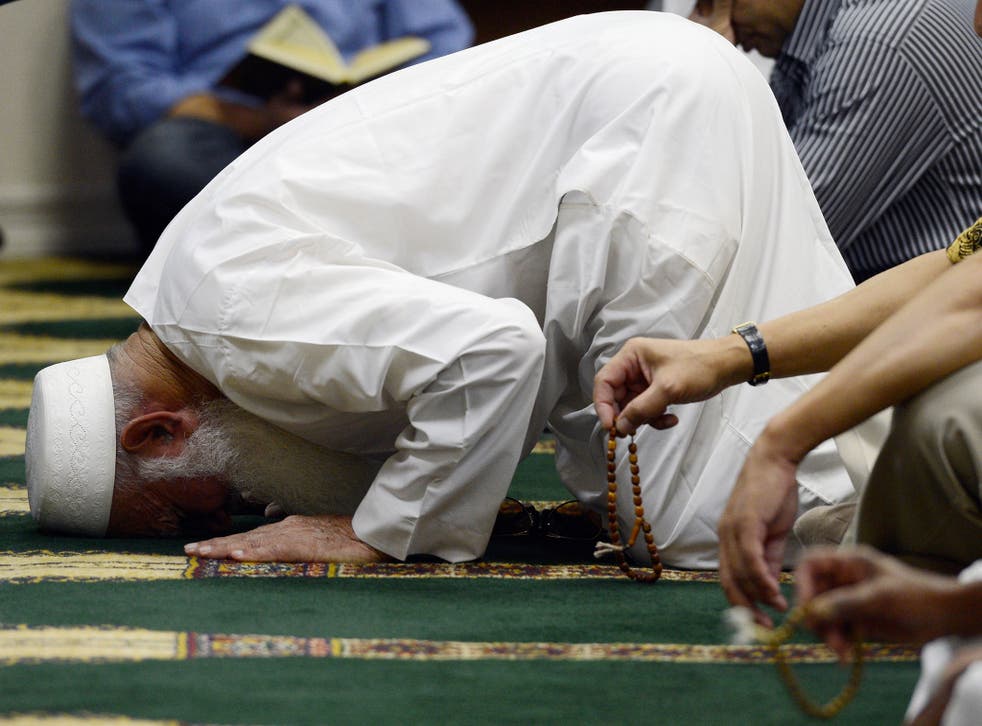 A third of Muslims say they have felt under greater suspicion in the last few years, with over 40 per cent of non-Muslims saying they are more wary of followers of Islam, according to a new survey.
A Survation poll commissioned by Sky News also found that 71 per cent of Muslims feel that the values taught in Islam are compatible with those of British society.
However, the survey found that over half of non-Muslims disagreed that Islamic beliefs are compatible with what they regarded as British values.
To make the findings, pollsters asked 1,000 Muslims and 1,000 non-Muslims questions about Islam in the UK.
When integration with British society was considered, two-thirds of Muslims said they were doing enough to integrate with British society but 57 per cent of non-Muslims believed the opposite.
The most powerful Muslims in the world

Show all 9
Amid an ongoing debate over tackling radicalisation, which has caused hundreds of British Muslims to fight in the conflicts in Iraq and Syria, participants were also asked about who is responsible for preventing young people from joining Isis' so-called Islamic State.
The Metropolitan Police believe around 600 Britons have travelled to Syria and Iraq since the conflict began, while around half are believed to have returned to the UK.
It also showed that 44 percent of Muslims and 65 per cent of non-Muslims believe families are responsible for preventing people from travelling to warn-torn countries.
Another 15 per cent of Muslims said that the Government is responsible, with a further 9 percent citing religious leaders, and 3 per cent holding police accountable.
Over one in ten Muslim women said they had sympathy with those who go to fight, compared with 5 per cent of Muslim men and 4 per cent of non-Muslims.
It also reflected a growing climate of distrust and fear, and revealed that a third of Muslims have experienced greater hostility within the Islamic community, with one third saying they felt under greater suspicion in the last few years.
Backing these findings, as many as 44 per cent of non-Muslims reporting being more wary.
The survey follows a similar poll of British Muslims in February, taken in the wake of the Charlie Hebdo attack in Paris, in which almost all (95 per cent) described feeling loyal to Britain and believed they should obey British laws (93 per cent).
Ninety-four per cent said they would report someone they knew for planning an act of violence, despite one in four saying they had some sympathy for the motives behind the Paris attacks.
Join our new commenting forum
Join thought-provoking conversations, follow other Independent readers and see their replies