Pagans demand slot on 'Today' programme's Thought for the Day
'Nature-based religions have never had more relevance than now, with climate change hurting the world'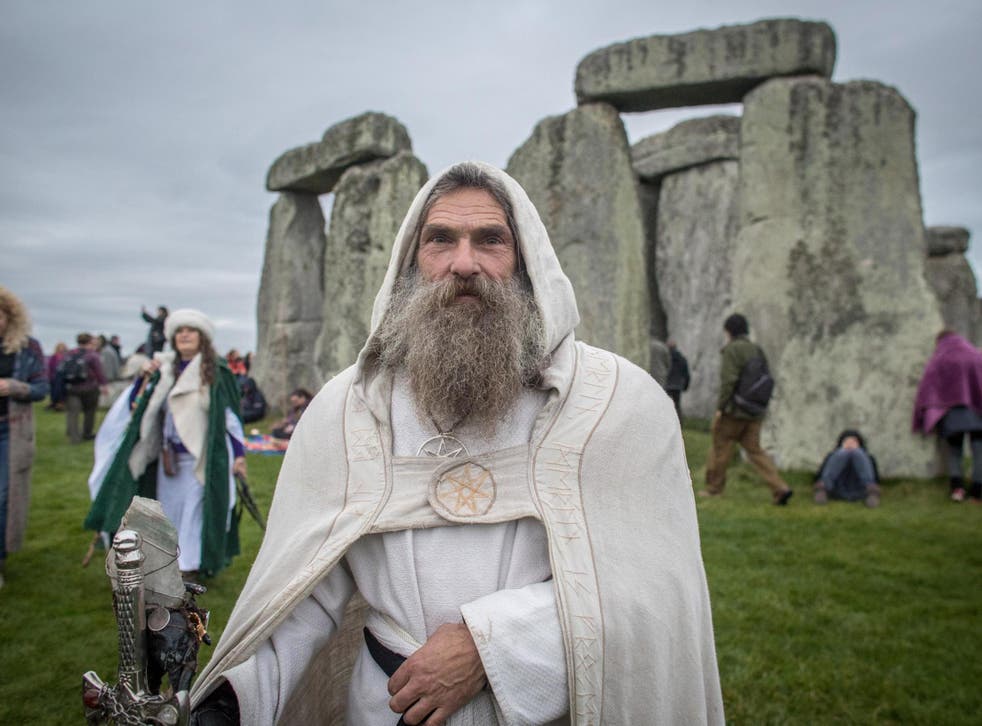 A druid is calling on BBC bosses to give pagans the chance to contribute to Thought for the Day on Radio 4's Today programme.
Stuart Jeffery, who plans to hand in a petition to the corporation tomorrow, says climate change makes pagans' views more relevant than ever now – but they are under-represented.
He has gathered almost 2,000 names on the petition calling for the flagship religious slot to reflect his beliefs. And he also wants the broadcaster to dedicate a programme to paganism.
The long-running Radio 4 slot, at 7.50am, has for years been at the centre of criticism for not allowing atheists or humanists to air their views.
Speakers from faiths, mostly Christians, but also Jews, Muslims, Buddhists, Sikhs and Methodists, are frequently represented.
Listeners have also accused the slot of featuring banal, unambitious and clichéd content.
Presenter John Humphrys has slated it as "deeply, deeply boring".
Last year, following a review of its religious programming, the BBC resolved to increase prime time coverage of non-Christian festivals such as Eid, Passover and Diwali. In 2016, it also pledged to introduce a wider range of religious shows to balance a Christian "bias".
Mr Jeffery said: "Almost 2,000 people have called on the BBC to make pagan voices heard. The BBC should have an occasional programme looking at paganism and they should feature a pagan voice on Thought for the Day at least once a year.
"The BBC recently published a review of its religious programming. However, despite getting the views from a range of religious leaders, no pagans were consulted.
"While they have recently said that they will now consult with us, there has been no change in broadcasting practice yet.
"Nature-based religions have never had more relevance than now, with climate change hurting the world and plastic soup killing our oceans.
"Human animals are failing to honour nature despite us being part of her. Having voices in the media that have a different regard to the world of which we are part is more necessary now than ever."
He said that in the 2011 census, pagans made up 0.2 per cent of all people in the UK expressing a religion, while 0.6 per cent identified as Buddhists but Buddhism had 3 per cent of Thought for the Day broadcasts.
A BBC spokesman said: "Thought for the Day features speakers from the world's major faith traditions reflecting on topical events and issues from the perspective of their faith. We considered its remit as part of the review and concluded that in the context of the BBC's overall output it serves a distinct purpose and did not need changing."
He said the BBC "broadcasts many programmes which celebrate nature and cover environmental themes".
Join our new commenting forum
Join thought-provoking conversations, follow other Independent readers and see their replies