Thousands sign petition calling on London borough of Hackney to stop 'criminalising' homeless people
Sleeping rough and begging will be criminalised under the new measures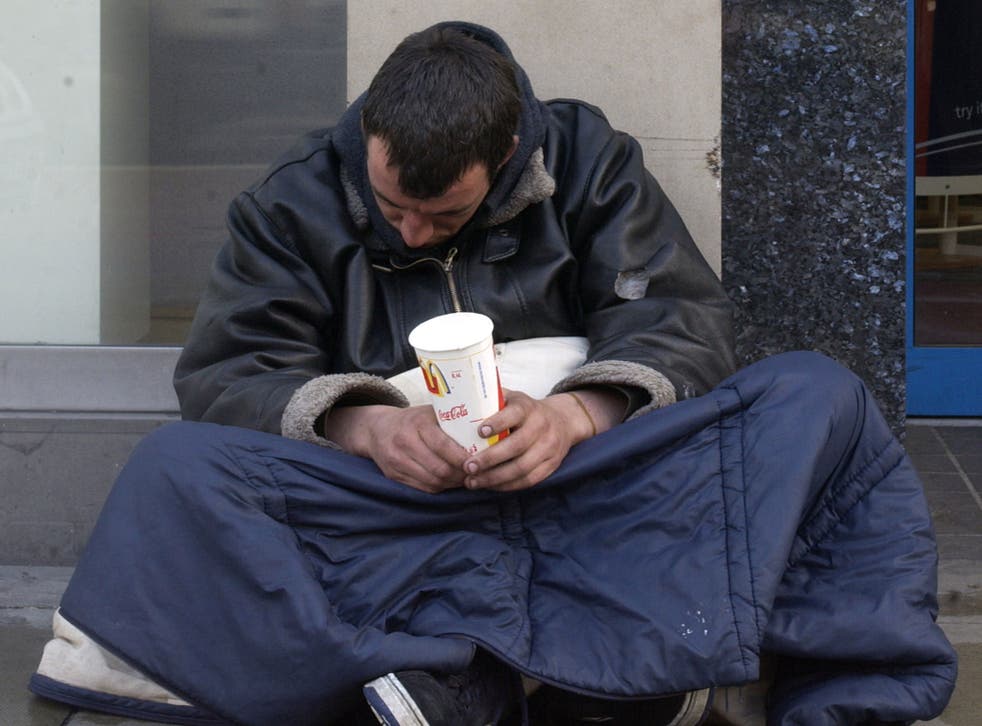 Tens of thousands of people have signed a petition calling on a London borough to scrap new rules which a charity has warned criminalises homeless people.
The new Public Space Protection Order (PSPO) in force in Hackney will give police and council officials the power to stop activities deemed anti-social - including sleeping rough and begging.
Those who are found to be breaching the rules could be forced to pay a £100 fixed penalty notice, or fined as much as £1,000.
Hackney Downs, London Fields, Broadway Market, Mare Street and Regents Canal –areas which have faced gentrification in recent years - are all covered by the order.
Jon Sparkes, Chief Executive of national homelessness charity Crisis, warned in report on the rules in The Hackney Citizen last month: "Any moves to ban and criminalise rough sleeping will be counter-productive and only make it harder for people to access the dedicated support they need to move away from the streets for good."
Petitioners are now calling on Hackney Council to withdraw the Public Space Protection Orders, labelling them as "absurd".
Head petitioner Zahira Patel wrote on the Change.Org website: "It is absurd to impose a fine of £1,000 on somebody who is already homeless and struggling. People should not be punished for the 'crime' of not having a roof over their head - there is nothing inherently 'anti social' or criminal about rough sleeping.
"We should not allow measures which will make the lives of those with nowhere else to go even harder than they already are."
Digs, a campaign group comprised of private renters angered by London's housing crisis, are also calling for an end to the new rules and are urging Hackney residents to email their councillors.
Those angered by the PSPO have condemned Hackney Council as "heartless" and "inhumane" on Twitter
However, Hackney Council has defended the PSPO.
Cllr Sophie Linden, Cabinet Member for Crime, Sustainability and Customer Services, Hackney Council, said in a statement: "The PSPO is not about 'criminalising the homeless'. Anyone sleeping rough in Hackney is always offered the support and help that they need, firstly to get a roof over their heads in temporary accommodation, and then to help them get a permanent home.
"People who have found themselves being evicted, who have fallen on tough times and ended up sleeping rough are always helped. The Council has no intention of fining or taking action against these people."
Join our new commenting forum
Join thought-provoking conversations, follow other Independent readers and see their replies