Time capsule from 1800s discovered - containing a newspaper and 120-year-old bottle of whisky
Construction workers found the tin near Kingussie in the Cairngorms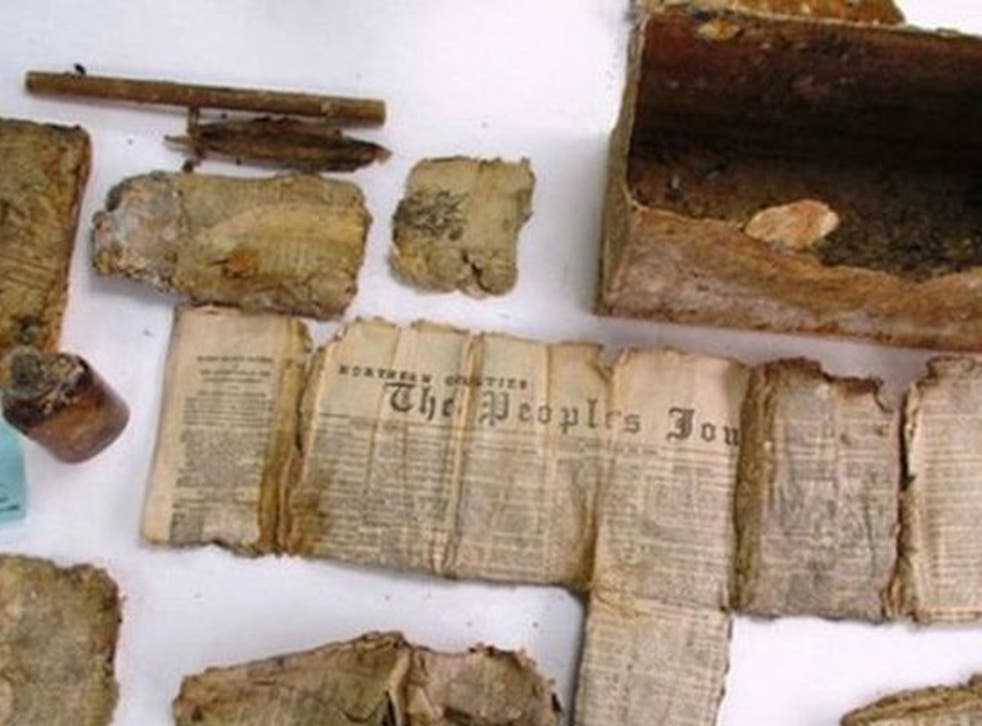 Construction workers in the Scottish Highlands have found what appears to be a time capsule that was buried in the 1800s.
The metal tin similar in size to a shoe box was found by workers from construction company Morgan Sindall as they worked on Ruthven road bridge, near Kingussie in the Cairngorms.
Inside was a bottle of liquid, currently believed to be whisky, which appeared to have remained intact.
The artefacts, which also include a paper scroll and a newspaper dated from September 1894, are now in the hands of the Highland Folk Museum, just a few miles down the road.
Robert Ogg, of Morgan Sindall, told the BBC he found it "fascinating to think these items have been sitting in the bridge's structure for 121 years".
"The changes which have occurred since it was placed there are extraordinary," he said.
"If you think that the bridge was being used by horses back then, it gives you a sense of the time which has passed.
"We have actually been working with Kingussie Primary School to create our own time capsule which we hope will last as long."
Join our new commenting forum
Join thought-provoking conversations, follow other Independent readers and see their replies