Trans woman receives police payout after being forced to strip naked and sprayed with mace
'All of a sudden they grabbed me again, pulled me to the floor. There were male officers removing my clothes on the floor'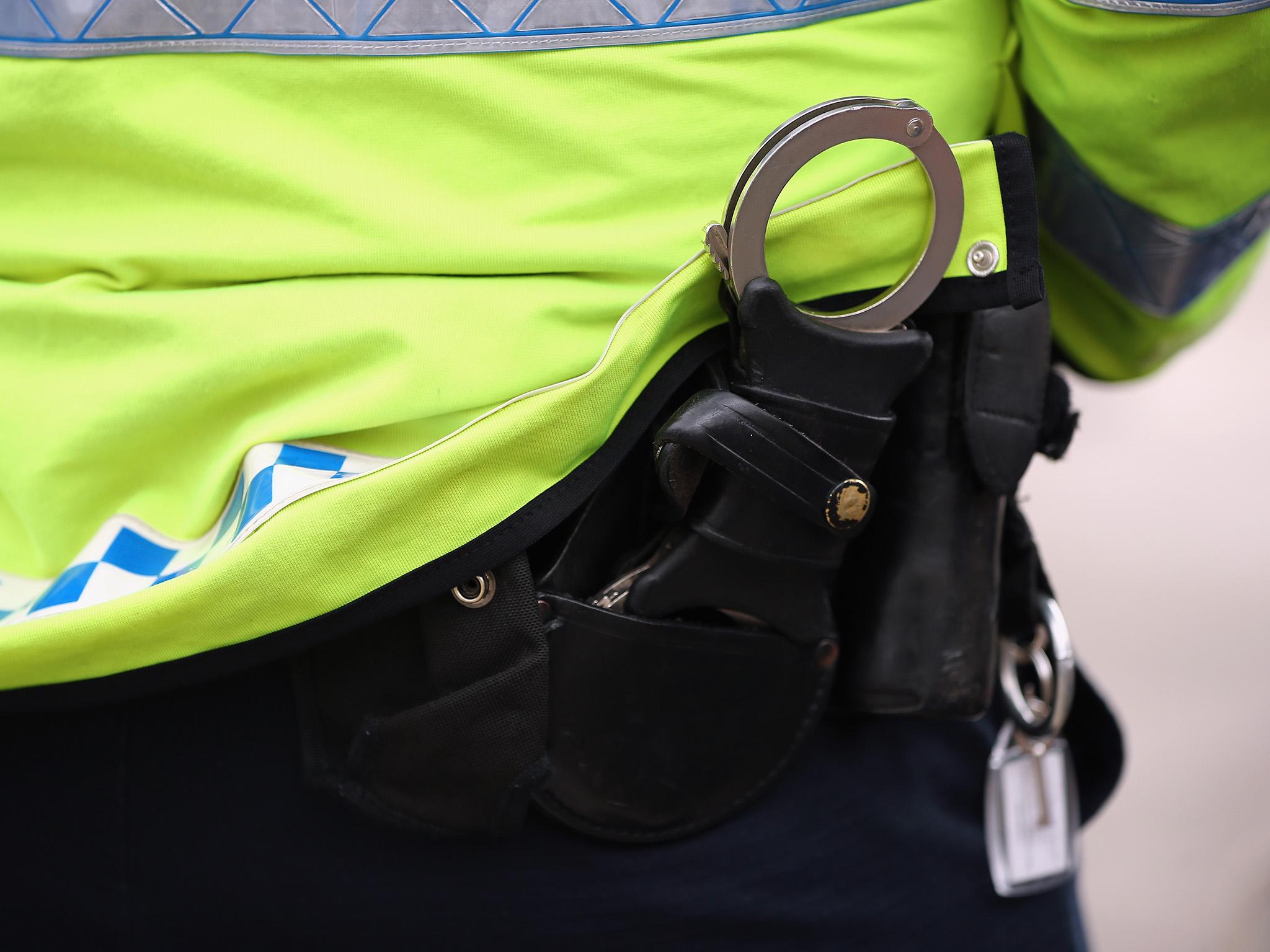 A trans woman has won "substantial" damages after police stripped her and sprayed her in the face with mace, forcing her to wash her eyes out with toilet water.
Avon and Somerset police agreed to offer an unknown payout to the woman, who has only been identified as Ms C, after admitting a series of failings while she was held in custody in October 2015.
Ms C claimed male officers forced her to strip naked and refused her requests that only female officers be present as she undressed.
"They insisted I remove my bra. I do have breasts so I put my hands over my chest and said I would, but for dignity I wanted only a woman present. They just kept saying no," she told GayStarNews.
"All of a sudden they grabbed me again, pulled me to the floor. There were male officers removing my clothes on the floor."
CCTV footage reportedly corroborates the woman's account and shows her being held down while her bra was forcibly removed.
Ms C had been deemed a suicide risk and officers claimed they asked her to remove her clothes so she could be put in a suicide suit, to mitigate the risk of her causing harm to herself.
Officers also said force was used due to "non-compliance", an issue disputed by Ms C who said she would have complied if her request to undress in front of a female officer had been honoured.
Due to her "non-compliance" one officer reportedly sprayed her in the face with PAVA, an incapacitant spray, before two female and three male officers pinned her down.
Two officers, one male one female, reportedly removed her trousers while another forcibly removed her bra.
"I was distressed and crying. After they sprayed me, they brought me a pair of shorts, and locked me up semi-naked. I had no water so I bathed my eyes in toilet water to take away the pain of the spray," she said.
"I remember putting a plastic mattress up against the door because people were just coming by and looking in at me. That wasn't necessary for suicide watch, because they could see me on CCTV."
A male officer later sprayed her for a second time with the spray and pushed her head to the ground after claiming she was exhibiting suicidal behaviour.
According to Ms C he said she had been a "naughty girl".
Officers also reportedly asked the woman if she was a "Mr or Mrs today" and repeatedly referred to her as "he", despite her identity documents clearly stating she was female.
Ms C had been arrested after she tried to hang herself in a Southmead hospital after the mental health team refused to admit her. Police charged her with criminal damage and took her into custody.
In the initial claim, a lawyer for Ms C made six complaints against the police, including assault, discrimination, harassment and numerous breaches of the Human Rights Act.
The police subsequently admitted two of those claims, assault and discrimination.
A spokesperson for Avon and Somerset constabulary said: "We can confirm that this claim has been settled and we've issued a written apology to the complainant.
"We will also make sure that any learning from cases such as these is disseminated to all the appropriate areas of the force."