Trump immediately dressed in golf attire at Madame Tussauds following election defeat to Biden
Donald Trump was pictured playing golf in Virginia on Saturday as his Democrat rival Joe Biden sealed nail-biting election victory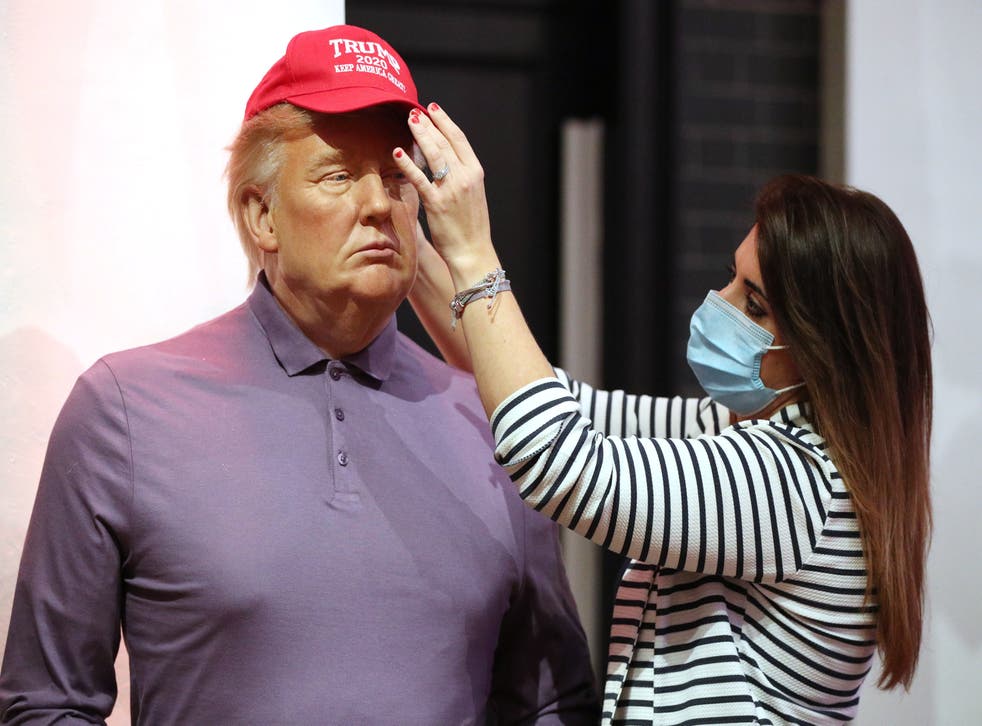 Donald Trump's waxwork replica at Madame Tussauds has been transformed into a golfer, to mark his defeat to Joe Biden in the presidential election. 
Mr Trump was pictured playing golf in Virginia on Saturday as his Democrat rival for the presidency Joe Biden sealed a nail-biting election victory.
The former reality TV star's waxwork figure was previously placed in a replica of the Oval Office in a suit and red tie.
But just a day after Mr Biden's victory, staff at the popular tourist attraction in London were pictured giving Mr Trump a makeover and adorning him with checked trousers, a purple jumper and his infamous red baseball cap.
On Twitter, the museum, which is currently closed due to the Covid-19 lockdown said: "His campaign may not have been a hole in one, but @realDonaldTrump is now on course to dedicate more of his time to his favourite sport as #MadameTussaudsLondon re-dresses his figure in golfing attire to reflect his potential 2021 wardrobe."
Mr Trump is an avid golfer and is thought to have enjoyed more than 200 rounds of the sport during his time in office. He also owns a number of courses, including one in Aberdeenshire, Scotland.
Other tourists attractions are also poking fun at Mr Trump, with his effigy dumped in a bin at a Madame Tussauds in Berlin.
The 74-year-old has still not publicly recognised Mr Biden's victory and claimed the election was stolen due to large scale voter fraud in various states that went to his Democrat rival, for which his campaign have provided no evidence.
Mr Trump launched an array of lawsuits to press his claims of election fraud.
Mr Trump has no public events scheduled for Monday, and he has not spoken in public since Thursday, but is reportedly planning to hold rallies to drum up support.
Despite Mr Trump's intransigence, the president-elect is pushing ahead with his plans for top cabinet posts and putting together a task force to tackle the country's coronavirus pandemic.
Join our new commenting forum
Join thought-provoking conversations, follow other Independent readers and see their replies