Tube strike today: Walking map tells you the time it takes to get between stations
With the entire network due to shut, walking could be the best the option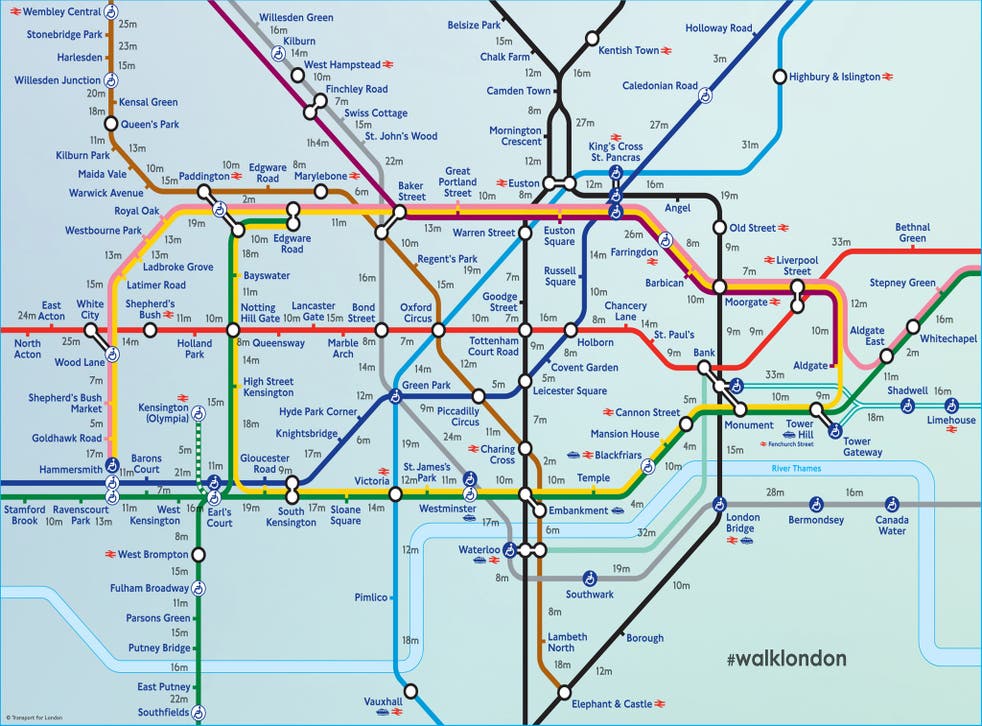 With the entire tube network due to be shut by this week's strike, commuters could be better off walking for at least some of their journey to work.
So what better time to dust off the Walking Tube map, which shows how long it takes to get between stations on foot - in central London at least.
It was devised by London-based advertising creatives Joe Watson and Aryven Arasen ahead of industrial action by the Rail, Maritime and Transport Union (RMT).
But this year, the map is set to come into its own - as the entire network is set to be down in the severest tube strike for a decade.
Even a cursory glance proves the map's usefulness: by demonstrating that all distances between stops are not equal. Walking between Whitechapel and Aldgate East in the East End takes just two minutes.
But, to the north, be prepared to spend over half an hour - 31 minutes - getting between Highbury & Islington and King's Cross, a route usually covered by the famously speedy Victoria Line.
Last year the hashtag #WalkLondon proved popular on social media, with commuters posting pictures of their al fresco journeys to work.
INAT metro maps

Show all 12
Join our new commenting forum
Join thought-provoking conversations, follow other Independent readers and see their replies