Twin births almost double over past 40 years in 'rich' countries
Women aged between 35 and 39 are most likely to give birth to twins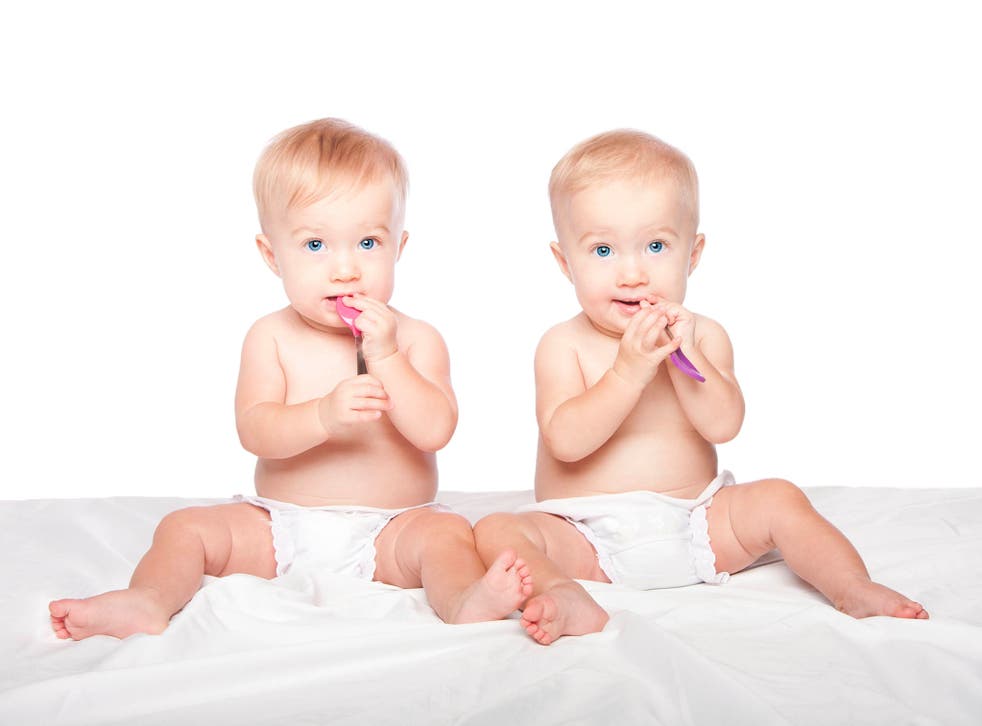 The number of twins born in developed countries has almost doubled over the past four decades, according to researchers.
In England and Wales, the birth rate of twins has increased from 9.9 per 1,000 deliveries in 1975 to 16.1 in 2011.
Women aged between 35 and 39 in England and Wales were most likely to give birth to twins, with 16.4 twins born per 1,000 deliveries.
Researchers wrote in the Population and Development Review journal that they found similar trends in other well developed countries.
America has seen an increase from 9.5 to 16.9 in twin births, France moved from 9.3 to 17.4 and German rose from 9.2 to 17.2.
Meanwhile, Denmark and South Korea both had the biggest increase in twins, from with 9.6 to 21.2 and 5.0 to 14.6, respectively.
Health news in pictures

Show all 40
The increased number of twins born has been put down to the use of fertility treatments which have advanced since the 1970s.
Advances include ovarian stimulation and in vitro fertilisation (IVF), both of which are associated with producing twins.
Other reasons for the spike in twins includes women delaying motherhood until people are financially secure, or have had a career, and then using IVF to help them get pregnant.
The average age for first-time mothers in the UK is 29 and over half of all women who had children in 2013 were aged 30 and over, according to the ONS's latest figures.
Contrastingly, more women became mothers under the age of 25 in the 1960s and 70s.
The sharp rise in the numbers of twins born in developed countries is thought to lead to more divorces and medical problems.
Twins are more likely to be born prematurely, weigh less and be at more risk of childhood death than singleton babies, all of which can cause health problems later in life.
Gilles Pison, the co-author of the study for France's Ined demographic research institute, said: "We're not sure if the rate will continue to increase, but the data is increasingly seen as a public health crisis."
The authors also said these rising health concerns have led to changes in fertility treatments, including the number of embryos placed in the womb, over the past 15 years in some countries.
Register for free to continue reading
Registration is a free and easy way to support our truly independent journalism
By registering, you will also enjoy limited access to Premium articles, exclusive newsletters, commenting, and virtual events with our leading journalists
Already have an account? sign in
Register for free to continue reading
Registration is a free and easy way to support our truly independent journalism
By registering, you will also enjoy limited access to Premium articles, exclusive newsletters, commenting, and virtual events with our leading journalists
Already have an account? sign in
Join our new commenting forum
Join thought-provoking conversations, follow other Independent readers and see their replies