Two men arrested on suspicion of supplying drugs after film-maker Lee Halpin 'freezes to death' while making documentary about homeless people
26-year-old had apparently embarked on a week-long project to document the homeless population in the city's suburbs and raise awareness of their plight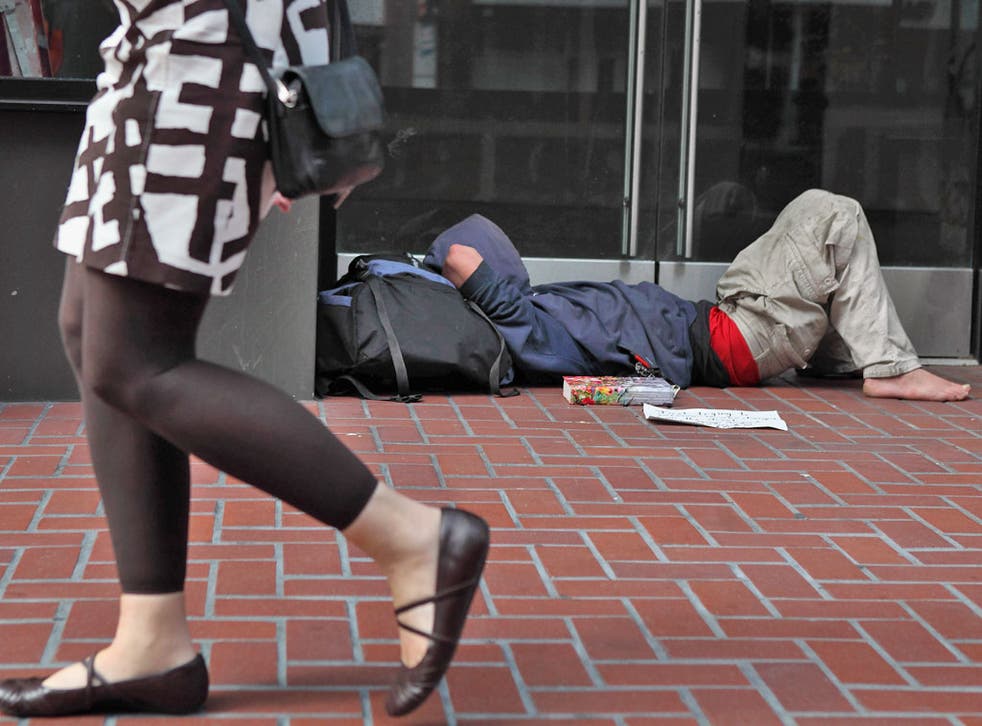 Two men have been arrested on suspicion of supplying drugs by officers investigating the death of a film-maker believed to have frozen while making a documentary about sleeping rough.
Lee Halpin, 26, was found dead in a derelict building in the west end of Newcastle, police said. He planned to spend a week living on the streets of the city in order to show what it was like but died three days later as temperatures plummeted as low as -4.2C on the evening of April 3.
The 26-year-old, who was editor of arts publication Novel Magazine, is thought to have died of hypothermia, although the exact cause of death cannot be confirmed before a post mortem is carried out next week.
In a video filmed and posted online by Mr Halpin in a bid to win a place on Channel 4's Investigative Journalism Program, he sought to illustrate his "fearless" approach to story-telling.
He said: "I am about to go and spend a week being homeless in the West End of Newcastle. I will sleep rough, scrounge for my food, access all the services that other homeless individuals in the West End use. I will interact with as many homeless people as possible and immerse myself in that lifestyle as deeply as I can."
Mr Halpin worked briefly at Northumbria University Students' Union in Newcastle and a spokesman said: "It is with great sadness that the Union has heard of the death of Lee Halpin. Lee was previously employed as Media Coordinator and worked closely with many volunteers. The Union offers its condolences to his family and friends."
A friend of Mr Halpin said: "No one knows how he passed away, but we think it could have been hypothermia. He made the ultimate sacrifice trying to raise awareness about what was happening to other people."
Daniel Lake, who says he had known Mr Halpin for over 10 years, told the Newcastle Evening Chronicle: "Lee was a great guy, a character and was well known. His big things were creative writing and poetry."
A series of messages asking volunteers to send items such posted on a Twitter account apparently controlled by Mr Halpin hinted at his plans. One message read: "If anyone has got an old phone I can have for a week, I'd be very grateful."
Another read: "If anyone has got an old hand set I can have for a week, I'd be very grateful," while a third read: "I'd really appreciate it if someone would loan me a sleeping bag. Can anyone do that for me?"
A Northumbria Police spokesman said: "Officers have arrested two men aged 26 and 30 on suspicion of being concerned in the supply of a controlled drug. They have been bailed pending further enquiries. Police were informed the body of a man believed to be in his 20s had been found in a derelict building in Westgate Road. A report will be prepared for the coroner."
Join our new commenting forum
Join thought-provoking conversations, follow other Independent readers and see their replies