UK's biggest male rape charity Survivors UK has state funding slashed to zero despite 120% rise in men reporting sexual violence and seeking help
The funding for counselling services for male victims of rape and sexual abuse has been cut by the Mayor's office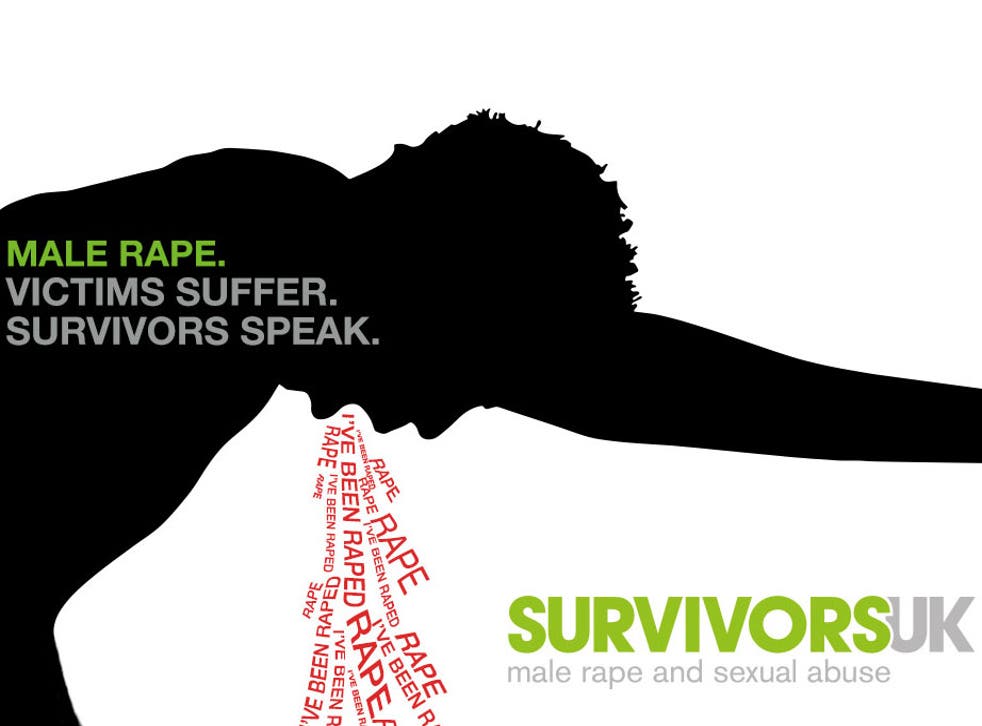 The UK's biggest male rape and sexual abuse charity has had its state funding for vital counselling services slashed to zero, despite a 120 per cent increase in men reporting instances of sexual violence in London and seeking help in the past year alone.
Survivors UK, which has received £70,000 a year from the Ministry of Justice for the past four years to fund its counselling services, is now being placed under significant pressure at a time when tackling rape, sexual violence and child sexual abuse has become a key focus for the police and the government following the revelations of Jimmy Savile's years of abuse.
The Met Police's decision to investigate the alleged murders of three boys in the late 1970s by members of a Wesminster VIP paedophile ring - based in part on the evidence put forward by a male survivor of the sexual abuse - has also brought a new focus onto the need for dedicated male rape services, as have the reports of Lord Janner's alleged abuse of boys dating back to the 1960s.
But since Survivors UK's funding for counselling was switched from being dispensed by the Ministry of Justice's victims' fund to being distributed by the Mayor of London's Office for Policing and Crime last year, the charity has not had its funding renewed. It was given £33,666 for a six month period by the Mayor's office, and as of 31 March this year the funding has stopped. It has since launched a petition on Change.org to re-instate its funding.
A spokesperson for the Mayor's Office for Policing And Crime said there has been "no cut in funding for services to support male victims of abuse. In fact, we are investing over £4.1million in specialist services for all victims of domestic and sexual violence by 2016. This includes male victims".
"The Mayor welcomes additional funding from the Ministry of Justice for a number of organisations working with victims in London, including Survivors UK."
But Michael May at Survivors UK told The Independent that since learning that the funding would not be renewed, the charity has constantly been in contact with the Mayor's office and has "heard nothing," adding that there has been "no indication" that its £70,000 per year will be reinstated.
A total of 307 men in London reported being raped to the Met police in 2014, an increase of 120 per cent since 2012, and 518 men reported experiencing a serious sexual assault, up 80 per cent over the same time period.
May told The Independent that the charity has had 17 new referrals for counselling in the last six weeks alone, while a new advertising campaign launching this week, created pro-bono by advertising agency Johnny Fearless, will only bring more awareness and referrals.
The charity is London based but male survivors travel from all over the UK to receive the specialist counselling from its therapists, May said.
"There is a real appetite among male survivors to come to an organisation that only deals with men because they feel there is an understanding and that they will receive services tailored to them. It is the same reason there are women only services for this," he said.
Survivors UK also provides the first national website and online support helpline service for male victims of sexual abuse, which has been launched with separate funding from the Ministry of Justice.
Join our new commenting forum
Join thought-provoking conversations, follow other Independent readers and see their replies