UK solar eclipse 2015: School pupils are banned from watching rare celestial phenomenon
Children at a school in Devon will have to watch live pictures of the eclipse indoors, instead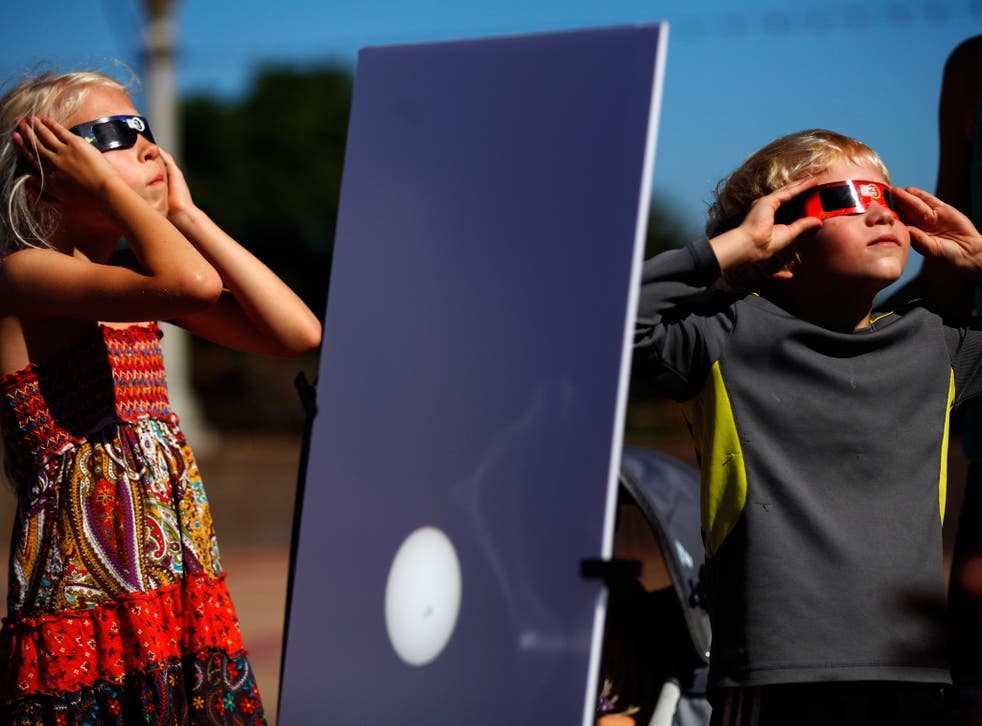 School children have been banned from watching the solar eclipse outside, amid fears that they will hurt themselves by staring at the sun.
Pupils at Oldway Primary School in Paignton, Devon, will have to watch live film of the eclipse inside instead, according to the BBC.
Head teacher Jane Smythe said that she couldn't guarantee that some of the 700 kids wouldn't look directly at the sun during Friday's eclipse.
The eclipse will begin at around 8am on Friday, and continue until about 11am. Looking directly at the sun can cause pain and damage, and experts recommend that it is watched either using special glasses or by making pinhole cameras.
"It's a bit of a shame having to watch it on a computer," said one of the school's parents, Soiphie Bertorelli. "I would have thought they would have maybe supplied some protective glasses."
Solar eclipse: Stunning images of the phenomenon from around the world

Show all 12
Head teacher Ms Smyth told the BBC said that parents could keep their children at home to watch the eclipse, and then bring them in to school.
Some parents agreed with the ban, arguing that it was too much of a risk. "You can't risk 700 children potentially being blinded," said Fiona Bullman. "Unless there's one adult to one child, you can't [risk it]."
A spokesman from Devon County Council said: "Obviously the eclipse is timed to start when many children are still on their way to school so we'll be advising head teachers to tell them not to look at the sun without sufficient protection."
Councils said that they had not sent out any particular instructions to school, and the Department for Education said that it was up to individual schools to decide how children would watch the eclipse.
Join our new commenting forum
Join thought-provoking conversations, follow other Independent readers and see their replies