UK summons Russia after two bombers fly over English Channel and 'disrupt civil aircrafts'
Government source said incident was viewed as "a significant escalation"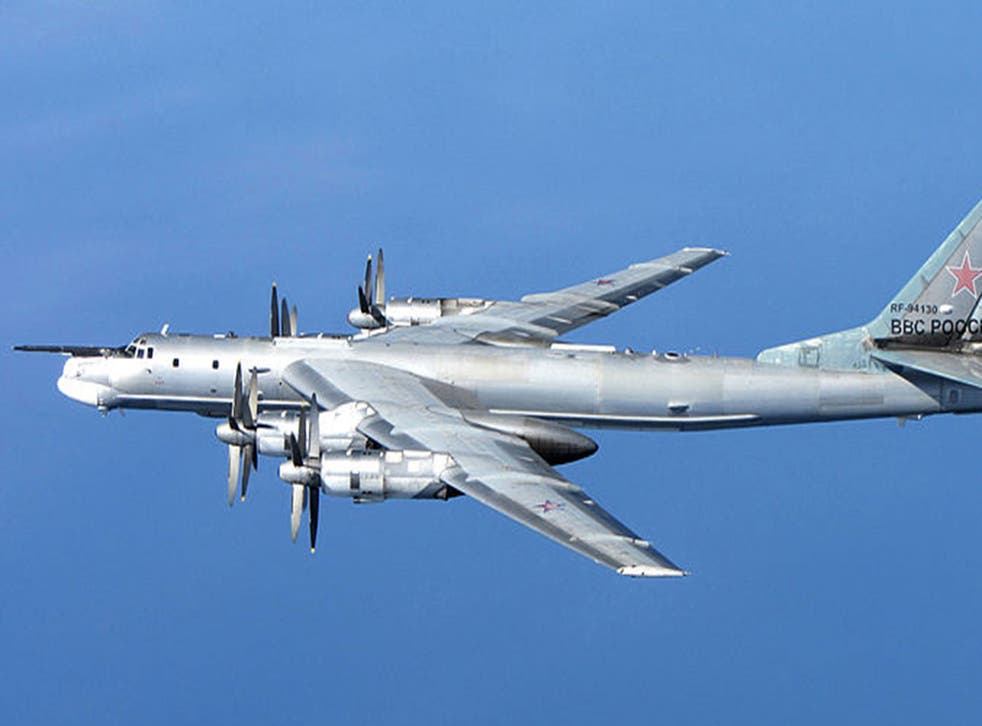 The UK summoned the Russian ambassador to the Foreign Office after two Russian bombers flew over the English Channel, "causing disruption to civil aviation".
A British government source claimed the incident was being considered "a significant escalation" and marked a change in strategy since Russian aircraft usually confine themselves to flying close to Scotland.
RAF Typhoons were scrambled to escort the two Russian Tu-95 bombers "throughout the time they were in the UK area of interest", a spokeswoman said.
"It was very dangerous. Civil aircraft flying to the UK had to be rerouted. The Russians were flying with their transponders turned off so could only be seen on military radar. They haven't flown this far south before," the source was quoted by Reuters as saying.
The TU-95 bombers are capable of carrying nuclear weapons. An FCO spokesperson said the bombers manoeuvres are part of an "increasing pattern of out of area operations by Russian aircraft".
It said Russian Ambassador Alexander Yakovenko was called to account for the incident.
A statement read: "While the Russian planes did not enter sovereign UK airspace and were escorted by RAF Typhoons throughout the time they were in the UK area of interest, the Russian planes caused disruption to civil aviation. That is why we summoned the Russian Ambassador today to account for the incident."
Mr Yakovenko insisted that the patrols were routine and "stressed that the concerns of the British side are not understandable given that two Russian military aircraft were on a routine air patrol duty over the high seas of the Atlantic Ocean".
He argued it "cannot be regarded as threatening, destabilising or disruptive."
Last year, Nato conducted more than 100 interceptions of Russian aircraft, about three times as many as in 2013, amid increased tensions between the West and Moscow over the Ukraine crisis.
British Foreign Secretary Philip Hammond said in December he was concerned by "the extremely aggressive" probing of Britain's airspace by Russian military aircraft after a spate of interceptions off the Scottish coast.
Hammond, a former defence minister, had previously said the sharp increase in such activity in recent years was because of a Kremlin military overhaul that had been overlooked by many.
In December, Swedish authorities said a Russian military jet nearly collided with a commercial passenger airplane in international airspace near southern Sweden. Russia insisted its jet had kept at a safe distance.
Additional reporting by Reuters
Join our new commenting forum
Join thought-provoking conversations, follow other Independent readers and see their replies