UK weather: climate change to blame for storms hitting Britain, Met Office chief scientist warns
Dame Julia Slingo says "all the evidence" is pointing towards the phenomenon as an explanation for the recent extreme weather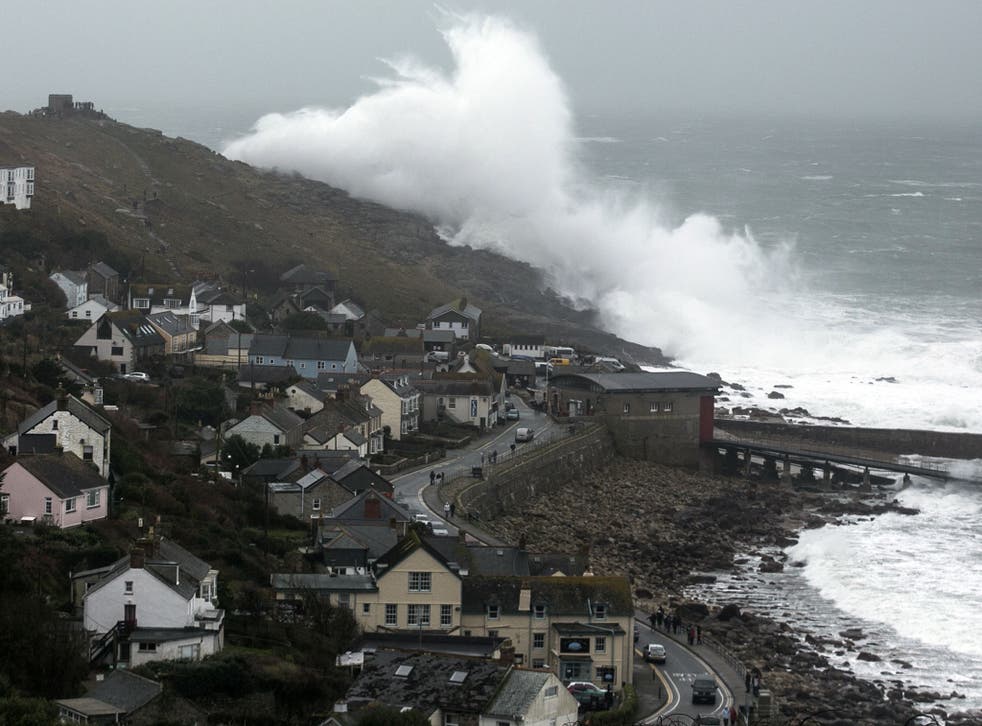 Climate change is to blame for the recent storms raging across Britain, the Met Office's chief scientist has warned.
Dame Julia Slingo said "all the evidence" pointed to climate change as the cause, although there was not yet "definitive proof".
During a press briefing on the latest set of storms to hit southern England, she also advised that the country should be more prepared for similar events in the future.
While individual storms are not unusual, the "clustering and persistence" is, Dame Slingo added.
"Is it consistent with what we might expect from climate change? Of course, as yet there can be no definitive answer on the particular events that we have seen this winter, but if we look at the broader base of evidence then we see things that support the premise that climate change has been making a contribution," she  told reporters.
She added that sea levels were expected to rise by a foot over time, causing more problems for those trying to deal with flooding.
"That might not sound a lot, but when you are looking at storm surges, when you are looking at moving water from the Somerset Levels out to sea, it does matter," she added.
"In a nutshell, while there is no definitive answer for the current weather patterns that we have seen, all the evidence suggests that climate change has a role to play in it."
Recent studies suggest that storms are developing a more southerly track, and that has been "typical" of the weather patterns in the UK over the winter.
Dame Julia explained that usually storms are expected to go " well north of Scotland", but have instead been slamming into the southern part of Britain."
In pictures: Storms batter the UK

Show all 35
She added that "strong evidence that extreme daily rainfall rates are becoming more intense" is a pattern emerging not only in UK records, but around the world in countries including China and India.
"There is indeed as far as I can see no evidence to counter the premise that a warmer world will lead to more intense daily and hourly heavy rain events," she said.
Adding that the is "strong evidence" to suggest "extreme daily rainfall rates are becoming more intense."
Her comments are the strongest link yet to be made by the Met Office, the UK's official weather service, between the bout of storms and climate change, and come after Prime Minister David Cameron remarked last month that he "very much suspects" a connection.
New analysis published by the Met Office also links persistent rainfall over Indonesia and the tropical West Pacific to the weather system affecting the UK.
"The severe weather in the UK coincided with exceptionally cold weather in Canada and the USA," researchers explain in the document, which it attributes to "persistent" disturbances to the jet stream over the Pacific Ocean and North America.
Dame Julia said that detecting when and how such storms developed would become increasingly important.
"We need to very urgently deliver much more robust detection of changes in storminess and daily and hourly rates," she said.
"We have the data. We just need to get on and perform the analysis."
The Met Office is also working on modelling to establish the likelihood of the current weather patterns occurring without any impact from climate change.
Additional reporting by PA
Read more
---
Join our new commenting forum
Join thought-provoking conversations, follow other Independent readers and see their replies