UK weather: Driest September on record has been one of the warmest for a century
Forecasters expect October to bring wet and windy conditions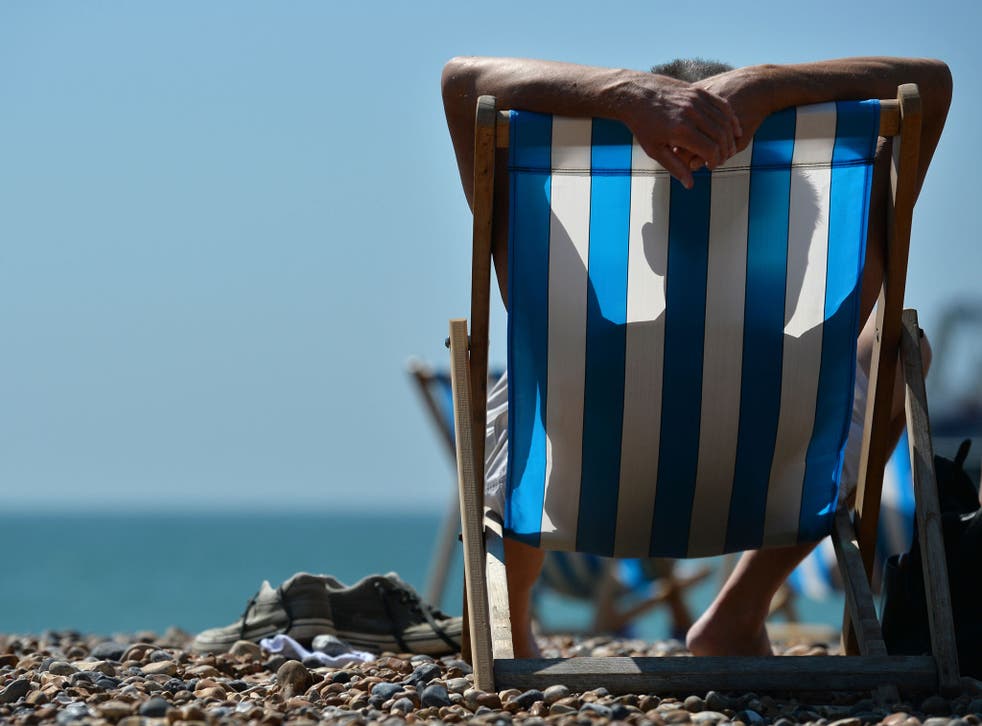 This month is set to be the driest September in the UK since records began almost 100 years ago – and one of the warmest.
Met Office figures show that the country has had just one fifth of the rain expected, with just 19 mm falling.
Northern Ireland was the driest country up to the 28 September, with 6.5 mm of rain – 7 per cent of its average – and the wettest was Scotland with 33 mm, which still makes September its second-driest.
England had 13.5 mm or rainfall in the month and Wales saw 11.9 mm.
September has also seen temperatures far above average, prompting a rush to the countryside and coast to bask in sunshine and 25C heat.
The mean temperature for the UK so far has been 13.9C - 1.2 C above the long-term average.
This means it has been the joint 4th warmest September since records began in 1910, although it is well below the record of 15C set in 2006.
Sunshine hours have been closer to normal, with 94 per cent of the expected amount.
The summery weather followed one of the wettest Augusts on record, when bank holiday getaways were blighted by rain, wind and cool temperatures.
Met Office forecasters described 2014 as a "generally very wet year" so far, with January to August being the wettest period on record.
January and February saw storms and torrential rain cause devastating flooding across the south of England, forcing people to leave their homes and turning villages in the Somerset Levels into islands.
But that extreme rainfall has prevented the country going into drought seven months later.
Trevor Bishop, the Environment Agency's deputy director of water resources, said: "Following the wettest January to August on record, water resources in England are around normal for the time of year.
"We also look ahead by modelling how rivers and groundwater may respond to different future rainfall patterns. The results show a broadly positive picture and even if rainfall is below average this autumn the country will not go into drought."
Flooding in England

Show all 20
The dry and warm conditions this month have been caused by high pressure dominating our weather for much of the month.
This tends to block more unsettled weather heading in off the Atlantic, leaving the UK with fine, dry and fairly sunny weather.
But forecasters say Britain is set for a return to more normal conditions in early October - with cooler, wetter, and windier weather expected.
The start of October will see showers and heavy rain in most places, according to the Met Office, and cool temperatures with possible frost in parts.
For the second half of the month, wet and windy weather is forecast with dry and bright interludes.
Join our new commenting forum
Join thought-provoking conversations, follow other Independent readers and see their replies