UK weather: Festive misery continues for thousands as homes flooded and left without electricity
The UK has been battered by bad weather for a fourth day with thousands of homes still without electricity and over 50 flood warnings in place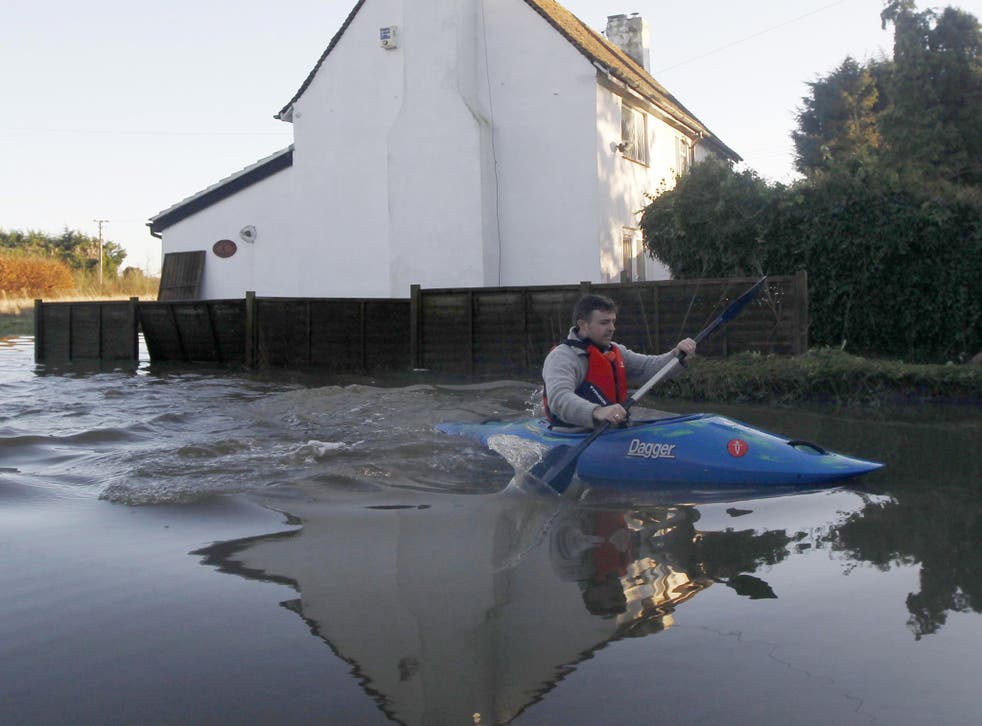 Gales and rain have continued to batter the UK today, bringing widespread disruption and misery.
Some 27,000 homes are currently without electricity across the country as winds of up to 109 mph were recorded on Thursday night.
Following a morning in which many rail services did not run until midday, trains are still subject to delays and cancellations.
Over 50 flood warnings are now in place across the UK, with further rainfall and bad weather set to affect large parts of the country into this evening.
Amber sever weather warnings, urging people to be prepared are currently in place across northern England.
Around 1200 homes have already been flooded, the Environment Agency said, many of which are in the South East.
Visiting Kent, David Cameron was left visibly rattled after he was confronted by an angry flood victim who said her local council had done nothing to help villagers in Yalding, where homes had been severely damaged by the storms.
Thousands hit by floods and power cuts and chaos at Christmas

Show all 21
In a heated exchange with the Prime Minister, Erica Olivares said: "We still have no electric. We need electric. As I say the council, from Monday we have been trying to contact them, but they have all decided to go on their holidays. Nothing."
Speaking to reporters afterwards, Mr Cameron said: "Right now the priority is to help people recover from the terrible shock of this happening on Christmas Eve and Christmas Day."
Chairman of Yalding Parish Council, Geraldine Brown, said residents relied on Sea Scouts with canoes to be rescued because Kent Fire and Rescue Service could not get to the village in time.
As the strong winds continue, one ambulance service said it has received a barrage of 999 calls with reports of people being blown over.
North West Ambulance Service tweeted: "We're being inundated with 999 calls in the Fylde area relating to the windy weather! We advise the public to stay indoors where possible."
After the cancellation of all Southeastern services this morning, journeys continue to be delayed throughout Kent and into London, with the network citing "crew displacement".
Many Southern trains have also been heavily delayed. East Coast trains urged passengers to not travel today at all "if possible".
Power companies meanwhile have been condemned for failing to restore supplies to households across the UK with thousands having now been without power for up to four days.
Join our new commenting forum
Join thought-provoking conversations, follow other Independent readers and see their replies