UK weather: Floods threaten to spread as Army scrambles to help bolster defences with yet more storms on the way
David Cameron chairs Cobra emergency committee meeting as ministers warn newly flood-hit areas to suffer 'significant' problems by middle of week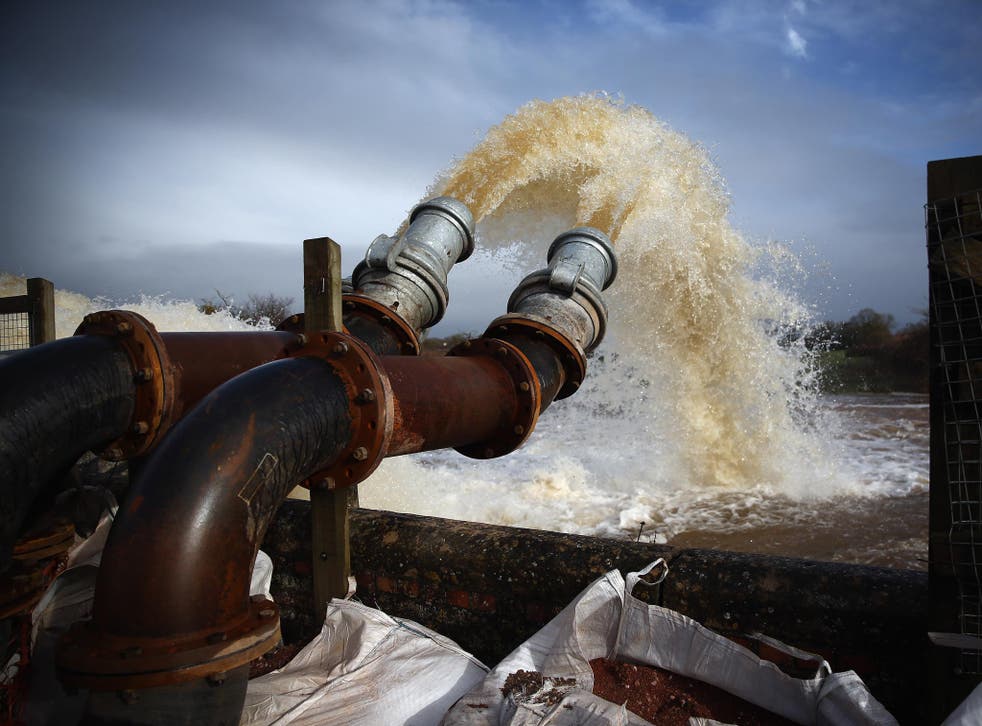 Serious flooding is likely to spread to the Thames Valley within days, the Government warned yesterday as hundreds of soldiers were put on standby to protect threatened communities by building up sea and river defences.
A fresh storm is forecast to batter much of Britain tonight and early tomorrow, dumping more water into already overflowing rivers across the south of England and Wales.
Last night David Cameron chaired a meeting of Whitehall's civil emergencies committee, Cobra, which focussed on the threat to householders along the Thames as well as the Severn.
Soldiers were drafted in to use sandbags to damn a breach in a canal near Reading, Berks, which threatened an electrical sub-station.
Army engineers from northern Scotland were also called in to support Environment Agency teams moving more than 40,000 tonnes of pebbles shifted by high waves at Chesil Beach, Dorset, which is a World Heritage site.
The Environment Agency had 175 flood warnings in place, while householders in 261 other locations were alerted to the potential dangers of rising water.
In pictures: Storms batter the UK

Show all 35
The scale of the flooding, and the real risk it could spread to new areas led the Ministry of Defence to put 1,600 personnel on six hours' notice to support communities.
Engineers also worked to restore rail links to the West Country following landslides and collapsing track beds.
Services to Exeter resumed, albeit with disruptions and delays, but services further west remained suspended.
Sections of the Thames to the west of London have already flooded. They include parts of the river at Chertsey, where a seven year boy died on Saturday after falling ill in his home.
Fourteen severe flood warnings along the Thames were in place last night in Surrey and Berkshire. The Environment Agency said water levels in the area were extremely high and forecast to continue rising. The Thames Barrier was closed yesterday at high tide.
Police are investigating whether carbon monoxide poisoning from a generator pumping out flood water from his home may have been to blame for Zane Gbangbola's death.
Officials are braced for flooding further upstream in the Thames, with riverside communities in Oxfordshire and Berkshire feared to be vulnerable. Serious problems are also expected in Worcestershire by the River Severn and close to the River Stour in Dorset.
The Communities Secretary, Eric Pickles, who is in charge of the Government's response to the crisis, said yesterday: "As we move towards the middle of next week, the Thames Valley is likely to see some significant flooding."
He told BBC1's Andrew Marr Show: "The Thames of course is a slow-rising river and it also goes down rather slowly. But we anticipate all those water mains at the top are now pretty full and it's going to work its way down. Now already people are out talking to householders about what they can do."
He said: "We'll ensure that pumping stations, electricity generation, major infrastructure for transport and rail are protected as we speak."
---
Join our new commenting forum
Join thought-provoking conversations, follow other Independent readers and see their replies