UK weather: Fog to clear making way for 'warmest November day on record'
The fog will return on Tuesday - but not for long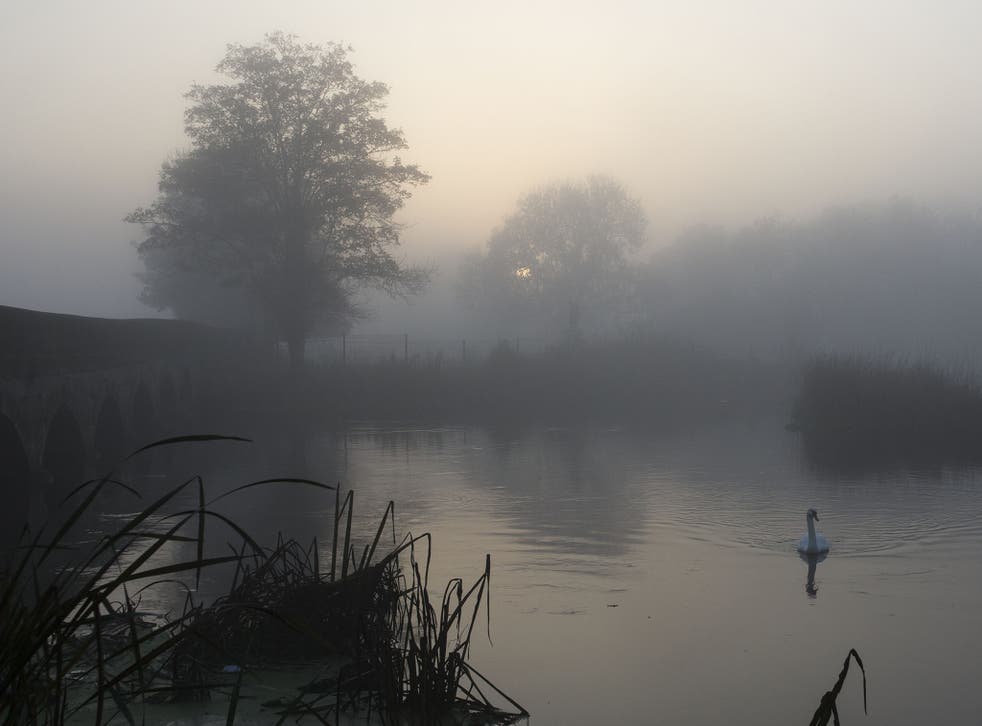 People in England and Wales woke up to widespread, thick fog on Monday morning, as airlines were forced to cancel hundreds of flights to Britain's biggest airports.
But while the fog brought travel chaos and a sharp drop in temperatures to the southeast, forecasters said it would clear up by midday to pave the way for what could be a record-breaking warm day.
The Met Office had issued a severe weather warning for fog from Sunday night, and many people got outside to document the results – mostly to share on social media sites, with the term #foggy trending on Twitter.
According to the Met Office, there is around a one-in-three chance of today being the warmest November day on record once the fog clears.
That would require the mercury to rise above the record-breaking 22.4C seen on Sunday in Trawsgoed, Wales. The longstanding previous record was also set in Wales, at Prestatyn, when it hit 21.7C in 1946.
The unseasonably mild weather means parts of the UK are hotter than Rome, where it is 20C (68F), and Lisbon, which is a cool 16C (60.8F).
Mr Partridge said: "There will be quite a big difference between the east and west of the UK.
"If you are in the south-east especially it will be quite a chilly day, but you'll have more luck in the west where it looks set to be a very pleasant day for November."
The warm weather will be short-lived, however, with unsettled and wet conditions forecast for later in the week. More fog is expected to form on Tuesday morning – giving people one more chance to get a good photo.
Join our new commenting forum
Join thought-provoking conversations, follow other Independent readers and see their replies