UK weather: Friday will be hottest day of the year so far as mercury rises above 30C
London will be hotter Barcelona, Ibiza and Nice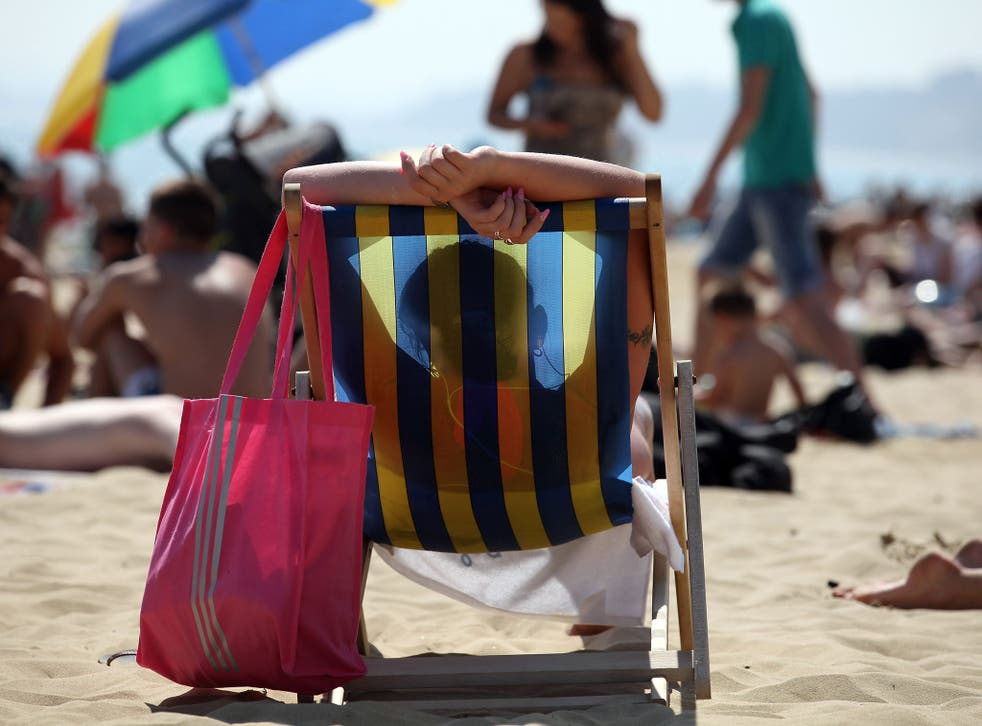 Sunglasses and beach gear at the ready – Friday is set to be the hottest day of the year so far as the south east sizzles in temperatures of up to 30C (86F).
London will be hotter than holiday destinations including Barcelona, Ibiza and Nice, as the mercury climbs to its highest point this year, according to forecasters.
However, if you're stuck in the office you can take consolation in the fact that the heat will be accompanied by high humidity and heavy, thundery showers.
Met Office forecaster Helen Roberts said most places in England and Wales will feel "hot and humid", with temperatures generally around or higher than the 25C (77F) mark.
But she added that there was the potential for "thundery downpours" alongside the hot, sticky weather on Friday and Saturday.
"Most people won't enjoy these conditions," Roberts said.
"It can be difficult sleeping during the hot humid nights. Although it probably is shorts and T-shirt weather, you will need a brolly at the same time."
Weather in Britain: Stunning images show off beauty of British landscape

Show all 30
Temperatures will start to rise from Thursday, peaking on Friday, but the conditions, which should ease when a band of fresher air sweeps in on Sunday, are not expected to trigger the Met Office's official threshold for a heatwave.
The hottest day so far in 2014 was 4 July, when 28.7C (83.7F) was detected in Norfolk and Essex.
The top temperature today was 25.2C (77.4F) recorded at Heathrow, as the south east enjoyed the best of the weather.
Tomorrow dry and fine spells are expected with most places feeling "pleasant and warm".
But the bad news for the superstitious is that there is a chance of patchy rain for St Swithin's Day tomorrow, which, according to folklore, means wet weather will continue for a further 40 days.
Additional reporting by Press Association
Join our new commenting forum
Join thought-provoking conversations, follow other Independent readers and see their replies