UK weather: Heavy rain and 70mph winds forecast as Environment Agency issues flood alerts
Areas which suffered flooding before Christmas may be more affected, says Met Office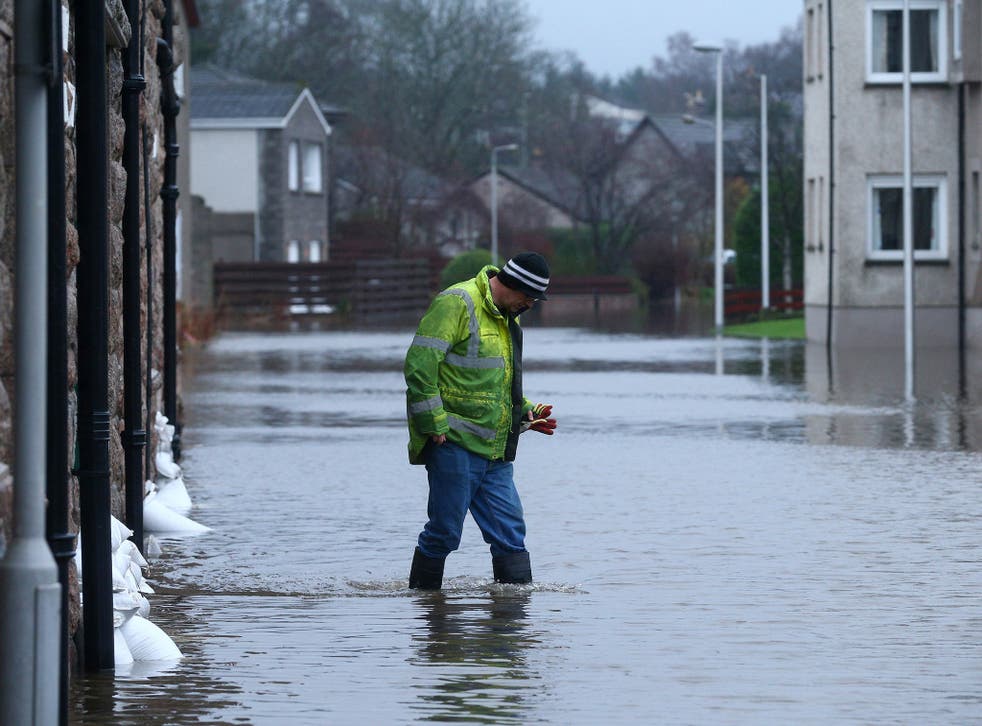 A severe weather warning has been issued for large swathes of the UK - as forecasters predicted and onslaught of strong winds and heavy rain.
Heavy downpours are forecast up the west coast of England and over central Scotland in particular, according to the Met Office.
Rain forecast in the South West and North West of England has also prompted the Environment Agency to issue flood warnings in those parts of the country.
About 20mm to 40mm of rain, and between 50mm and 80mm on higher ground, are expected as the milder temperatures cause more downpours.
The tail-end of Storm Jonas, which has caused heavy snow in the US, is also set to bring strong winds as a low pressure front moves over the British Isles.
High winds are expected in south west Scotland, where gusts will reach speeds of up to 70mph.
But the Met Office is not expecting a "storm" and says although Storm Jonas in the US has caused the change in weather system, nothing resembling those conditions will be replicated in Britain.
"This is just a weather system - a front - we're not calling it a storm because it isn't," a Met Office spokesperson told The Independent.
"However, we do expect the rain to have greater impact especially where there has already been a lot of rain, such as in the North West."
In pictures: Winter weather hits the UK

Show all 17
The wet weather is partly due to very mild temperatures for January in England, hovering around 11C to 12C in the North, 12C to 13C further south and reaching up to 14C in London.
Areas of England likely to be affected include those which only recently recovered from flooding, such as Yorkshire and Lancashire.
Other flood alerts have been issued across Wales, Cumbria, Devon, Cornwall and the South East, with warnings of difficult driving conditions and rising river levels.
The heavy rain was expected to continue until Wednesday afternoon, with a colder and sunnier start on Thursday for most parts of the country before a return to wet and windy weather on Friday.
Join our new commenting forum
Join thought-provoking conversations, follow other Independent readers and see their replies