UK weather: Two weeks of rain predicted as June starts with 'typical British summer'
Forecasters predict sunshine and showers for most of the country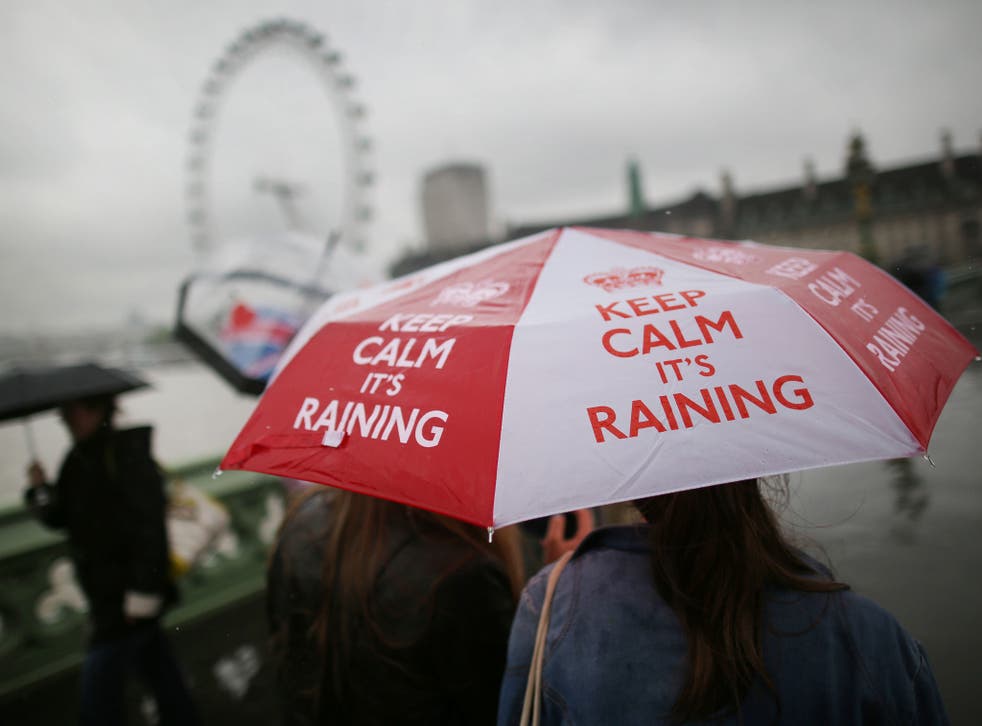 Summer might have officially started but it will not feel like it in many parts of the UK with up to two weeks of rain on the way.
Forecasters at the Met Office say the start of June will be damp and miserable for most areas of the country, with showers interrupting any spells of sunshine.
Temperatures will dip down to single figures overnight and struggle to rise to 20°C over the coming days.
Dan Williams, from the Met Office, described the unsettled conditions as "typical British summer weather".
"Tuesday will be unsettled with most parts seeing rain showers, particularly in Northern England and the Midlands," he said.
"There will be sunny spells in places but the showers can pop up anywhere in the country.
"On Wednesday a more developed system is coming in with a large area of rain across the country that will be persistent in eastern areas."
The rain will continue into the weekend and next week looks equally unsettled but warmer, with possible thunderstorms.
Anyone hoping for an improvement in the British summer thanks to climate change will be disappointed to learn that global warming could actually cause heavier downpours.
Research by the Met Office and Newcastle University has predicted that although summers are expected to become drier overall by the year 2100, intense rainfall will become far more frequent and potentially cause devastating flash floods.
The study, published in Nature Climate Change, aimed to learn more about the intense bursts of rain seen during the Boscastle flooding of 2004 and "Toon Flood" in Newcastle in 2012.
Prof Hayley Fowler, from Newcastle University's School of Civil Engineering and Geosciences, said: "We need to understand about possible changes to summer and winter rainfall so we can make informed decisions about how to manage these very different flooding risks in the future."
Join our new commenting forum
Join thought-provoking conversations, follow other Independent readers and see their replies