Ukip asks the Queen to intervene over their 'exclusion' from Remembrance Sunday service
Mike Hookem argued Ukip is the third largest party in Britain after 3.8 million people voted for them in the last election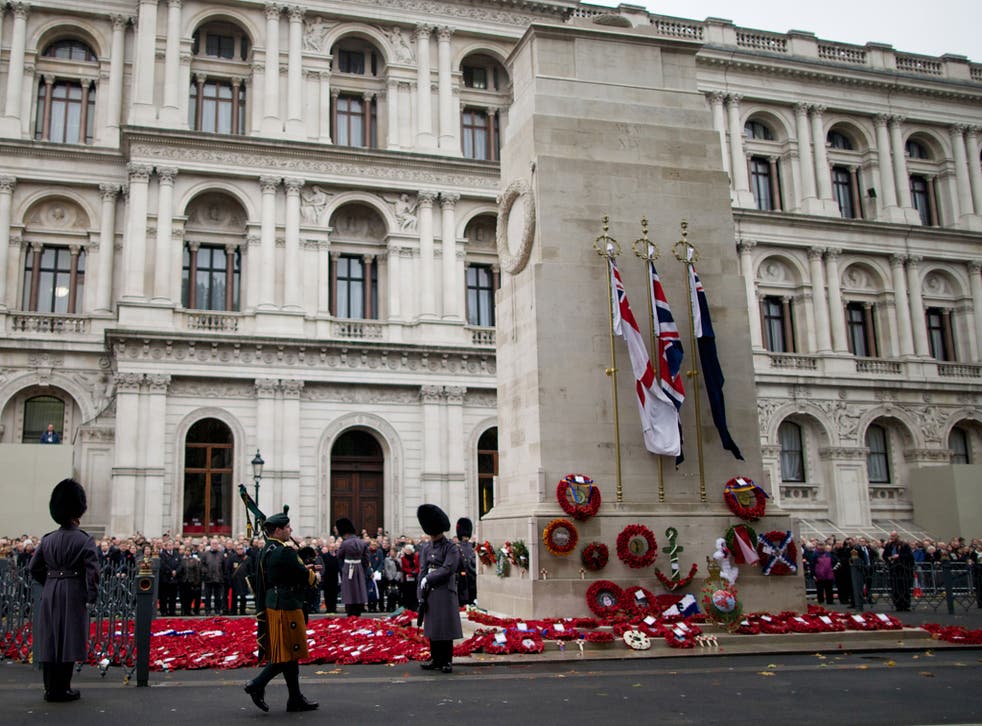 Ukip has written to The Queen to complain about their exclusion from Remembrance Sunday events at the Cenotaph.
Mike Hookem, a Ukip MEP for Yorkshire and the Humber, called on the Queen to "intervene", arguing Ukip is the third largest party in Britain after 3.8 million people voted for them in the last election.
In his letter, Mr Hookem writes: "I write to you as our Queen, asking for you to intervene on the part of over 3.8 million of your people to allow Ukip to have representation at the Cenotaph on 8 November as is right for the third most popular political party in the country," the BBC reports.
However, John Whittingdale, the Culture Secretary, replied to say a 30-year old agreement stipulates only leaders of parties with more than six MPs are allowed to lay wreaths at the Cenotaph.
Under the rules, Plaid Cymru, which has three MPs, and the Green Party, which has a single MP, are also excluded.
"This is wholly unfair and undemocratic," Mr Hookem told the BBC. "To say you need six MPs is ridiculous. We have every right to be there and stand shoulder to shoulder with the other party leaders."
Join our new commenting forum
Join thought-provoking conversations, follow other Independent readers and see their replies