Ukip councillor Gordon Gillick 'deeply sorry' over claims he called children in care 'takers from the system'
The Cambridge county councillor apologised after he was found to have breached the members' code of conduct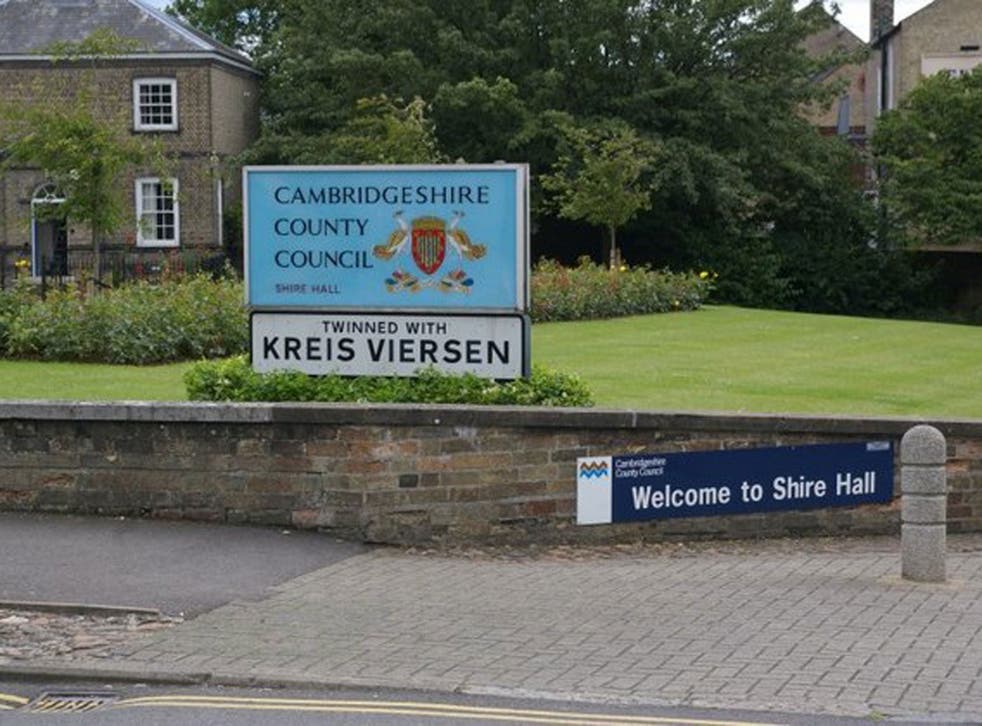 A Ukip councillor who allegedly asked children who had grown up in council care homes how if felt "to be takers from the system", has apologised after he was found to have breached the members' code of conduct.
Cllr Gordon Gillick said he was "deeply sorry" for bringing Cambridge County Council into disrepute, the Cambridge News reported.
An investigation concluded that Cllr Gillick had failed to treat three teenagers in care, who were visiting Shire Hall for a training session, with respect.
Cllr Gillick, who is a father of 10 and has 42 grandchildren, said in a letter to the council that he "completely accepted" the findings.
"I now appreciate that what I said was inappropriate, and I regret that I did so," he said.
"Furthermore, I realise that what I said may well have hurt the feelings of the young people present at the training session and I am deeply sorry for any pain I have caused them."
The county councillor, who represents Waldersey, added: "I apologise unreservedly for the distress my ill-considered remarks have caused, and I am prepared to apologise in person to the individuals concerned if it is deemed appropriate for me to do so."
A number of complaints were lodged following Cllr Gillick's comments during the session on safeguarding children on 6 November last year. Complaints were made on behalf of the three teenagers involved and by a number of councillors who were in attendance. Four members of the public also complained.
Cllr Gillick had first interrupted the session when Nicola Clemo, the children's social care director, was speaking about court hearings involving children in care, said investigator Steve Tinkler.
Cllr Gillick allegedly shouted out: "These are secret courts aren't they, come on, tell us the truth."
He spoke again later when the three teenagers were showing a film detailing their experiences.
Mr Tinkler said it was "impossible" to verify exactly what he said in this second interjection.
The complaint from the councillors alleged Cllr Gillick said: "It was all very 'me, me, me' your film. What about your responsibilities – to work, to give back, for example. Can you tell us, how does it feel to be takers from the system?"
But the complaint on behalf of the teenagers claimed he said: "It's a funny world where young people are taught to take, take. That film was all about 'me, me, me', and that children should be taught to give."
Cllr Gillick claimed he said: "What I hear from the film is 'I, I', 'me, me'; at some point you will have to put something back."
He added that he was sorry and it had not been his intention to cause offence.
The findings are due to be considered by the constitution and ethics committee, which cleared Cllr Gillick of bullying, on 22 April. It will decide whether to refer the matter for hearing by the hearings sub-committee or to take alternative action.
Cllr Gillick is married to Victoria Gillick, a well-known campaigner who tried to prevent doctors prescribing contraception to under-16s without parental consent.
Join our new commenting forum
Join thought-provoking conversations, follow other Independent readers and see their replies