Ukip leader Paul Nuttall says he would 'probably be OK' with waterboarding
Ukip leader echoes President Trump's view that sometimes you have to 'fight fire with fire'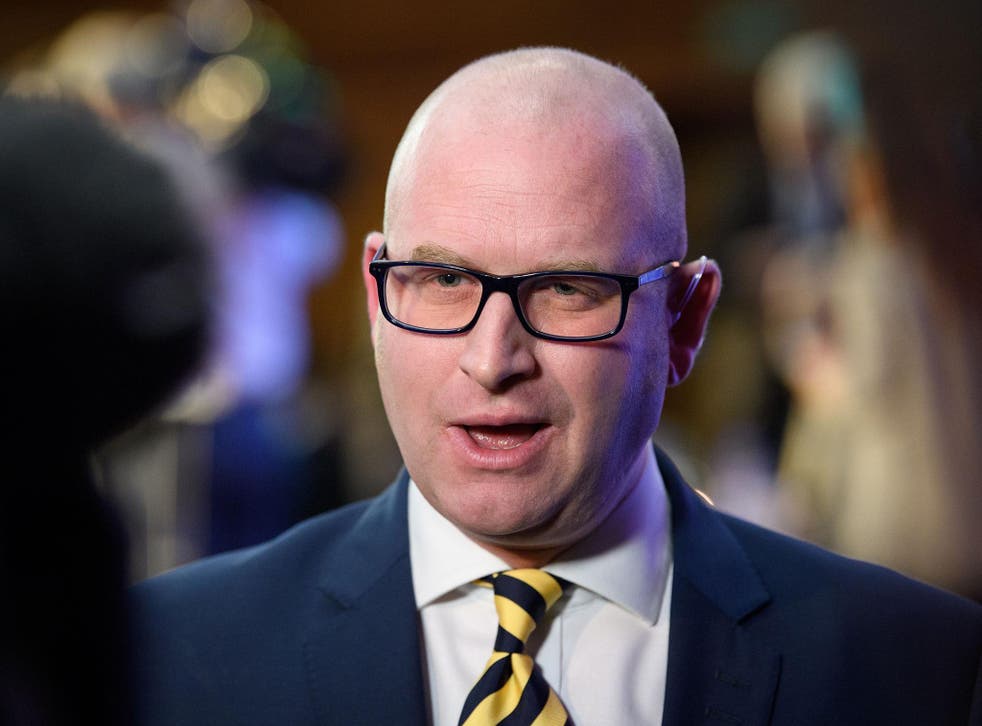 Ukip leader Paul Nuttall has echoed President Donald Trump's views on waterboarding, saying he would "probably be OK" with it because it could stop terrorists from taking lives.
Mr Nuttall, who is standing in the forthcoming Stoke by-election, made his remarks in an interview with Sky News, claiming the controversial practice was "a price worth paying".
Mr Trump said this week that people "at the highest level" of intelligence services had told him the method – which simulates drowning – "works".
The President's remarks were roundly condemned in the US and the UK, with senior Republicans keen to stress that torture is illegal.
Prime Minister Theresa May, who met Mr Trump on Friday, told reporters she "roundly condemns" the practice.
Mr Nuttall, who is trying to wrestle the seat of Stoke Central from Labour, said: "I think sometimes you have to fight fire with fire, and I think these people are incarcerated because they are bad people OK? And they want to do us harm.
"If waterboarding ensures that we save a number of lives in this country or in America because someone admits to something that is going to happen in terms of a terrorist attack, well through gritted teeth I'd probably be OK with it.
"If someone admits that a terrorist attack is going to happen and saves the lives of innocent individuals then I think maybe it's a price worth paying … if a British government was elected and said it was required to ensure it saved innocent people's live then sometimes you have to go that extra mile."
Ukip's Suzanne Evans, who lost the recent leadership contest to Mr Nuttall, said she did not share her colleague's views.
Barack Obama outlawed waterboarding in 2009 after the CIA admitted to having used the method on three Al-Queda suspects.
'I was tortured' claims Iraqi who threw his shoes at Bush

Show all 2
Waterboarding can cause extreme pain, damage to lungs, brain damage from oxygen deprivation, other physical injuries including broken bones due to struggling, lasting psychological damage, and even death.
Mr Trump said in an interview with ABC news this week that he could be open to bringing back torture because he "absolutely" believes it works.
He said: "When ISIS is doing things that no one has ever heard of, since medieval times, would I feel strongly about waterboarding?
"As far as I'm concerned, we have to fight fire with fire."
Military evidence disputes the effectiveness of waterboarding, and Democrats and Republicans have both opposed bringing back interrogation methods used during the George W Bush administration following the 9/11 attacks.
A 2014 US Senate report on the use of torture, including waterboarding, concluded it doesn't work and produced unreliable intelligence or none at all.
Join our new commenting forum
Join thought-provoking conversations, follow other Independent readers and see their replies