VE Day: 92-year-old Second World War veteran flies Spitfire for first time in 70 years
Joy Lofthouse says flying the Spitfire made her feel 'quite young'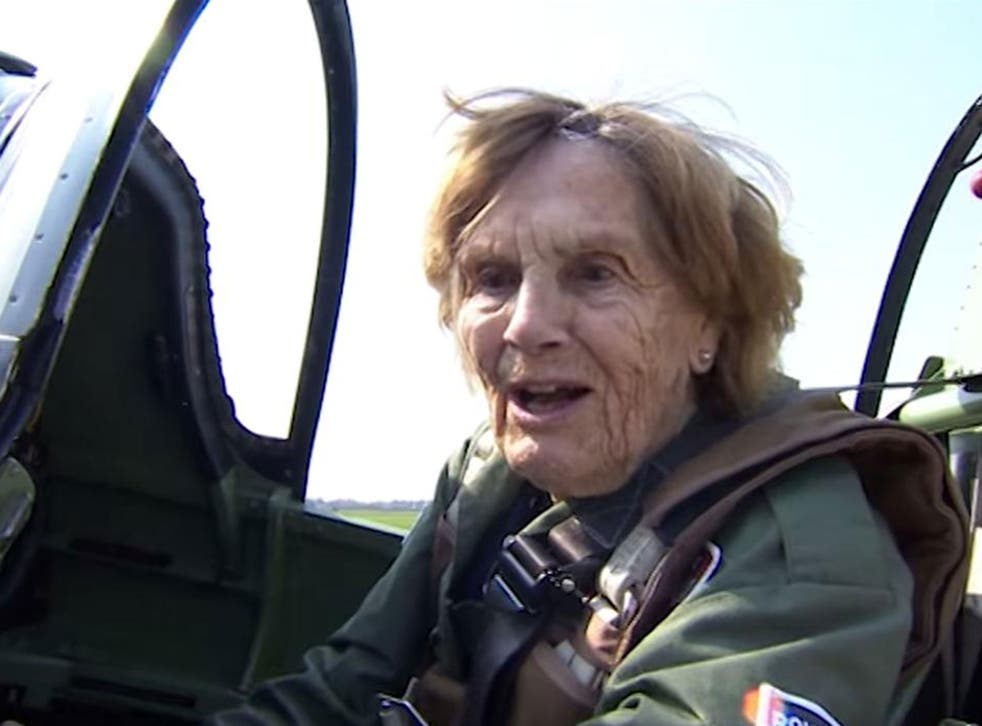 A 92-year-old Second World War veteran has flown a Spitfire aircraft for the first time in 70 years to mark VE Day.
Joy Lofthouse was a member of the Air Transport Auxiliary (ATA) during WWII and would fly the planes alone without the radio devices now used by pilots to communicate.
The ATA's role involved shuttling Royal Air Force and Royal Navy planes between factories and maintenance units in Britain and then on to squadrons on the front line of the war.
Ms Lofthouse flew 18 aircraft during WWII but said the Spitfire was her favourite. "It was the iconic plane," she told the BBC. "The Spitfire lasted much longer than [the Hurricane] because it was such a wonderful aeroplane, I think. [It is] the nearest thing to having wings of your own and flying."
before taking to skies, she said: "I'm excited but aware of my age," adding: "I'm not as confident as I [was] when I used to fly them alone when I was young".
Ms Lofthouse was joined by another pilot on this occasion but was handed full control of the aircraft once it was in the sky.
She described the experience as "lovely". "It made me feel quite young".
VE Day on 8 May marks the 70th anniversary of the end of WWII in Europe. It will be marked by a two-minute silence at London's Cenotaph before 200 beacons are lit across the UK.
Join our new commenting forum
Join thought-provoking conversations, follow other Independent readers and see their replies