Vodafone pays no UK corporation tax for second year running despite earning £5 billion in sales
In its annual report published today the company revealed it made an operating profit of £294 million but paid no corporation tax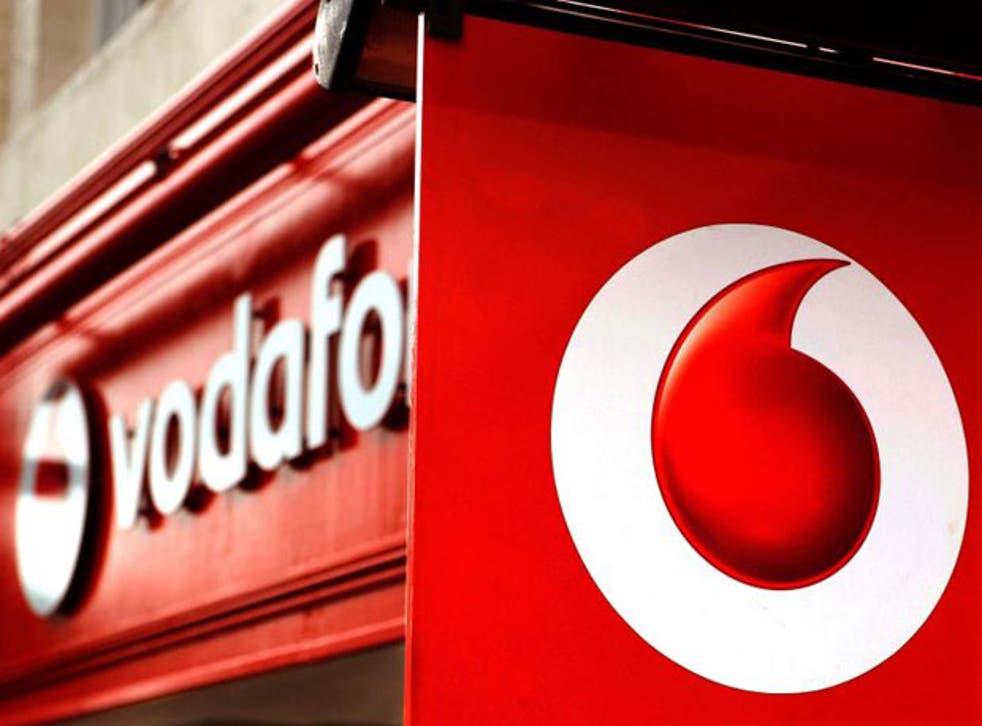 Vodafone paid no UK corporation tax for the second year in a row, it was revealed today in its annual report.
The company had sales of £5 billion in Britain in the year to March and made an operating profit of £294 million, according to its results. But the mobile giant tried to head off a row by insisting critics should look at its total contribution through other taxes.
Vodafone was able to slash its corporation tax bill to zero because it legally claimed allowances for investment in infrastructure such as mobile spectrum and interest payments.
A spokesman told the Evening Standard: "If you want to look at the contribution a company makes, it is misleading and unhelpful to only look at one line — corporation tax. Let's look at the whole contribution."
The FTSE-100 giant, which employs 7,850 staff in Britain, said it contributed huge sums to the UK Exchequer — notably the £6 billion to the Treasury for 3G spectrum over a decade ago. It has just paid more than £800 million for new 4G spectrum in Britain.
But the revelation that Vodafone paid no UK corporation tax for a second year is bound to enrage some critics. Vodafone has been dogged by allegations of tax avoidance for years, with MPs criticising a deal with HM Revenue & Customs to settle tax claims of £1.25 billion.
HMRC said that claims the tax deal was over as much as £6 billion were "an urban myth".
The company today published a 16-page defence of its tax activities, listing contributions made in the previous tax year. Despite the zero corporation tax bill in the UK, Vodafone paid over £2.5 billion in such tax in other countries.
Chief executive Vittorio Colao earned £11 million, down from £15.8 million a year earlier, as profits slumped because of writedowns in southern Europe.
Join our new commenting forum
Join thought-provoking conversations, follow other Independent readers and see their replies