Vulnerable older people: Cuts leave many with no care
Councils are scaling back assistance for adults assessed with 'low' or 'moderate' needs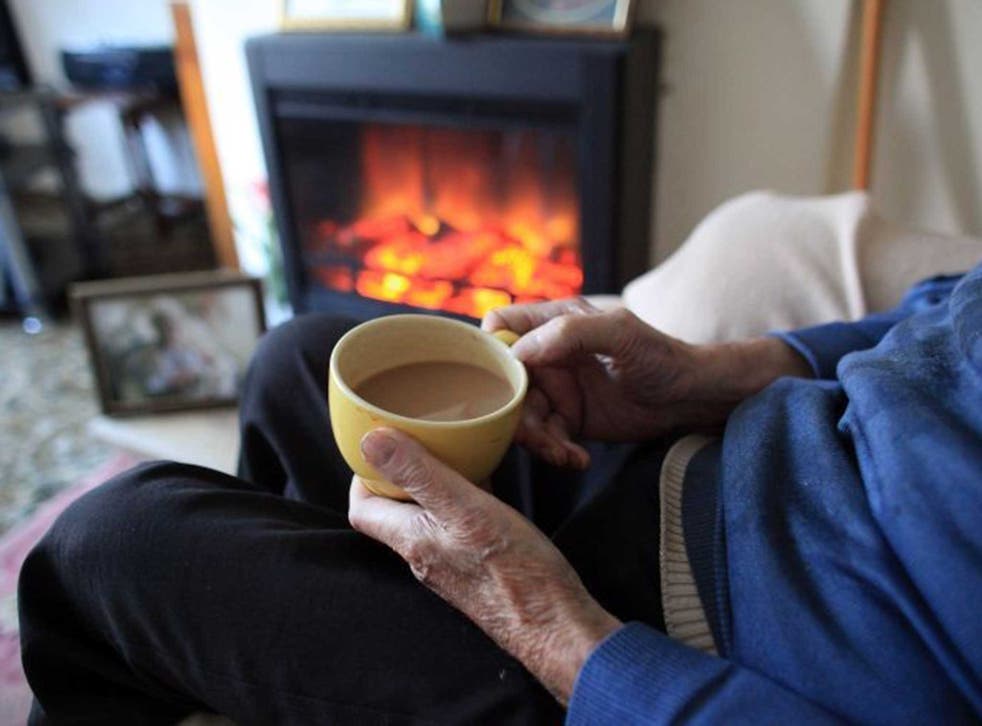 Vulnerable older people are being left without care as the number of councils no longer helping adults assessed to have "moderate" or "low" needs has soared by 17 per cent in five years.
A survey of social services leaders by the Association of Directors of Adult Social Services (ADASS) has uncovered the impact of budget cuts on the care provided by local authorities in England. The findings come as separate research by the London School of Economics shows that half a million people who would have qualified for care in 2009 are no longer entitled to it.
Britain's ageing population means increasing numbers of older people need care and councils are having to make hard choices about who receives it. Often those whose lives would be easier if they had help doing everyday tasks – but who can struggle on without it – are the ones who now miss out.
Caroline Abrahams, the charity director at Age UK, said: "If older people need some help with essential daily tasks such as eating and washing they should expect that it will be there for them, yet it is increasingly beyond their reach. It is profoundly shocking that so many people have lost their care, and this is a direct result of our care system being scaled back at the same time as the population of older people is growing.
"Our national failure to invest properly in social care not only deprives older people of vital support, it also makes no economic sense: for example, an older person who struggles to eat is more likely to become ill and need expensive hospital treatment than if they receive some regular help with their meals."
The shadow Minister for Care and Older People, Liz Kendall, said: "This is yet more evidence of the growing care crisis under this Government. More and more elderly and disabled people are being denied essential services that help them get up, washed, dressed and fed.
"This causes them and their families huge distress and it's a false economy, too, as increasing numbers of elderly people end up needing more expensive hospital or residential care when preventive services could have helped them to stay living at home."
The Care Act, a long-planned overhaul of social care finally given Royal assent in May, means local authorities will have to guarantee services which could help prevent the development of greater care needs. But experts are concerned that substantial cuts to services may undermine this commitment.
A National Audit Office report on Social Care found that the number of people receiving support had dropped from 1.57 million in 2010-11 to 1.33 million in 2012-13.
Ms Abrahams said: "The Care Act is fundamentally good legislation but underfunding means increasing numbers of older people are being shut out of the care system. The Government's cuts to social care provision fly in the face of the twin realities of increased numbers of over-85s and of younger disabled people living longer. The result is that more and more of the most vulnerable members of society are denied any help and family carers are facing ever-increasing pressures."
Adult social care services have made budget savings of more than a quarter over the past four years, according to ADASS. Although local authorities have on average increased the proportion of money spent on adult care from 30 to 35 per cent, budgets are down in real terms thanks to significant cuts in the overall money local authorities are handed by the government.
David Pearson, the president of ADASS, said: "It's great that people are living longer and that many of those are living healthily. But the number of over-85s is set to double and we know for certain that 25 per cent of them have, or will have, dementia. Local authorities have done much to manage this increased need creatively, and with fewer resources.… Unfortunately, the cuts have also meant that we have had to raise eligibility thresholds."
A Department of Health spokeswoman said: "We have given an extra £1.1bn to councils to help protect social care services this year – that's on top of additional funding in recent years. Councils are ultimately responsible for deciding how to spend their budgets but with a growing ageing population we know that we all need to work differently."
The impact of cuts in social care budgets will be discussed on the BBC Radio Five Live programme Five Live Investigates, today at 11am.
Join our new commenting forum
Join thought-provoking conversations, follow other Independent readers and see their replies