'We won't put up with this': Residents facing brunt of 'bedroom tax' will refuse to pay
The so-called 'bedroom tax' will affect 660,000 social housing tenants. In Leeds, Jonathan Brown finds that some of them are in fighting mood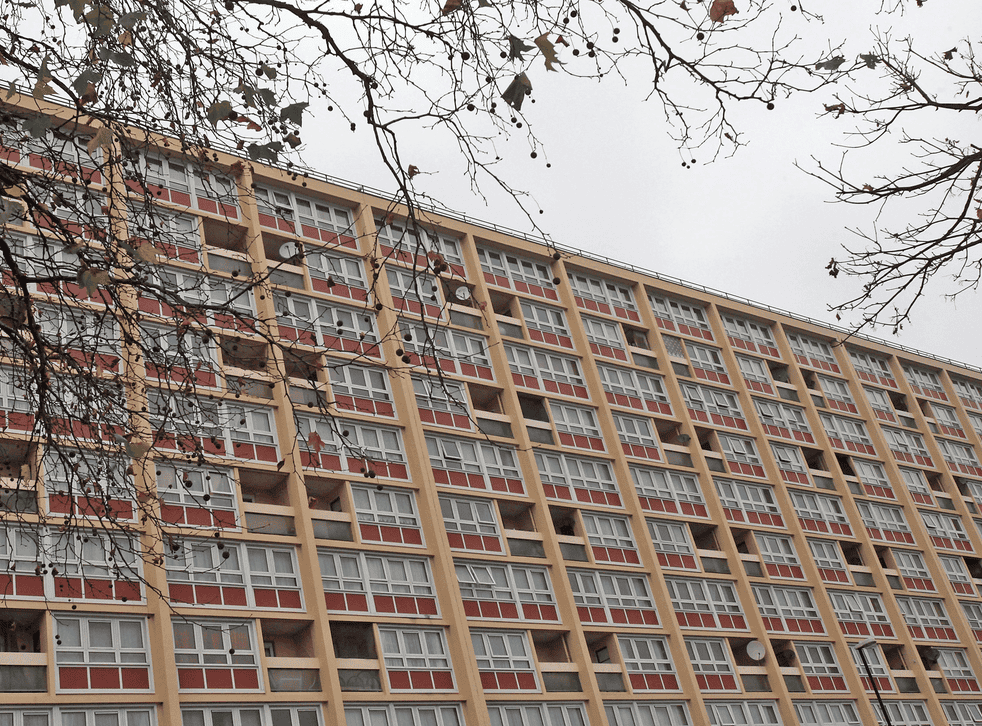 Increasing numbers of poor communities are pledging to defy eviction threats amid mounting opposition to the Government's "bedroom tax", claiming they cannot – and will not – pay higher rents.
Some of the poorest households in Britain are facing a hike in accommodation costs in April after it was deemed they were living in "under-occupied" homes. The imposition of the reforms is expected to affect 660,000 social housing tenants in a bid to cut the annual welfare budget. But a growing rebellion against the reforms to housing benefit for working-age people is underway. The nascent movement has drawn comparisons with the campaign which led to the defeat of the poll tax. Protests in 15 cities are planned for next month, while groups are meeting in communities across the North of England, Scotland and elsewhere pledging to mobilise against the increases of up to £80 a month.
Facebook pages and Twitter posts are being used to spread information and swap tactics, with organisers hoping that small-scale events will snowball into a powerful opposition force.
John Davies, of the Hands off our Homes pressure group in Leeds, who held their local call-to-arms at a social club in the district of Armley last week, estimates that 8,500 tenancies will be affected – potentially impacting on 20-30,000 people in the city. The retired lawyer, 61, urged people to "keep calm and stay put".
"When you start to talk in terms of those numbers you realise that it is not me locked behind my door as an individual," he said. "There are loads of other people in exactly the same situation. It is those people we want to bring together to decide if they don't like the bedroom tax to do something about it."
The Leeds campaigners, and their Labour-run council, agree that despite a pre-credit crunch building boom in the city, which saw 10,000 new private-sector flats erected, too few one-bedroom properties exist to cope with the changes that will severely affect single people. Livija Upmalis, 58, has mental health problems and osteoarthritis, which requires her to walk with two sticks. She has lived at her present address in Little London for 16 years.
"I have been told I have three options: pay the rent, move home or take in a lodger, which I don't want to do," she said. "The closer April gets the more I am thinking about it. I am dreading the worst thing that can happen and that is getting evicted. I like the area. I applied for a one bedroom flat, but the council gave me a two bedroom flat because all the one bedroom ones had been taken."
Carole O'Keefe, 44, has lived in her two-bedroom flat on the sixth floor of a faded 1960s tower block since last January. She bought her own house but a marriage breakdown and a fire which let her in hospital meant she "lost everything". She does not have a television or a functioning cooker and can't afford to turn on the electricity-gobbling storage heaters in her home overlooking the city centre.
She has £25 a week for food, clothes and travel per week but will soon have to find £11 from that to pay for the extra rent for the small, unfurnished "spare" bedroom, she said. "When I was offered the property I was asked if I minded living in a high rise, and I said I didn't. Most people take the flat and then go back on the waiting list looking for a house," she said. "I am resilient. I can stand up and say I am not putting up with this. I know a lot of people who won't and I am prepared to fight their corner as well," she said.
Liz Kitching, 55, is chronically ill and has been in her top floor flat in the north of the city for the past nine years. Each Saturday she has her 15-year-old, disabled grandson to stay in her spare room to give her daughter a break. Unless she can cover the additional £15 a week she will have taken from her employment support allowance, which currently leaves her £24 a week after bills, from April she is also facing arrears and eviction.
A veteran of the 1980s anti-poll tax movement she says she is not going anywhere. "I feel worried, frightened, upset. But at the same time I am proud of the campaign and that does give me a little bit of confidence and hope because we did stop the poll tax. I am not a victim. This is a policy I am fighting back against."
Join our new commenting forum
Join thought-provoking conversations, follow other Independent readers and see their replies