Welcome same-sex couples or be damned as bigots, Archbishop of Canterbury Justin Welby tells Church of England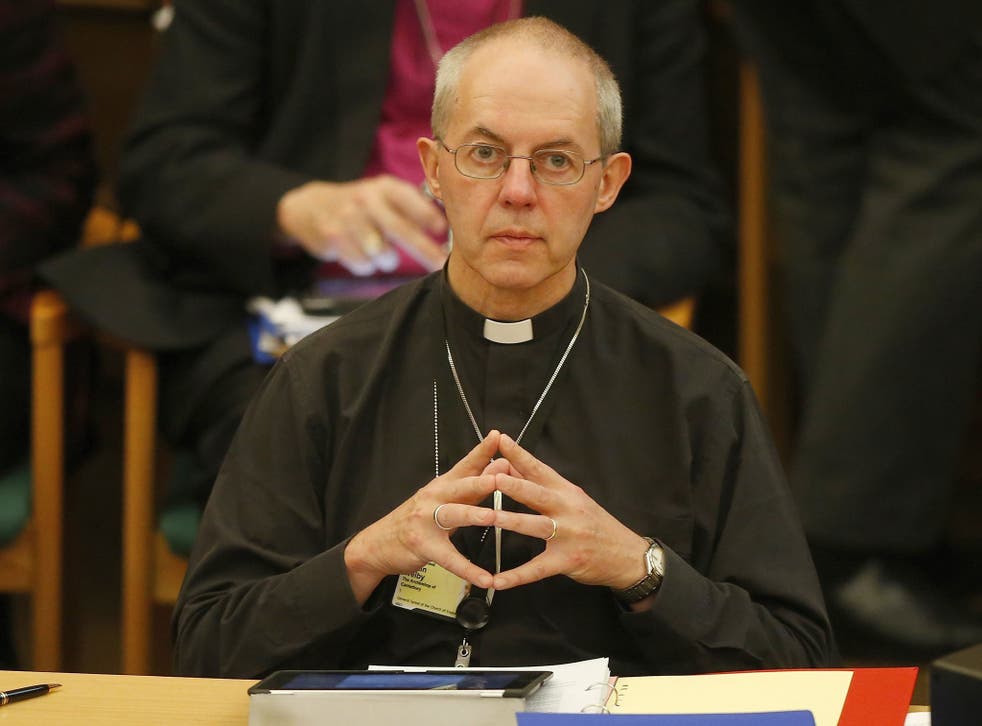 The Church of England's stance on same-sex relationships risks being viewed as "akin to racism", the Archbishop of Canterbury has warned.
The Most Rev Justin Welby also said there was "great fear" that holding special services to honour gay and lesbian couples could be viewed as "apostasy".
But he said that the Church's decisions could "lead us to the rejection of LGBT people" and "irrelevance in a changing society".
The Archbishop made the comments in a personal address to a General Synod meeting in London shortly after the Church agreed on a historic step that could see the creation of the first female bishops this year, another issue that has divided Anglicans for years.
The Church plans to hold mediation sessions about a report on sexuality by a group of bishops that recommended holding special services for same-sex couples.
Dr Welby said he recognised the report's suggestion was controversial, according to a report in The Daily Telegraph.
"There is great fear among some, here and round the world, that that will lead to the betrayal of our traditions, to the denial of the authority of scripture, to apostasy, not to use too strong a word," he said.
"And there is also a great fear that our decisions will lead us to the rejection of LGBT people, to irrelevance in a changing society, to behaviour that many see akin to racism.
"Both those fears are alive and well in this room today. We have to find a way forward that is one of holiness and obedience to the call of God and enables us to fulfil our purposes. This cannot be done through fear. How we go forward matters deeply, as does where we arrive."
He admitted the Anglicans were likely to be "an untidy church" because of "incoherence, inconsistency between dioceses and between different places."
But he urged the Church to stay together. "A church that loves those with whom the majority deeply disagree is a church that will be unpleasantly challenging to a world where disagreement is either banned within a given group or removed and expelled."
Join our new commenting forum
Join thought-provoking conversations, follow other Independent readers and see their replies