What happened at Deepcut Barracks?
Four young recruits died of gunshot wounds at base between 1995 and 2002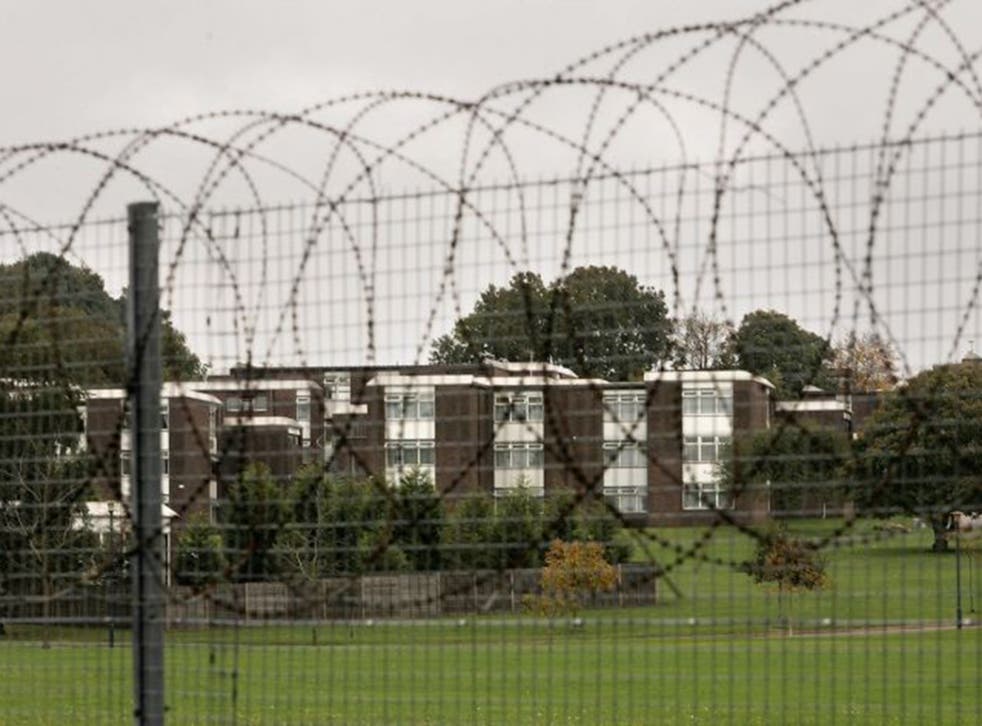 A new inquest is taking place into the death of Private Cheryl James, who died at Deepcut Barracks from gunshot wounds in 1995.
Three other soldiers were found dead in similar circumstances between 1995 and 2002.
However, a series of reviews over the years have not provided any meaningful answers.
What do we know?
Deepcut Barracks in Surrey is the headquarters of the Royal Logistic Corps.
In addition to the unresolved deaths of four recruits at the camp, there have also been numerous claims from former recruits about a culture of bullying, with one describing his time there as "hell."
Private Sean Benton, 20 was found dead with five bullet wounds to the chest in 1995. It was deemed suicide by the coroner.
Private Cheryl James,18, was found with a bullet wound to the head in the same year and an open verdict was recorded.
Private Geoff Gray,17, was found dead with two bullet wounds to the head in 2001.

An open verdict was also recorded.  

Private James Collinson, 17, was found dead with a bullet wound to the head in 2002.  

Again, the inquest recorded an open verdict
A 2006 review into the deaths by Nicholas Blake QC came to the finding that the deaths of Privates Benton, James and Gray were self-inflicted and that there was no evidence of foul play in the death of Private Collinson. However, it did find there was "harassment, discrimination and oppressive behaviour" at Deepcut Barracks.
A 2011 Devon and Cornwall Police report found possible "suspects" were not properly investigated.
British jets prepare for air strikes in Syria

Show all 10
Another inquest in 2014 found no evidence of foul play in Private Collinson's death, and concluded that "on the balance of probabilities" the deaths of Benton, James and Gray were self-inflicted.
What don't we know?
Why Surrey Police did not properly investigate the deaths. A report by Devon and Cornwall Police into the Surrey Police investigation found "a prevailing mindset which may have caused the opportunity for gathering evidence to be ignored, missed or undermined".
Also unknown are the names of possible leads that were censored in the Devon and Cornwall Police review of the original investigation.
Devon and Cornwall Police found:
Two people should have been investigated further by Surrey Police as part of the investigation into Private Benton's death.
A "potential suspect" in the death of Private James was subject to "insufficient investigative work."
An "investigative opportunity may have been missed" to trace and interview individuals who had possibly been in an argument with Private Gray before his death.   
In the case of Private Collinson, the report found that potential murder suspects were "treated as witnesses" by Surrey Police.
What are the allegations?
It is alleged that the investigating authorities were too quick to conclude the deaths must have been suicides.
It is also alleged a culture of bullying, sexual assaults and rape was widespread at Deepcut. Close to 60 allegations of this nature were made to Surrey Police. It is alleged that reporting bullying was not possible as it could only be done to another NCO, usually a close colleague of the perpetrator.
Lawyers also said they would be presenting evidence that Private James could have been raped prior to her death.
What have the families said?
The father of Cheryl James, Des James, told The Independent: "I believe there was a serious problem with the culture in that camp. I think there was a culture that breached regulations, a culture of drug use, alcohol bingeing, bullying and sexual intimidation. There was very little respect for individual recruits.
"I think the British public need to understand that four kids were shot and died at Deepcut and there has been no meaningful inquiry. No matter all we have been told, there has been no meaningful inquiry into those deaths."
Join our new commenting forum
Join thought-provoking conversations, follow other Independent readers and see their replies