What should you do when you see a dog in a hot car?
Can you break into a car to save a dog's life? Thames Valley Police have offered guidance on what to do in such a situation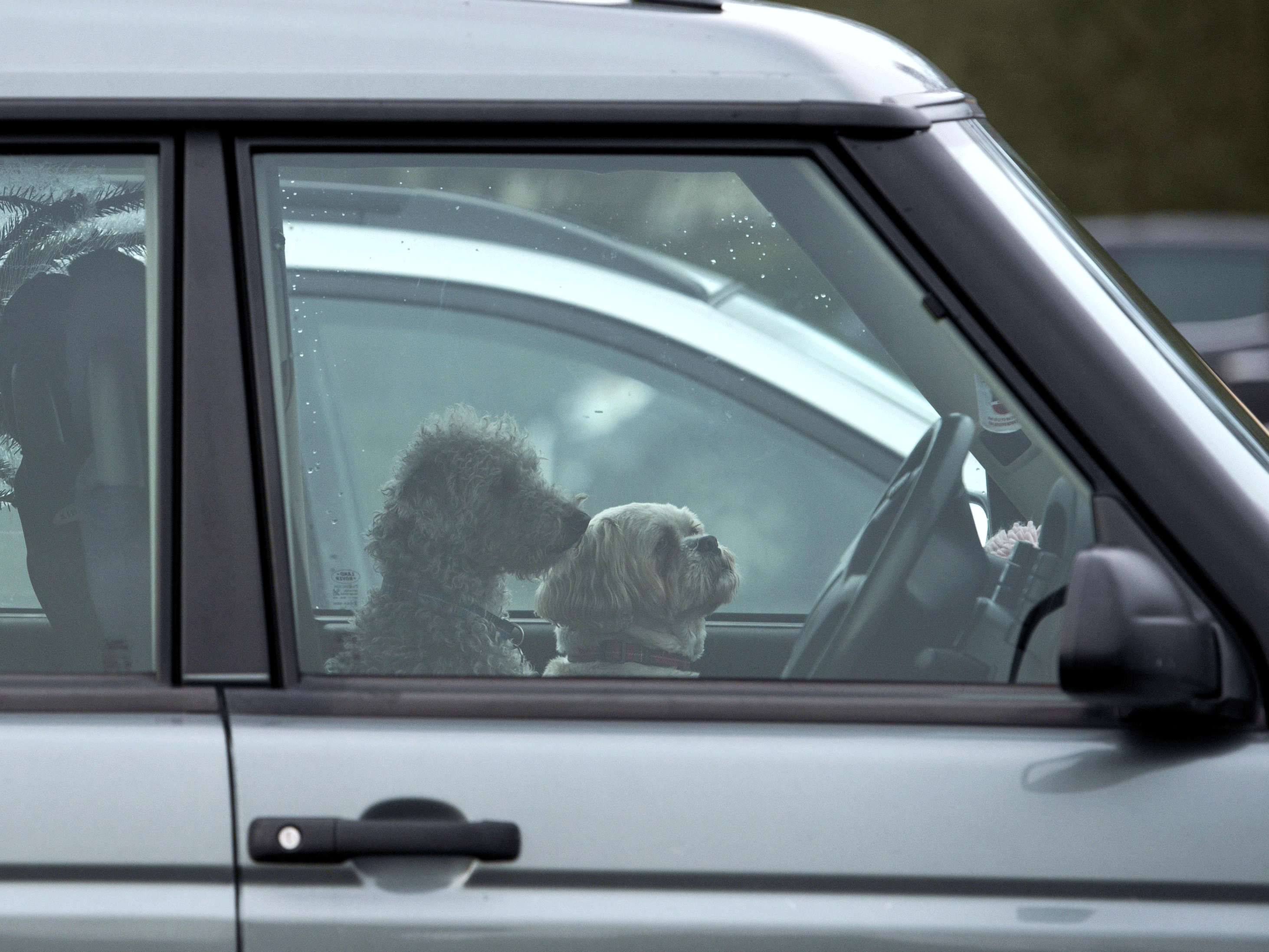 After a video of a dog trapped in a hot car in Spain spread across the internet last week, and with the extreme heat that the UK has been experiencing lately, people have begun asking what they should do when they see a dog in a hot car.
In a Facebook post, Thames Valley Police have issued guidance to people on what they should do in such a situation.
Inside the small and insulated space of a car, temperatures can soar rapidly. The RSPCA says that when it is 22 degrees outside, a fairly warm day in the UK, it can reach an unbearable 47 degrees in a car within an hour.
Such high temperatures can be dangerous to humans for extended periods, and they're even more harmful to dogs.
According to the Dogs Trust, it's possible for a dog to die in a hot car in only 20 minutes, meaning it is important to act quickly if you see a dog in danger.
By providing people with information, Thames Valley Police hope to cut the number of needless animal deaths that could occur this summer by pets being left stranded in sweltering cars.
The first step is to call the RSPCA
According to Thames Valley Police, if you see a dog struggling in a hot car, the first thing to do is to call the RSPCA on 0300 1234 999, and inform them of the condition of the dog, the car's registration number, and its location. A local dog warden service could also be able to help.
Once you have given them this information, they should send an inspector to deal with the situation and help the stricken animal.
If it is necessary to break into the car, they will call the police.
If it's a life or death situation, call the police
In a desperate situation where a dog is at serious risk of death, call the police and ask how long it would take for them to get there.
If they can come quick enough, they will be able to take action.
If they say they would take too long to arrive, and the RSPCA can't respond quickly, it's up to you to decide to take action, which could involve damaging the car to get the dog out.
Can I get in trouble for breaking into the car?
Naturally, in normal circumstances, it's illegal to smash the window or break into someone's car in another way.
However, if it's a life or death situation, the law could be on your side in certain circumstances.
Section 5(2)(a) of the Criminal Damage Act 1971 says that you have a lawful excuse to cause the damage if at the time of the break-in, "you believed that the person or persons whom you believe to be entitled to consent to the destruction of or damage to the property in question... would so consent to it if s/he... had known the destruction or damage and its circumstances."
Essentially, this means that if you think the dog owner would be happy to have their window broken to save their dog if they knew it was about to die, the law could be on your side if you decide to damage the car.
Thames Valley Police explained that they are not encouraging people to smash windows, but rather providing them with information that could allow them to save an animal's life if they needed to.
What other measures do I need to take?
While it's not necessary to keep you out of trouble, getting witnesses and taking pictures/videos of the dog and the attempt to get it out can provide police with evidence that you had a good reason to damage the car.
12 best dog accessories for summer

Show all 12
Will the owner get in trouble for leaving their dog in the car?
Possibly. It's not an offence to leave a dog unattended in a car - when the temperature is appropriate, the animal will probably not be in danger if it is left for an appropriate amount of time.
However, under the Animal Welfare Act 2006, the maximum penalty for neglect or cruelty to animals is 51 weeks imprisonment, and/or a fine not exceeding £20,000.
It would be up for the courts to decide what penalty the owner would receive if they were charged.
Join our new commenting forum
Join thought-provoking conversations, follow other Independent readers and see their replies