White's only' sticker left on woman's car in Devon
'I wonder what's going to happen if this is stlll going on in 2017,' says Isatta Kallon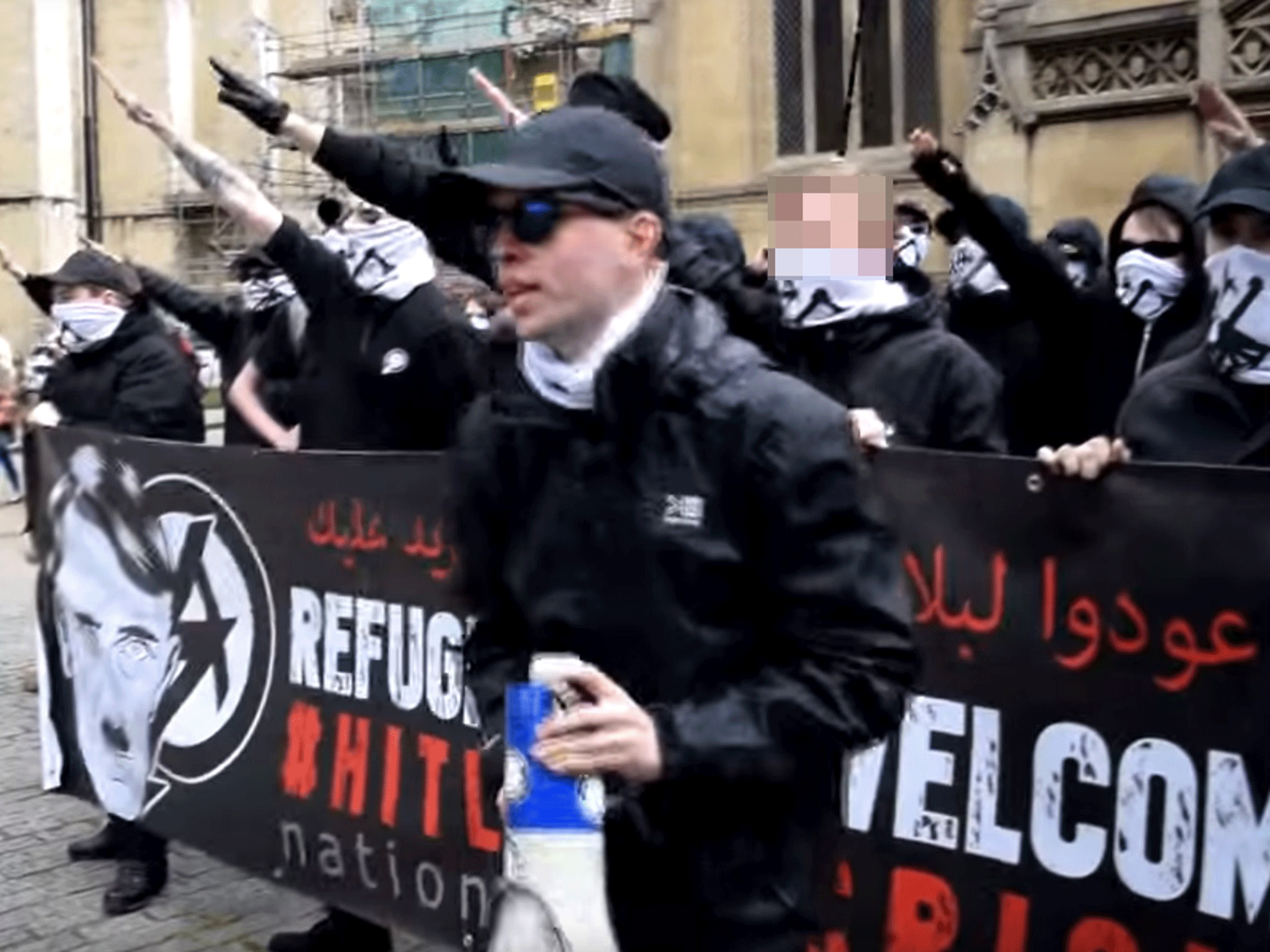 A neo-Nazi sticker declaring a "white zone", alongside a man giving a fascist salute, was left on the windscreen of a woman's car.
Isatta Kallon, who is originally from Sierra Leone, thinks she was specifically targeted by racists, in Torbay, Devon, where she was spending the day with her family, who were visiting from West Africa.
On their return to her car, she found the sticker.
"I thought 'is this for real'," the 49-year-old told the Plymouth Herald. "I definitely think we were targeted as I walked around and looked at all of the other cars which didn't have stickers.
"I believe they would have seen us get out of the car. It's unbelievable and I was really upset about it."
She added: "Why should my children suffer? They were born here — I wonder what's going to happen if this is still going on in 2017."
The sticker also features the name of the National Action group, the first far-right group to be branded a terror organisation by the Government.
At the time Home Secretary Amber Rudd called it "a racist, antisemitic and homophobic organisation which stirs up hatred, glorifies violence and promotes a vile ideology."
UK news in pictures

Show all 50
The self-styled "nationalist youth movement" has praised Thomas Mair, the white supremacist who murdered Labour MP Jo Cox last year. It uses anti-Semitic language and gestures copied from Adolf Hitler's Nazi Party.
The group, which has held protests featuring banners saying "Hitler was right" has been filmed putting up posters declaring "white zones" in Liverpool.
Anyone joining or drumming up support for the organisation now faces criminal prosecution.
Devon and Cornwall Police said they were looking into the matter.
Join our new commenting forum
Join thought-provoking conversations, follow other Independent readers and see their replies