Woman 'lucky to be alive' after 50ft Snowdonia fall
The woman, aged in her 50s, was one of five people winched to safety after three separate accidents in Snowdonia, North Wales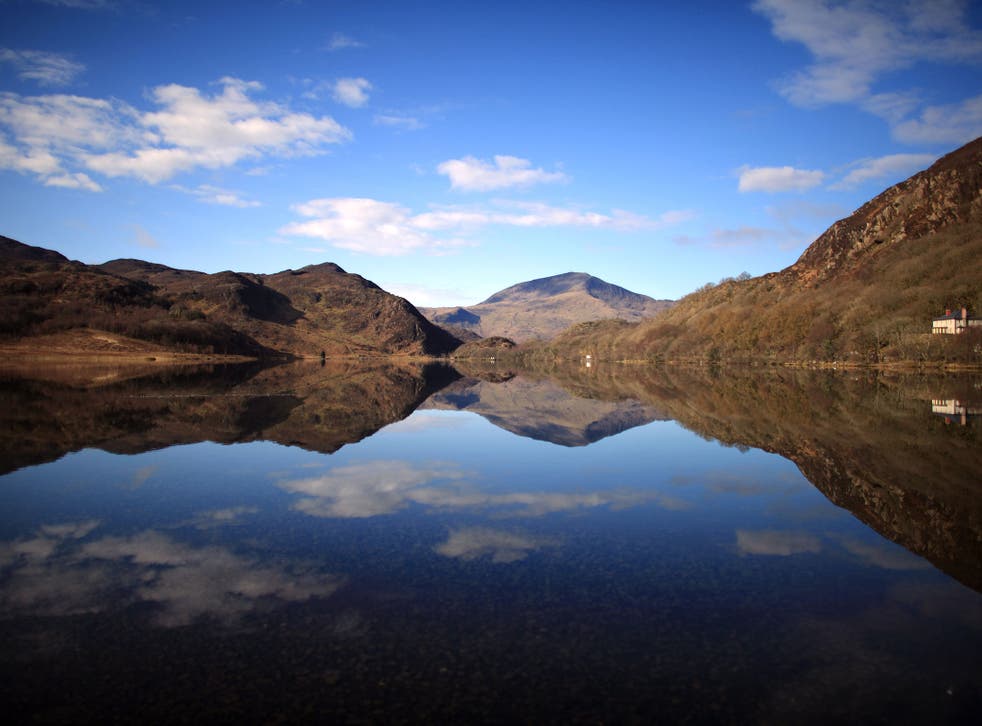 A woman who fell 50 feet down a cliff edge in Snowdonia before landing on two friends hiking below was "lucky to be alive", after she was among a number of walkers who had to be rescued in hazardous conditions by emergency helicopters over the Easter weekend.
Mountain trails and coastal paths across Britain were packed with people making the most of the four-day break, leading to a rash of call-outs for search and rescue teams who are largely staffed by volunteers.
The woman, aged in her 50s, was one of five people winched to safety after three separate accidents in Snowdonia, North Wales, on Saturday, with a further five rescued by coastguards in Cornwall.
She fell down the north ridge of Tryfan in the Ogwen Valley and was only stopped when she collided with her friends, a husband and wife couple walking behind her, knocking the man unconscious.
The three walkers, all from Merseyside, were airlifted by RAF helicopter and flown to hospital in Bangor.
Chris Lloyd of Ogwen Valley Mountain Rescue Team said that the woman "lost her footing, bounced twice and fell 50 feet into her friend, who then fell 20 feet and then wiped his wife out".
He told the Daily Post: "The lady was lucky to be alive, she suffered arm, leg and pelvic injuries, and a laceration to her head and I think had a minor fracture."
However, in Northumberland, a 16-year-old boy died after falling from cliffs at Spittal Point in Berwick yesterday. A spokesman said the emergency services were called out at 3.06am and recovered the teenager from the sea. He said the boy was taken to Wansbeck General Hospital where he later died.
In Newquay, five holidaymakers were airlifted after being cut off by an incoming spring tide on Saturday evening. Harsh weather conditions meant lifeboats were unable to reach the stranded group and rescue teams were forced to send a helicopter from Royal Navy base RNAS Culdrose near Helston.
Rescuers in the Isle of Skye were able to reach two stranded walkers by foot on Thursday evening, while a helicopter team were drafted in to airlift two climbers who were stuck on Ben Nevis.
Locahber Mountain Rescue Team had warned climbers to make sure they are "properly equipped" for the weather ahead of the anticipated Easter rush, adding: "We still have full-on winter conditions and we would like a quiet Easter."
On Friday, a man in his early 20s fell into a disused quarry in Drummau Mountain, South Wales. He was airlifted to hospital after a bolder broke from the mountainside and rolled over him.
Three walkers were rescued from the Brecon Beacons on Friday after getting lost as night fell. The three men, all in their early 20s, lost their way in the mist and were said to have had no way of navigating in the poor visibility.
Trevor James, a member of the Western Beacons Mountain Search and Rescue Team who walked the men off the hillside, said: "We'd urge anyone heading out this weekend to carry the right equipment – and know how to use it – to ensure they enjoy their day out and that team members have a quiet Easter weekend.
"At the very least carry a map and compass and have the ability to use it."
Join our new commenting forum
Join thought-provoking conversations, follow other Independent readers and see their replies