Working late is no excuse: law firm's email goes viral
Lawyers at global firm Hogan Lovells's Shanghai office have been told to be there by 9.15am – or else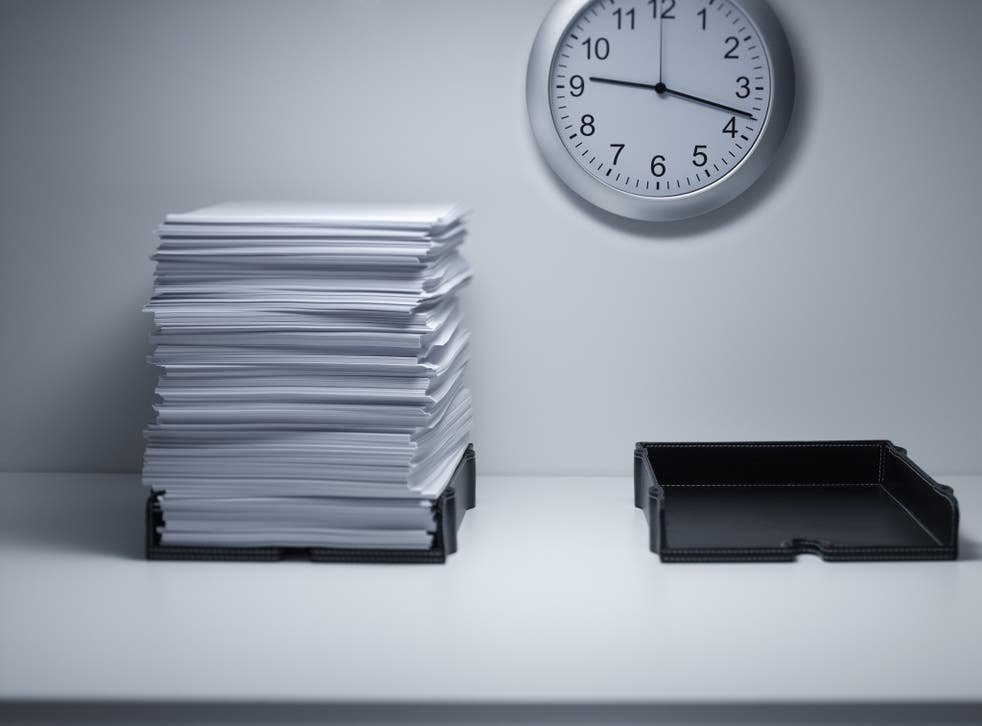 If Andrew McGinty ran the offices featured in John Grisham's legal thrillers, it's fair to assume they wouldn't have sold so many copies.
But the British managing partner at the major global law firm Hogan Lovells has found himself at the centre of a row after demanding that the highly paid lawyers in his Shanghai office stop sloping into work late – in an email that was leaked to a legal blog.
In a lengthy and painstakingly worded memo circulated to associates and staff, Mr McGinty demanded that all employees should be at their desks by 9.15am – or explain why not.
"The Shanghai partners take the view that fee-earning staff are expected to manage their own time in a professional manner and that their remuneration takes account of the fact that there will be times when they need to work long hours to meet client deadlines or expectations," he wrote.
"Therefore there will be no automatic right for fee earners to arrive late the day after late working and any late arrival due to late working or non-business-related reasons will be with the agreement of a supervising partner (not necessarily myself).
"I am usually in by 9am every day and will be doing my own visual checks (as will other partners) – yesterday morning the office looked almost deserted at that time (with apologies to those who were here) which is simply not acceptable," he added.
"Persistent non-justifiable lateness will henceforth be included as a factor that will be considered in relation to internal promotions, appraisals, pay reviews and renewal of contract decisions."
Mr McGinty, who was educated at Leeds Metropolitan University, is an old China hand with expertise in public mergers, acquisitions and foreign investment. He was still at his desk at 8.30pm Shanghai time yesterday when contacted by The Independent, but declined to comment on the email.
The London office of Hogan Lovells, which employs 2,500 lawyers around the world, also declined to comment, although one insider pointed out that the edict was not global company policy but rather a local initiative.
The idea of a compulsory 9.15am start caused something approaching an uproar in the world of big law as the email went viral yesterday.
"Do they also need to get a hall pass to go to the bathroom?" wondered Elie Mystal, the editor of the website Above The Law which published the email.
"Look, you've got people who have work to get done, hours to bill, and probably calls with New York or London that have to be made at odd Shanghai hours. As long as all of that is being done, who cares if somebody is at work by 9.15 or not?
"And while we're here, let's also mention that we live in a world of iPads, Androids, Blackberries and ubiquitous Wi-Fi connectivity. Surely, making people be at their desks at a set time everyday is beyond dumb and totally inefficient."
Not everyone was so sympathetic. One commentator on the website observed: "This is how everyone below you lives, beholden to the time clock no matter what.
"Support staff has to be in the office at 9 every morning come hell or high water even if they were working until past midnight the day before … so stop bitching and count yourselves lucky to be employed as an associate at all making a high salary."
Join our new commenting forum
Join thought-provoking conversations, follow other Independent readers and see their replies