Four in ten millennials would dodge conscription if a world war broke out, YouGov poll claims
'I don't want to die'
Thursday 08 November 2018 18:38
comments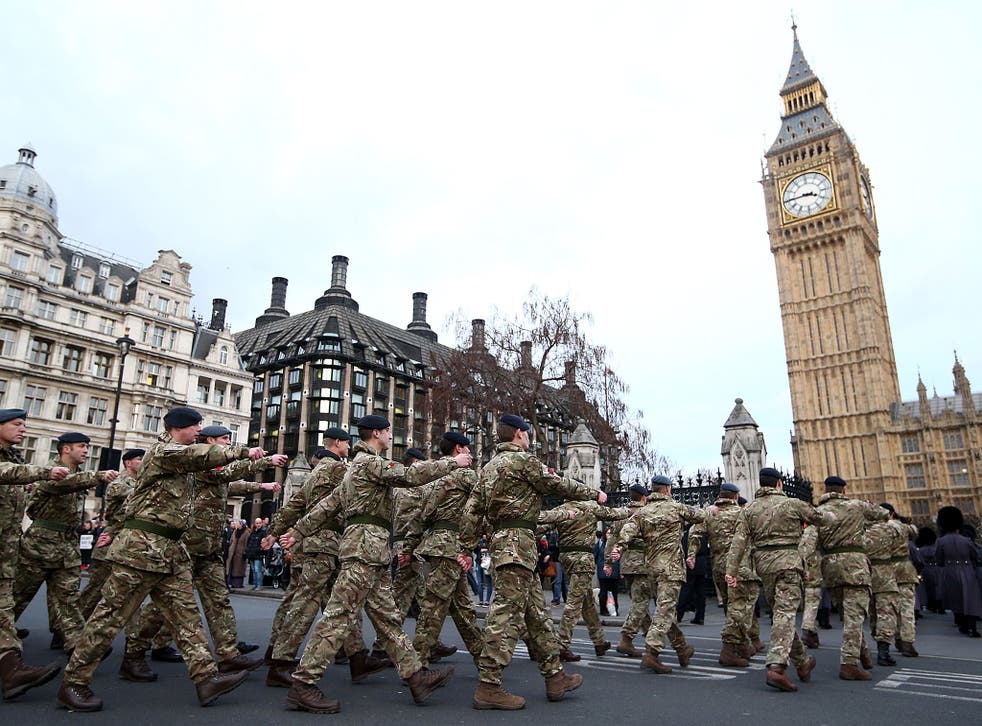 Four in 10 millennials would dodge conscription if a world war broke out and just 12 per cent of the overall population would volunteer to serve in the case of a world war, according to a new poll.
Defined a person between the between ages of 18 and 40 who reached young adulthood in the early 21st century, as many as 39 per cent those surveyed told the YouGov polling company that they would avoid conscription.
Women were the most likely to be draft dodgers, as 47 per cent said they would try and avoid military service if possible, compared to 34 per cent of men.
Overall, only 24 per cent of those aged 18-40 say they would not object to being conscripted. A further 20 per cent said they did not know whether they would, while 18 per cent said they had good reason to expect they would not be called up for service due to age or disability.
A 32-year-old, who wished to remain anonymous, told The Independent that they would be one of the forty per cent dodging conscription.
"I don't want to die," the millennial said.
Male baby boomers - people born in the years following the Second World War - were the most likely volunteers, with 24 per cent claiming they would put themselves forward.
UK news in pictures

Show all 50
A slightly lower 19 per cent of men from Generation X - people born between the early 1960s and late 1970s - said the same. This compared with 18 per cent of male millenials.
The research also found that the number of respondents who expect another world war is falling.
There has been a fall of 10 per cent in the number who believe there will be another world war in the next forty years, with the figure now at 47 per cent.
Join our new commenting forum
Join thought-provoking conversations, follow other Independent readers and see their replies