Worried about immigration? Then come to Romania - all our women look like Kate and Pippa
Bucharest hits back at migrant fears with cheeky ad campaign promoting tourism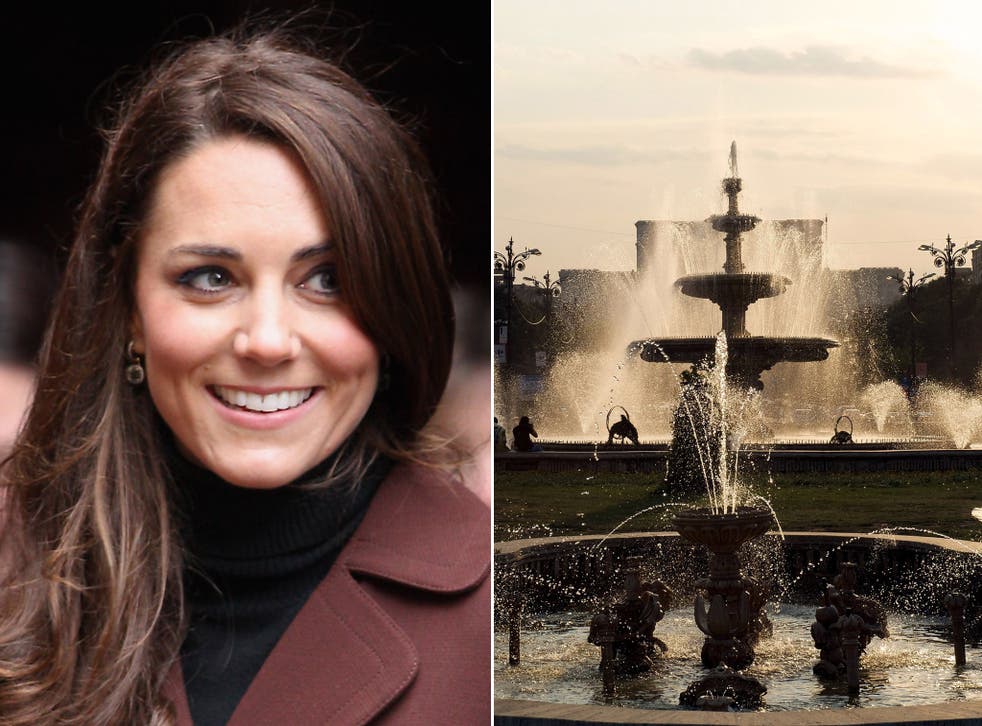 "Half of our women look like Kate. The other half, like her sister," the poster reads. Another points out: "Charles bought a house here in 2005. And Harry hasn't been photographed naked once."
Romania has hit back at British fears of a sudden influx of immigrants, launching its own tongue-in-cheek advertising campaign to persuade disillusioned Britons to travel east and swap Bognor for Bucharest.
"You have bad weather, no jobs, no houses? That sounds bad. Why don't you come live here instead?" reads one poster on the Romanian news website Gandul, which is behind the humorous campaign, entitled "Why don't you come over? - We may not like Britain, but you'll love Romania."
Restrictions on British visas for citizens of Bulgaria and Romania are due to be lifted at the end of the year, and ministers are believed to be considering a "negative poster campaign" to protect Britain from an "invasion" of migrants from both countries and to correct the impression that Britain's streets are "paved with gold".
While even the most modest wages in Britain are far higher than the £300 monthly average in Romania and Bulgaria, Brits travelling the other way will find their money goes a long way, the advertising campaign points out.
"Our draft beer is less expensive than your bottled water," brags one of the posters, which should be soon visible around popular Romanian tourist sites, airport and hotels – and perhaps even in London.
Noting that Romanians have 11 words for humour, Mihai Gongu, the campaign's creative director, told The Independent: "The British have the best humour - but we're quite good too."
Mr Gongu hopes his campaign will also improve Romania's image. "Most of us are decent, hardworking people who pay their taxes, in Romania, or in the UK," he said, adding that he believes the "majority of Romanians in the UK help the economy."
Extending an informal invitation to Romania, he hopes, will help to persuade Britons that Romanians are actually "nice, friendly and welcoming", and not "all beggars and thieves".
"We had to react, to talk about good things," Mr Gongu said, referring to reports of Britain's planned scaremongering campaign. "The image of Romanians in the British and European press is biased… We like spending time with our families, going to the pub with our friends after work. We're exactly like everyone else," he added. "Our typical family is [like] a typical British family."
The negative perceptions of the two countries have not gone unnoticed across the border in Bulgaria. There, the government has decided to allocate 440,000 Bulgarian Lev (£192,000) to boost the reputation of its citizens and "affirm the positive image of Bulgaria as an EU member state".
Bulgarian and Romanian MPs at the European Parliament have also sent a letter to the European Commission President, Jose Manuel Barroso, complaining about the UK's shabby treatment of the "newest member states".
"We believe that a wave of hostile statements since the beginning of the year aims to stigmatise [citizens of Bulgaria and Romania] as second-class Europeans," the letter reads.
They fear that visa restrictions may not be lifted owing to public protest. "We are worried… we hear statements of representatives of the British government sounding a false alarm about the danger of a Romanian-Bulgarian invasion, which would destabilise the British society," it continues.
Join our new commenting forum
Join thought-provoking conversations, follow other Independent readers and see their replies