Wreck of capsized cargo ship the Cemfjord found on seabed off northern Scotland
The eight crew members on board are feared dead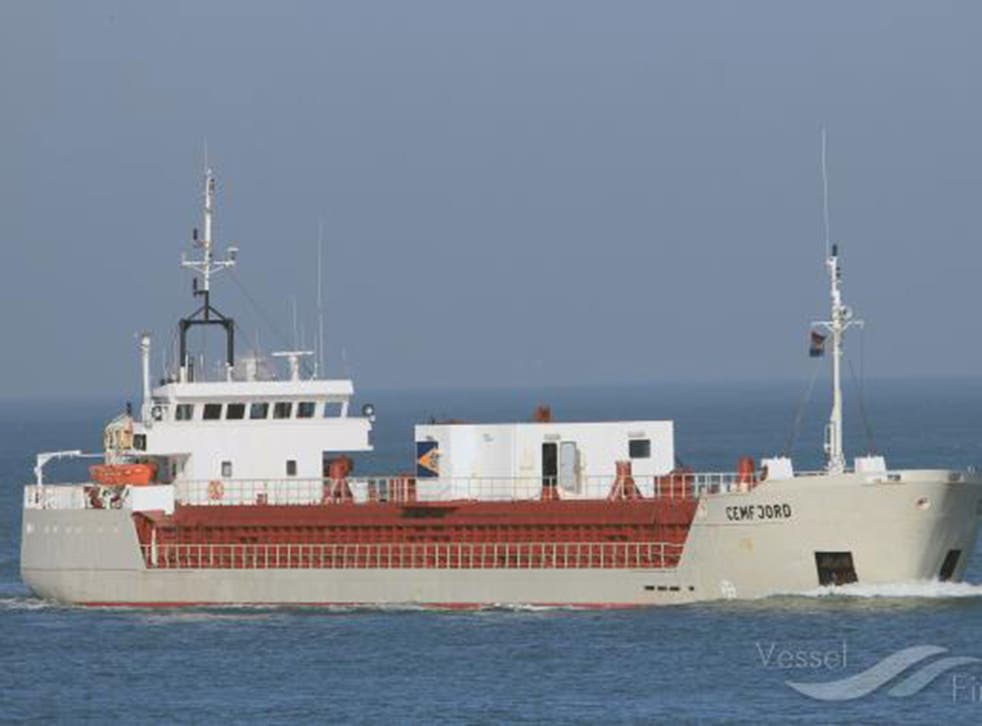 The wreck of a cargo ship that capsized during a violent storm off the Scottish coast has reportedly been found on the seabed.
The Cemfjord, a Cypriot-registered Cargo ship, had been carrying cement from Denmark to Runcorn in Cheshire when it disappeared on Saturday. Its eight crew members are feared dead.
It was located on Monday in the eastern approaches to the Pentland Firth using sonar equipment, the BBC reported.
Its overturned hull was spotted in the area, between mainland Scotland and the Orkney Islands, by a passing ferry that raised the alarm.
A search operation involving helicopters and ships was launched but sound no trace of the eight men on board – seven from Poland and one Filipino.
Debris from the ship including a life boat have been found but coastguards said it had not been used and there were no signs of life on board.
The Marine Accident Investigation Branch (MAIB) is investigating the incident.
The shipping company that managed the vessel, Brise of Hamburg, said it last heard from the crew at 1pm on Friday and received no distress call.
Tony Redding, a spokesperson for Brise, said it will take time to piece together what happened.
"It was a violent storm and it seems likely that the weather would have been a factor but, until we have some better idea of what happened, I can't say how much of a factor," he added.
"It must have played some part in what happened but it will take some time to put the picture together because, sadly, we're not in a position to interview the crew and the vessel is submerged in around 68 metres (223ft) of water."
He added: "We look for abnormalities and at the moment we don't have any apart from the fact that there was severe weather at the time."
The firm will use the ship's position on the seabed to look for clues as to why and how it went down.
It has emerged that the Cemfjord was involved in an incident last July when it was grounded off Denmark.
The Russian captain was found to have excessive levels of alcohol in his blood and was dismissed and replaced with a respected Polish captain of many years standing in the company, Brise said.
Additional reporting by PA
Join our new commenting forum
Join thought-provoking conversations, follow other Independent readers and see their replies