Young white British men are most derided group in UK, survey says
YouGov poll finds that people expect white British men in their 20s to laziest, rudest and most promiscuous group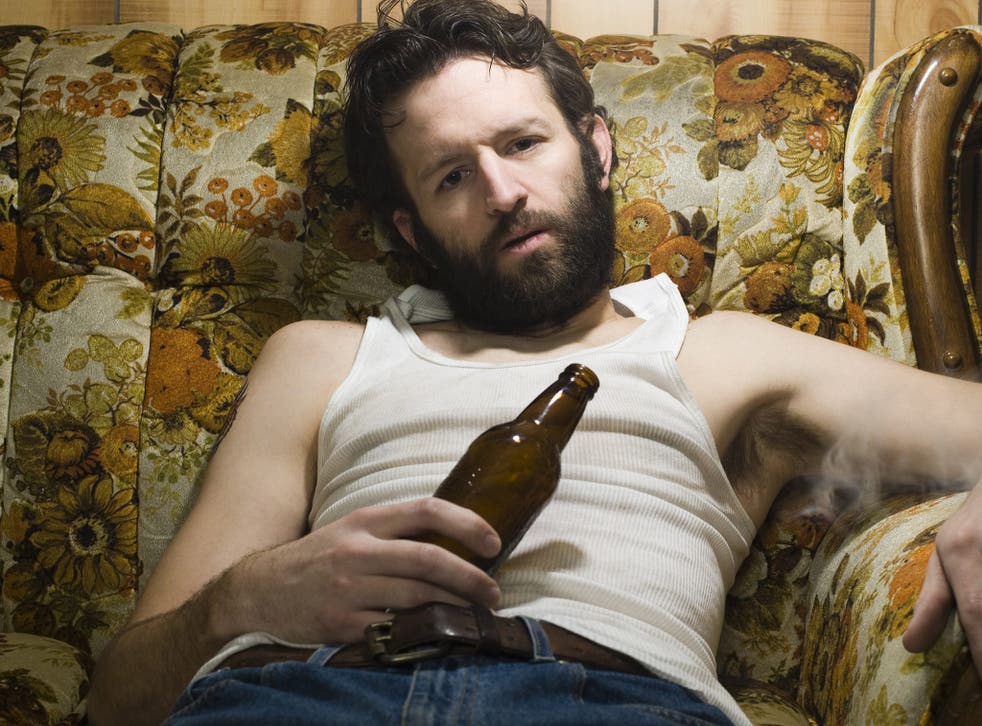 Young white British men are the most derided group in Britain, according to a survey that highlights drinking and drug-taking as their most negative traits.
The YouGov poll found that people expect white British men in their twenties to be the laziest, rudest and the most promiscuous group in the country. It also found that people believe they are the most likely to get drunk and, along with black Caribbean men in their twenties, to take drugs.
Researchers explored people's attitudes to 48 different groups of men and women in three different age groups and asked pollsters to score them on a set of positive and negative criteria.
White British men were the worst ethnic, gender or age group on five negative traits and the second worst on five positive traits. Their worst trait was seen to be their perceived desire to "get drunk frequently".
YouGov's Peter Kellner said: "The people we regard as the laziest, rudest, most promiscuous, drunken drug-takers are white men in their twenties." The survey, carried out by YouGov for Prospect, used data from 48 separate surveys. It found that white women in their sixties were the most popular demographic, followed by white men in their sixties.
Figures show the net percentage who say each group has the following positive qualities or is likely to do the following negative activities. In all, there were 48 surveys on different ethnic, age and gender groups
Mr Kellner added: "The lousy reputation of young white [British] men is one of the most striking things to emerge from our surveys." Polish men in their twenties scored higher than white British men in their twenties for working hard, politeness and helping others, and were found to be as intelligent and honest as young British white men in the poll, which comes as David Cameron is proposing a four-year ban on EU migrants from claiming in-work benefits.
"Poles clearly do better," Mr Kellner said. "We think they are more likely to be polite and to help others – and far more likely to work hard. As with all our findings, we should stress that these are perceptions."
The poll found that Ukip voters tend to be "far more critical" of Polish, Pakistani, Muslim and black Caribbean people than Jewish, Chinese, white or Australian people on every characteristic including intelligence. People who voted Ukip in the last general election believed there was a much bigger gap in perceived intelligence between different ethnic groups, and believed Chinese people were the most intelligent and Muslims the least, according to the survey.
Labour, Conservative and Liberal Democrat voters all recorded lower gaps between perceptions of the intelligence of the highest and lowest-rated ethnic groups.
Mr Kellner said it is "clear" that people's judgements and prejudices are "seldom racist in the traditional sense", and that gender matters more in people's perceptions than age or ethnicity.
UK news in pictures

Show all 50
Five of the six most derided groups were men, with the exception of white women in their twenties, who formed the third most derided group. Five of the six most popular groups were women.
Most people appear to regard most groups positively rather than negatively on most attributes, he said, but the extent to which they do that "varies hugely" and those variations are "not just big, but complex". He added: "We can debate whether what needs to change are the different cultural norms of different groups, or public perceptions, or both. However, we should not be too pessimistic. Had similar research been conducted 50 years ago, the gulf between the most and least admired groups might well have been far wider.
"But it is still too wide for comfort. Perhaps the starting point for narrowing it further is an honest debate about the extent to which we need to change perceptions, and the extent to which we need to change reality."
Join our new commenting forum
Join thought-provoking conversations, follow other Independent readers and see their replies