Isis planning 'mass casualty' terror attacks in UK, head of MI5 warns
Andrew Parker's speech comes shortly before a new surveillance bill is to be published by parliament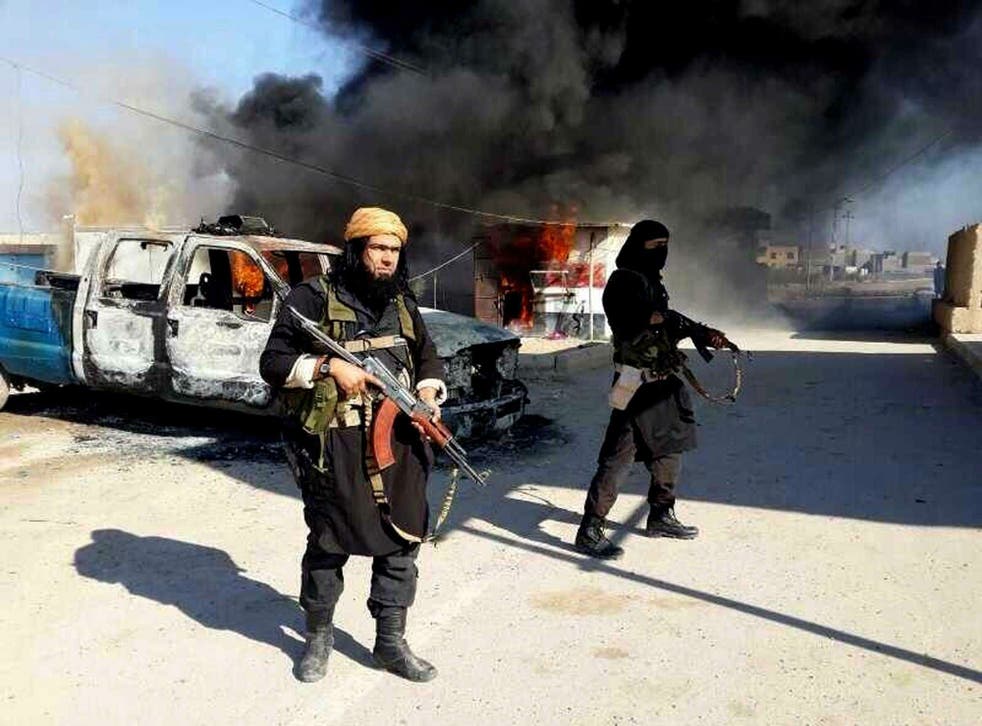 Isis has attempted six mass casualty terrorist attacks in the UK in the last year and will continue to plan more, the head of M15 has warned.
In a speech in London, Andrew Parker said the country's intelligence services are now engaged in tackling a "three-dimensional threat" – at home, overseas and online – and that the "scale and tempo" of the danger is at a level not seen in his 32-year career.
"More than 750 extremists from this country have travelled to Syria, and the growth in the threat shows no sign of abating," he said.
Referring to the six thwarted attempts on British soil in the past 12 months, he said: "It may not yet have reached the high water mark and, despite the successes we have had, we can never be confident of stopping everything."
A greater ambition for "mass casualty" attacks by Isis has been observed in that time, he added.
The director general of the security service said the Tunisia beach massacre in June had been an "appalling reminder of the threat" and that an increasing proportion of the agency's work is linked to Syria and Isis.
"We are seeing plots against the UK directed by terrorists in Syria; enabled through contacts with terrorists in Syria; and inspired online by Isil's sophisticated exploitation of technology.
"It uses the full range of modern communications tools to spread its message of hate, and to inspire extremists, sometimes as young as their teens, to conduct attacks in whatever way they can."
He also stressed that threats to Britain from al-Qaeda had not disappeared.
"All of this means that the threat we are facing today is on a scale and at a tempo that I have not seen before in my career," he said.
In pictures: The rise of Isis

Show all 74
Speaking of the upcoming Investigatory Powers Bill, Mr Parker said MI5 was not seeking "sweeping new intrusive powers" but rather a "modern legal framework that reflects the way that technology has moved on, and that allows us to continue to keep the country safe".
The bill will outline with greater clarity the powers of the intelligence services and the police to use surveillance to carry out investigations and gather intelligence in the digital age.
It will also propose a new style of scrutiny and regulation for bodies exercising those powers.
"Information gathered from the technology terrorists use, often in the same way as the rest of us, may sometimes be the only way to stop them," Mr Parker added.
"And so we need the tools to access terrorists' communications online just as much as we intercepted written communications and telephone calls in years gone by."
He said the ability to access and analyse data such as the who, when and where of communications, or travel and passport information, is "more important than ever before" because "we use data to save lives."
Mr Parker said "we do not, and could not, go browsing at will through the lives of innocent people", but added: "We use these tools within a framework of strict safeguards and rigorous oversight, but without them we would not be able to keep the country safe."
Additional reporting by Press Association
Join our new commenting forum
Join thought-provoking conversations, follow other Independent readers and see their replies