It was so windy in Derbyshire yesterday a waterfall flowed uphill
Kinder Downfall was briefly blown upwards by the winds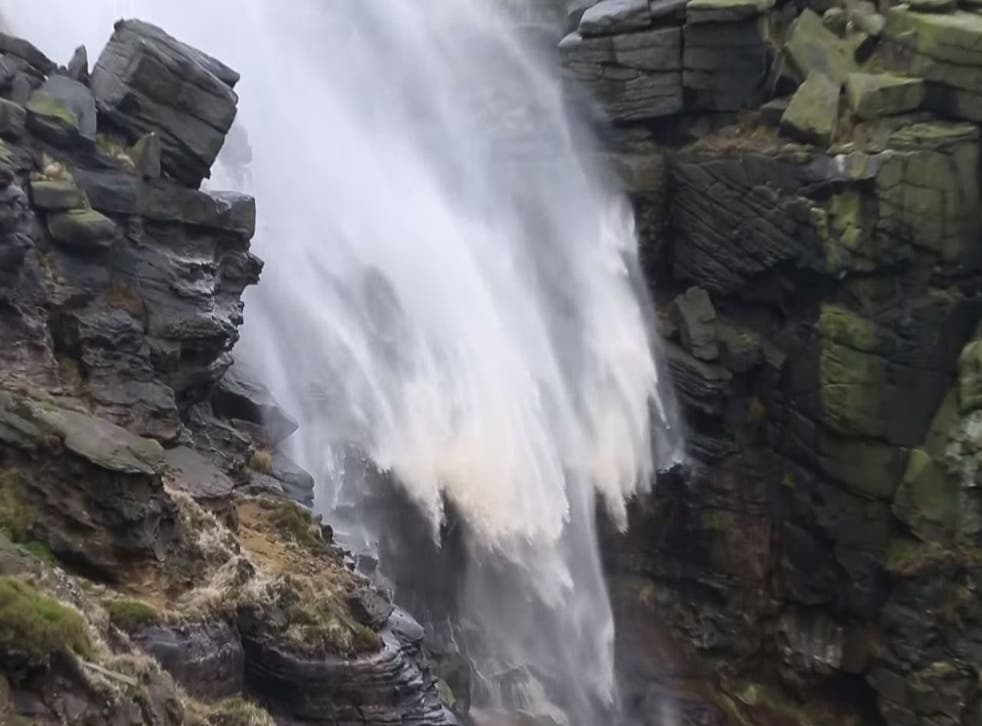 A rambler has captured on camera the astonishing moment a small waterfall ceased to exist during strong winds.
"As storm force winds batter the Derbyshire Peak District, near Hayfield, the river Kinder is stopped in its tracks as it is blown back up onto Kinder Scout Plateau at the point where it would normally cascade 80ft down Kinder Downfall," Rob Kirkpatrick wrote on YouTube.
Videos by people rambling around rocks in Derbyshire don't tend to get a high view count, but this clip has seen nearly 200,000 views in a day.
Though waterfalls might seem like powerful forces of nature, it's not unusual for them to be interrupted by extreme conditions.
Back in March, the Niagra Falls froze over for the second time this year as temperatures on the east coast of the US dropped to -23C.
The falls on the American side, in combination with the Bridal Veil Falls, usually see the passage of 567,811 Litres of water per second.
Join our new commenting forum
Join thought-provoking conversations, follow other Independent readers and see their replies