Natalie Bennett: If you don't like any party, 'write a rude word' on your ballot paper
Is the Green Party leader channelling Russell Brand?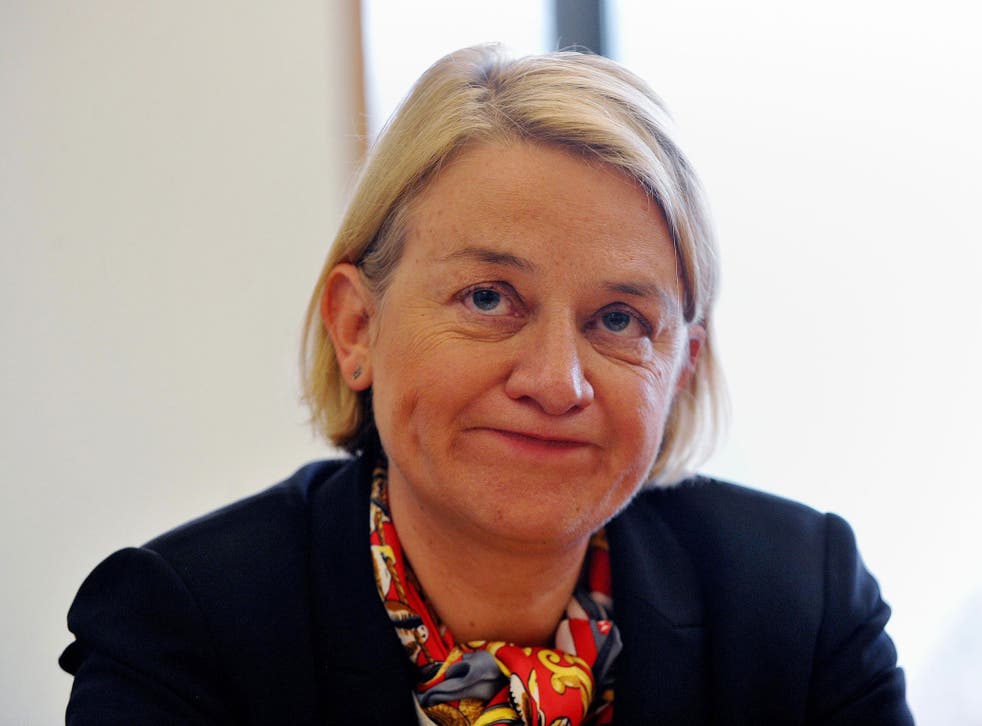 Natalie Bennett has told young voters that if they don't like any political party come election day in May they should "write a rude word" on their ballot paper.
Bennett, the leader of the Green party in England and Wales, was speaking to young voters during a question and answer session on Monday at Facebook's London offices called Stand Up Be Counted: Ask The Leaders.
One person, called Adam, told Bennett that he was working on a blog that follows 50 marginal constituencies and he asked the leader what voters should do in seats where their chosen candidate was unlikely to win.
Bennett said that young people should first ensure they are registered to vote before answering, "I'd like you to vote Green, I'd like you to vote for someone you believe in, but if there is no one on the ballot paper who you think represents your views, still go to the polling station and if you want to, write a rude word on the ballot paper".
The leader of the Greens said she wanted a "peaceful political revolution" with as many people turning out to vote as possible - something akin to what happened in Scotland during last year's referendum.
"Scots showed us the way in the referendum - an 85% turnout - (and) young people voting in almost the same proportion as the over 60s," Bennett said. "If people did that, if people went out and voted for what they believe in, whatever that is, we could actually have a peaceful political revolution. So it's actually in all of your hands as voters to deliver."
The six-party election: key figures

Show all 12
Bennett was also asked to clarify the party's position on the monarchy, after it was widely reported that the Greens would evict the Queen and allocate her a council house. She spoke of the lack of reform of Parliament as an institution and the need for a People's Constitutional Convention which would help draw up a new form of governance.
"Start from scratch...we think we need a new constitutional settlement for Britain, all the issues we've seen around Scottish devolution, there's been lots of change but Westminster hasn't moved, our whole main structures haven't moved. Let's start again, ask the people and say what should it look like? So we have views but we are saying that the people should decide," Bennett said.
Bennett also said that unpaid internships were "absolutely unjustifiable" and that the Green Party wanted them to be banned.
Join our new commenting forum
Join thought-provoking conversations, follow other Independent readers and see their replies