Nigeria's ex-oil minister reportedly arrested in London for money laundering
Diezani Alison-Madueke previously faced accusations oil money had gone missing while she was in office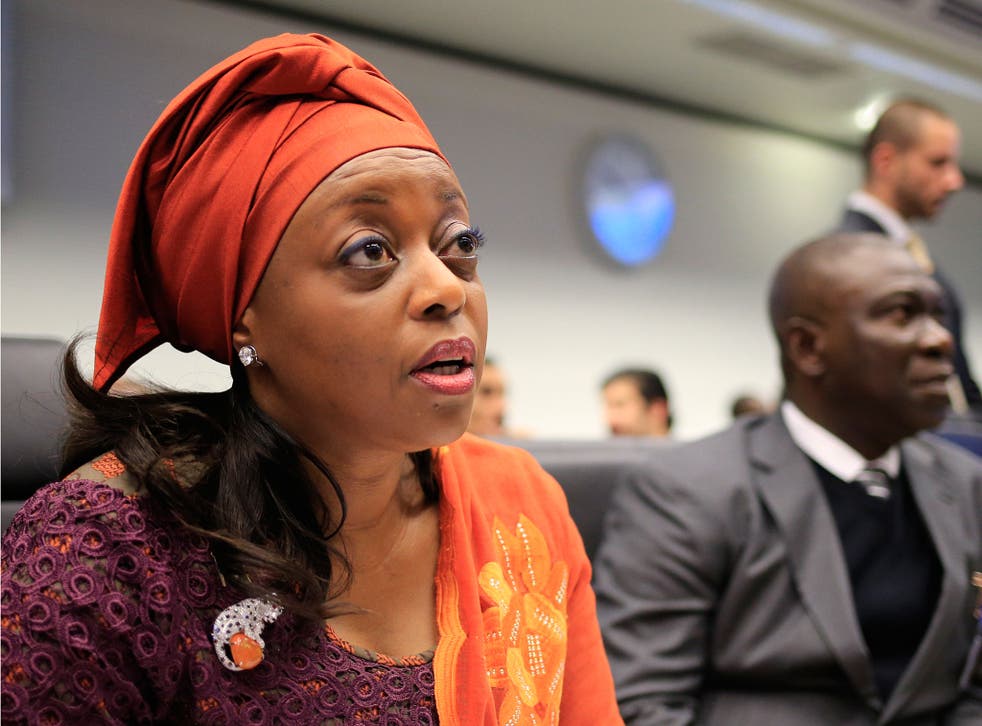 Nigeria's former oil minister has been arrested in London, according to various reports.
UK Police arrested Diezani Alison-Madueke in connection with offences of fraud and bribery, Nigerian newspaper Punch reported.
Mrs Alison-Madueke was one of five people the UK National Crime Agency said it had arrested, but did not name, according to Reuters.
She was minister from 2010 until May 2015, under Nigeria's former president Goodluck Jonathan.
During her time as minister, it was alleged that $20bn of oil money had gone missing while she was in office.
The accusation was made by Nigeria's central bank governor Sanusi Lamido Sanusi in February 2014. Mr Sanusi was accused of financial recklessness himself soon after and suspended.
The National Crime Agency said on its website that its "recently formed International Corruption Unit arrested five people across London as part of an investigation into suspected bribery and money laundering offences."
"All five people arrested were released on conditional police bail later that evening, pending further investigation both in the UK and overseas."
While the identities and nationalities of those arrested were not disclosed, the BBC reports family members of Mrs Alison-Madueke confirmed she had been arrested in London.
Nigerian President Muhammadu Buhari recently declared his personal fortune, in a bid to end corruption in the country's government.
Join our new commenting forum
Join thought-provoking conversations, follow other Independent readers and see their replies