The Sun's Page 3: This is what it looks like today
The national tabloid appears to have finally scrapped showing topless women on Page Three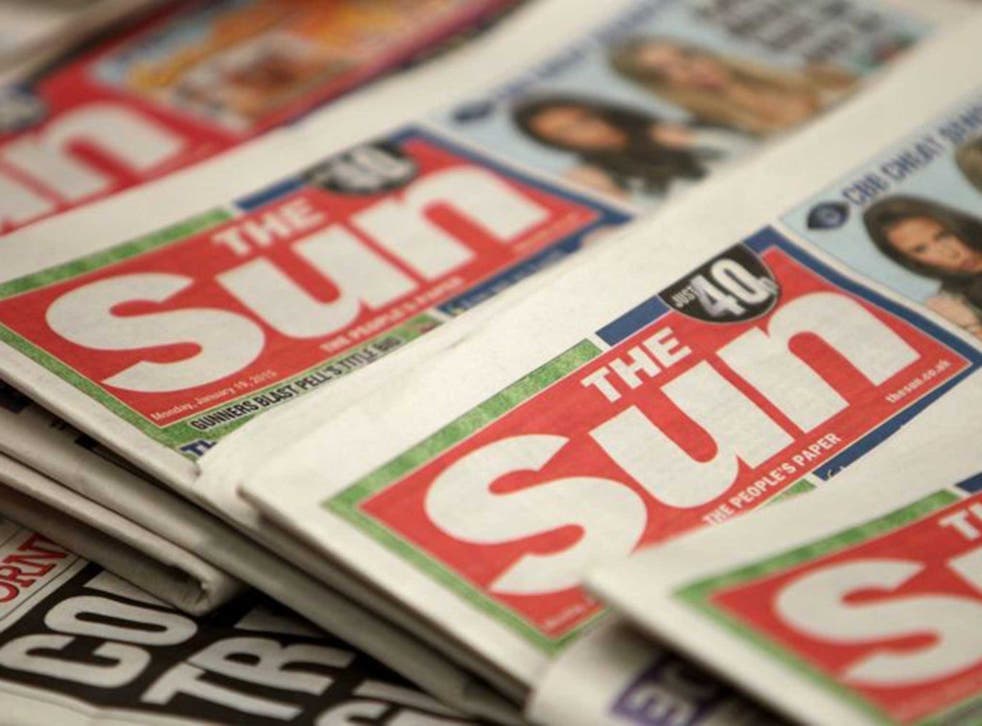 Speculation has mounted over whether Britain's bestselling tabloid The Sun would finally drop its Page Three women with this morning's edition featuring two soap stars – in bikinis.
The second edition of the newspaper did not feature the two women, instead running on the death of Coronation Street actress Ann Kirkbride.
Although there has been no official confirmation of a change, sister paper – also owned by Rupert Murdoch – The Times ran a story this morning claiming that the paper was "quietly" dropping the long-running feature.
Ending a feature that began in 1970, roughly a year after Mr Murdoch acquired the paper, The Times claimed that Friday's edition of The Sun was the last to feature a topless woman.
Yesterday, actress and model Rosie Huntington-Whiteley starred on the page, while today two Hollyoaks actress, Jennifer Metcalfe, 31, and Gemma Merna, 30, were pictured running in bikinis along a Dubai beach.
The paper appears to have responded to growing calls from campaigners such Angela Towers from No More Page Three, who told The Independent last night: "It's an historic moment, but the devil will be in the detail, and there's still a lot to be done".
No More Page Three campaign

Show all 5
Early last year owner Mr Murdoch responded to criticism hinted on Twitter that Page Three may be replaced with a "halfway house" or "glamorous fashionistas".
Join our new commenting forum
Join thought-provoking conversations, follow other Independent readers and see their replies