Passengers scrambled for oxygen masks as London-bound plane descended 32,000 ft
Kenneth Blake said: 'Fortunately we could still breathe in the cabin but if a window had gone out, people would have died'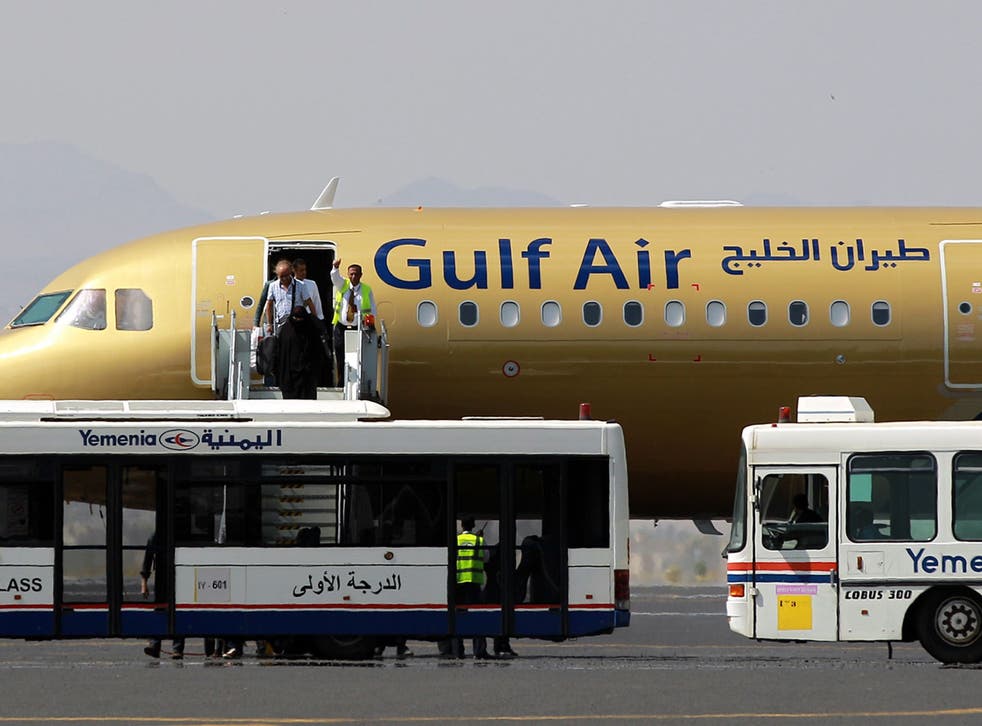 Passengers onboard a London-bound flight were left scrambling for oxygen masks as their plane was forced to make a rapid descent, it was claimed today.
A technical fault on the Gulf Air flight GF003 forced cabin crew to launch an emergency landing. The plane carrying 89 passengers plummeted 32,000 ft in a matter of minutes before landing safely at Heathrow on Tuesday.
Kenneth Blake, a 62-year-old former BAE Systems worker who was on the Gulf Air flight, told the London Evening Standard that when the oxygen masks were deployed from the overhead compartments some masks were not working and passengers were forced to move seats.
He told the Standard: "I felt my ears popping and the air brakes were up on the wing and then the oxygen masks dropped down…the captain came on the tannoy and said we had an emergency decompression and had to do an emergency descent.
"The scary thing for everybody [was] half the masks didn't come down and some of the ones that did didn't work anyway.
"Fortunately we could still breathe in the cabin but if a window had gone out, people would have died."
The airline said in a statement after the incident: "Gulf Air can confirm that flight GF003, an Airbus 330, flying from Bahrain to London on 13 December, experienced technical issues that resulted in the airline's experienced cockpit crew successfully executing an emergency descent and safely landing at Heathrow International.
"The aircraft, carrying 89 passengers, landed without incident and all passengers disembarked safely.
"The safety, protection and comfort of our passengers and employees are of utmost importance and Gulf Air crew are trained to handle such incidents as evidenced by the level of professionalism shown by both the pilots & cabin crew as well as all of our teams on the ground."
The Independent was unable to reach Gulf Air surrounding the claim.
Join our new commenting forum
Join thought-provoking conversations, follow other Independent readers and see their replies