Police condemn onlookers who allegedly taunted man about to take his own life
People reportedly shouted for the man to 'get on with it' as police attempted to convince the man to come away from the edge of the building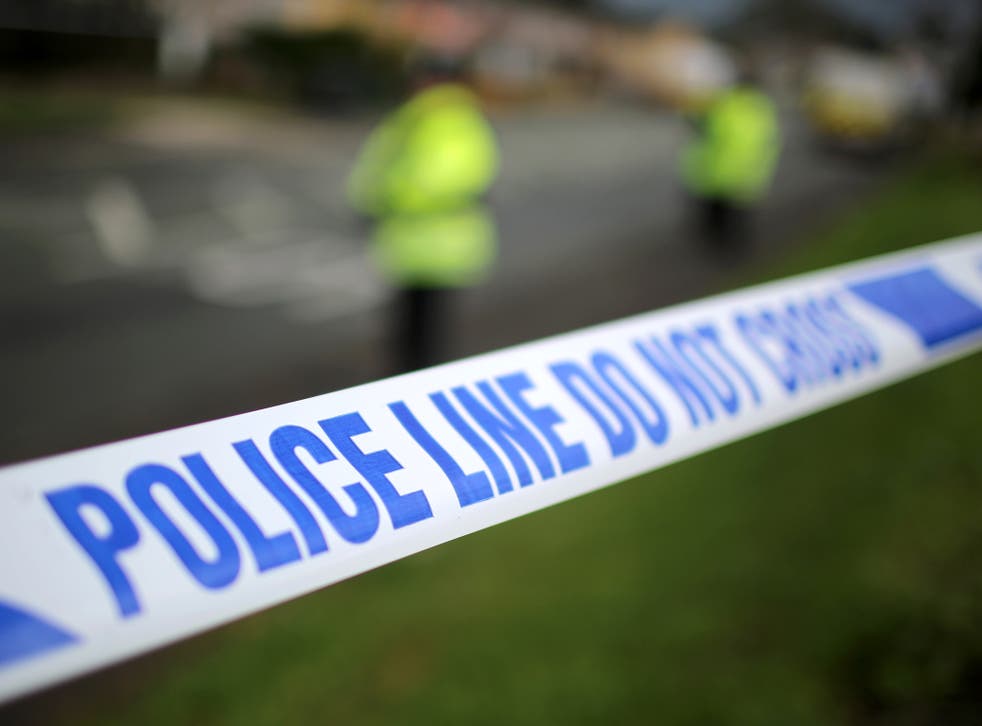 Police have condemned the actions of onlookers and social media users following an incident where a man leapt to his death.
People allegedly shouted for the man to "get on with it" as he stood on the top of a building in Telford, Shropshire. Others reportedly filmed the scene on their mobile phones while police attempted to convince him to come away from the edge.
However, a police source told The Independent that they did not believe it was possible to hear the alleged shouts from the crowd from the top of the roof.
West Mercia Police confirmed officers had been called to the scene at 13:10pm on 14 March following concerns for a man's safety. Despite their efforts, the man fell and was pronounced dead at about 15:40pm the same day.
Police warned they could take action against anyone sharing the footage.
Detective Sergeant Mark O'Connor of West Mercia Police told the BBC: "We do not condone such behaviour, and would hope that the local community would work with our officers to provide information regarding those who committed the cruel taunts.
"This was clearly someone who was in need of support."
He said that police had subsequently been made aware of members of the public were posting negative comments about the incident on social media.
"In response to the activity on social media, the origin of any comments or material that is deemed to be unlawful will be investigated and appropriate police action will be taken against any identified individual," he said.
"I would urge that any person who is in possession of any related material does not publish it any further and ensures it is disposed of.
The man is yet to be formally identified and the investigation has since been referred to the coroner.
Register for free to continue reading
Registration is a free and easy way to support our truly independent journalism
By registering, you will also enjoy limited access to Premium articles, exclusive newsletters, commenting, and virtual events with our leading journalists
Already have an account? sign in
Register for free to continue reading
Registration is a free and easy way to support our truly independent journalism
By registering, you will also enjoy limited access to Premium articles, exclusive newsletters, commenting, and virtual events with our leading journalists
Already have an account? sign in