Christian Benteke is David Cameron's favourite footballer and nine other things we learnt from his Buzzfeed interview
He's not very hopeful of getting a 50/50 gender balance in Cabinet anytime soon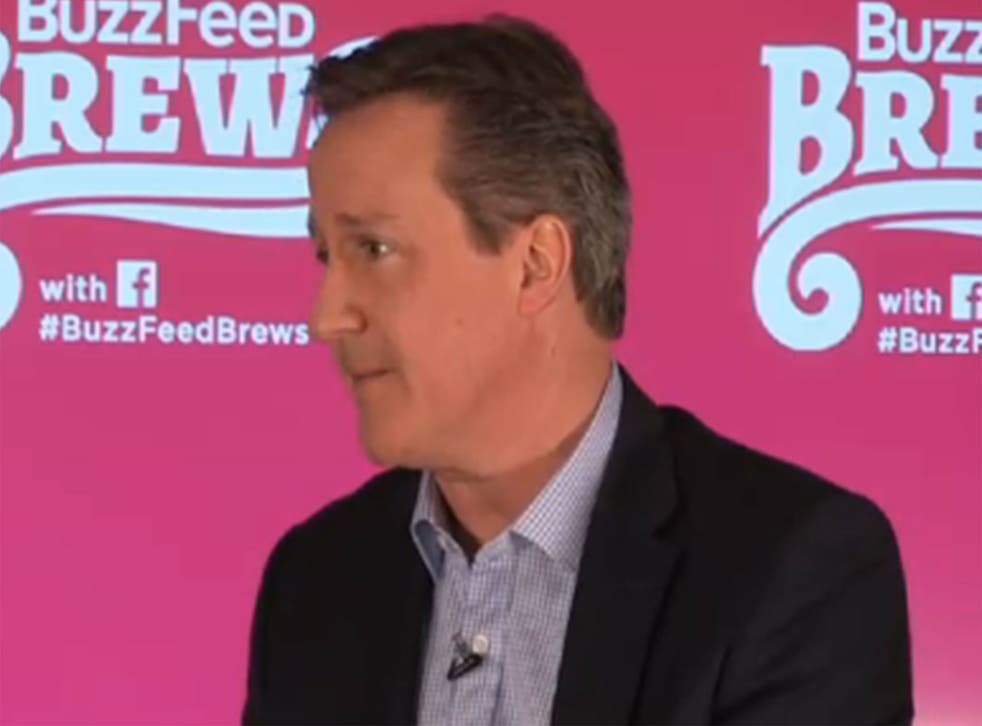 David Cameron was interviewed by Buzzfeed in the first international edition of its Brews series.
We take the Buzzfeed approach to find 10 things we learnt from the interview.
1) He has two kitchens in his Notting Hill home (which he currently rents out while he lives in Downing Street). But they only built the second kitchen for his disabled son's carers and he hit out at Ed Miliband for posing in his smaller kitchen for a PR stunt.
2) He indicated he would stay on as an MP if he loses the Tory leadership after the election.
3) He has kept the porn filters on in Number 10 to stop his daughter from straying on the Internet.
4) Barack Obama told him he's jealous of the ban on political TV advertising in the UK and Cameron thinks the current situation is "fine".
5) He last had dinner with a Tory donor last week.
6) He has never been tempted to escape his security detail "because they're trained killers".
7) His favourite Aston Villa footballer is the Belgium striker Christian Benteke.
8) His favourite actor in Game of Thrones is Sean Bean but he knows nothing about spoiler alerts as he went on to reveal what happened to him in the series (we're not going to spoil it for you).
9) He uses a personal gmail account and iPhone to contact friends but still uses a Blackberry for work.
10) He's not very hopeful of getting a 50/50 gender balance in Cabinet anytime soon. He says it will be "difficult" to achieve this by 2020
Register for free to continue reading
Registration is a free and easy way to support our truly independent journalism
By registering, you will also enjoy limited access to Premium articles, exclusive newsletters, commenting, and virtual events with our leading journalists
Already have an account? sign in
Register for free to continue reading
Registration is a free and easy way to support our truly independent journalism
By registering, you will also enjoy limited access to Premium articles, exclusive newsletters, commenting, and virtual events with our leading journalists
Already have an account? sign in
Join our new commenting forum
Join thought-provoking conversations, follow other Independent readers and see their replies